Studio Spotlight: Westlake
May 28, 2016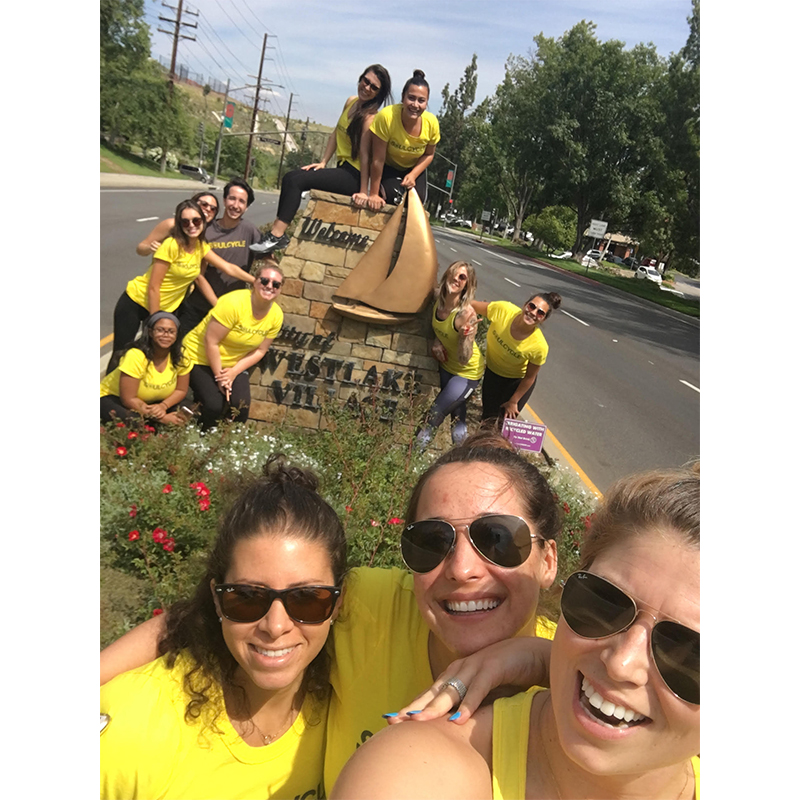 Three words to describe the team?
DOPE. DRIVEN. ATHLETIC.
Favorite songs to rock out to on the bike?
TBT's all day! we love a good 90s throwback!
Off the bike/in the studio?
THE BIEBER FEVER IS REAL.
Favorite snacks to power your days?
Think Thin Bites... all day every day!!!
Favorite spots around the Westlake studio?
Salad from Mendocino Farms, juice from Pressed Juicery, Yoga at Core Power and anything and everything at Gelsons. #plazalife (shoutout to Rachel Stephens).
Favorite Westlake memories?
Selling out our first class of the day of opening day! Dreams do come true!
Studio theme song?
"Work" by Riri and Drake!
Best part about bringing SOUL to Westlake?
THE PEOPLE... and each other!!!
Anything else to add?
#westlakebestlake
Questions or comments? Email blog@soul-cycle.com! Want to ride? Grab a series HERE and book a bike!
MORE FROM SOUL