Studio Spotlight: West Village
October 3, 2015
From favorite snacks to the tunes that keep them moving, get to know the rockstars that keep the cardio party going at SoulCycle West Village — both on and off the bike!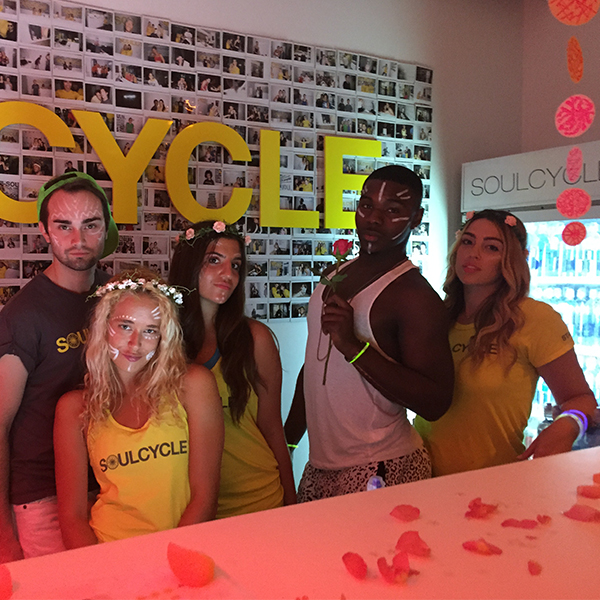 Three words to describe WVLG staff?
Center Stage, mothership, the hub
The snacks that get you through the day are…
Goldfish, Pirate's Booty, and WTMLN WTR
Favorite tunes to jam out to?
Talking Heads, Bruce Springsteen, Janet Jackson, Drake, Hip-Hop BBQ, Missy Elliott
Favorite WVLG Memories?
Soul Tropic Nites, Parker secretly DJing for Marvin's birthday ride, and Rique — every day in all his glory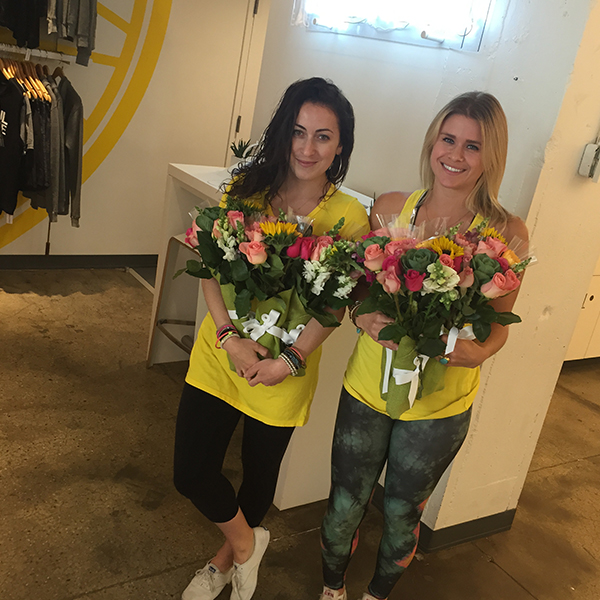 Favorite WVLG spots around town?
Bagels on the Square!! It's the only place we eat.
Fun Facts:
Courtney — Magnificent manicurist
Jordan — World-famous juggler
Drew — Famous child actor on Criminal Minds
Ty — Has a high kick like no other
Kingsley — Did Pampers commercials as a baby
Shaun — Hat game strong
Rachel — She was an esthetician
Lexi — Knows all the celebs and doesn't know what sleep is
Lowell — Soon-to-be lawyer
Grace — Flash tats on fleek
Steph — Her mom is an active Instagrammer
Sarah — Her dad is a dairy farmer
Devon — Has his own clothing line
Sunny — Signature scent: Portrait of a Lady
Jade — Biologist
Liv — Has a mean left hook
Adam — Weekend warrior
Rachel P. — Sweetest SOUL at SoulCycle
Ben — Starred in West Side Story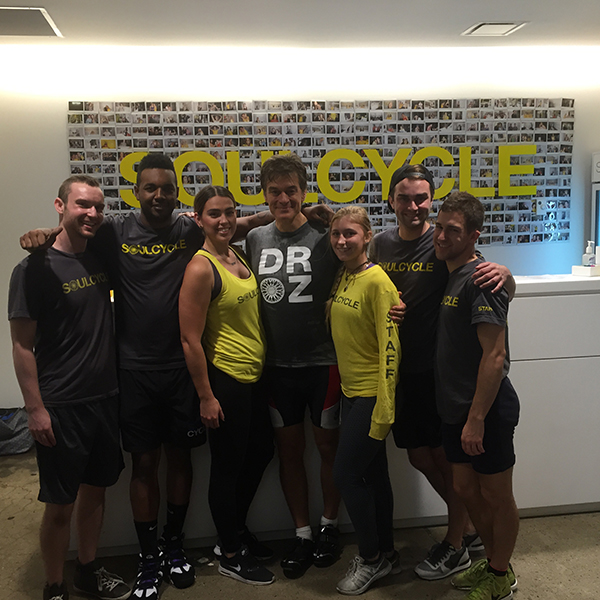 Questions or comments? Email blog@soul-cycle.com! Want to ride? Grab a series HERE and book a bike!
MORE FROM SOUL