Studio Spotlight: Water Mill
July 16, 2016
rom their studio theme song to their favorite memories, the rockstars that bring SOUL to Water Mill open up in our latest Studio Spotlight...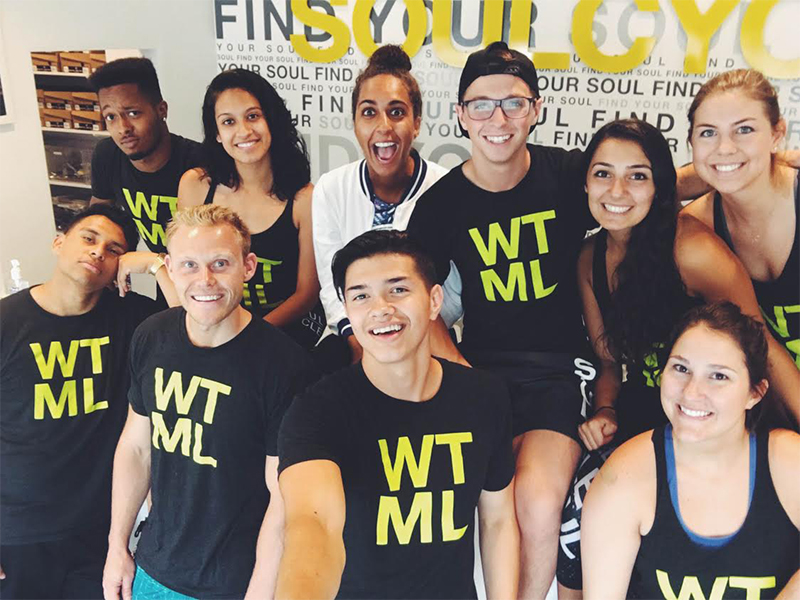 Three words to describe the team?
Energetic, synchronized, dysfunctional


Favorite songs to rock out to on the bike?
"Perfect Stranger by Jonas Blue, "Will You Be There" by Michael Jackson and "I'm In Love" by Kygo.
Anyone on staff have any special talents?
Ceci speaks Chinese, Catherine can do an amazing backbend and Arianna is a pancake artist.
Favorite snacks to power your days?
Hampton Coffee breakfast sandwiches!
Favorite spots around the Water Mill studio?
Suki Zuki, Hampton Coffee, WTML Deli!
Favorite Water Mill memories?
July 3rd — packed classes, the Snapchat takeover and water bombing! #ConzfortheWIN
Studio theme song?
"Too Good" by Drake
Best part about bringing SOUL to Water Mill?
Our community. Everyone shows up and they're all beautiful people.
Anything else to add?
#DAMILL AKA THE PALACE
Questions or comments? Email SOULlife@soul-cycle.com! Want to ride? Grab a series HERE and book a bike!