Studio Spotlight: Southport
April 9, 2016
Three words to describe the team?
Sassy, energetic and fun
What are your favorite songs to rock out to on the bike?
"Don't Let Me Down" by The Chainsmokers
Off the bike/in the studio?
Anything Kendrick Lamar
Any secret talents to share?
Gab can do the splits and Bennett can eat ALL of the candy and not gain weight.
Favorite snacks to power your days?
Almond butter, Think Thin and Quest bars, Coffee... MORE CANDY
Any fun studio traditions?
We love eating candy, planking and competing for steps (Fitbit vs. Apple Watch)!
Favorite spots around the Southport studio?
Crosby's, Starbucks, Southport Grocery and Cafe and Coalfire Pizza.
Favorite Southport memories?
Spraying riders with water when our air conditioning was out and studio-christening staff ride!
Studio theme song?
"Kiss The Sky" by The Knocks ft. Wyclef Jean
Best part about bringing SOUL to Southport?
Building our community!!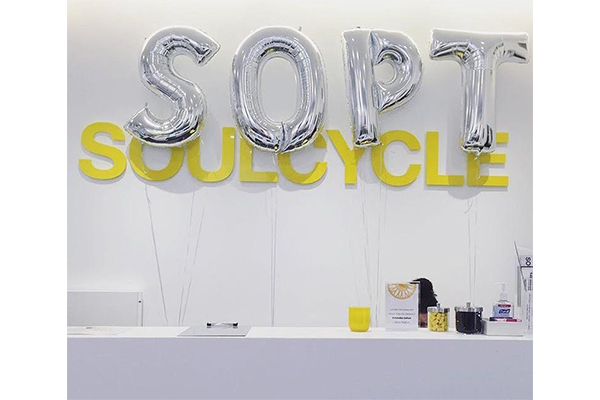 Questions or comments? Email blog@soul-cycle.com! Want to ride? Grab a series HERE and book a bike!
MORE FROM SOUL