Studio Spotlight: Mount Vernon
April 30, 2016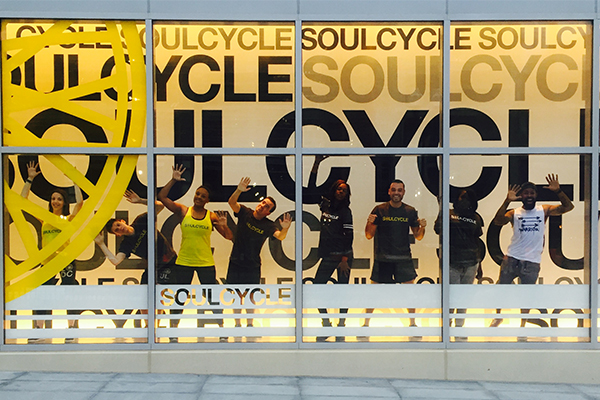 Three words to describe the team?
Fun, Fresh and FABULOUS!
Favorite songs to rock out to on the bike?
Anything Sia or Banks!!
Favorite snacks to power your days?
Anything from A Baked Joint! We love their biscuits, peanut butter toast and Chaiders (Chai Cider).
Any fun studio traditions?
We love a good dance bomb and we have the disco ball runnin' all day, err day!
Favorite spots around the Mount Vernon studio?
For coffee — La Colombe. For some fun — Wok n Roll Karaoke. For juice — Frutive.
Studio theme song?
No question… "Work From Home" by Fifth Harmony
Favorite Mount Vernon memories?
When Brendan rode his Capital bike into our studio so he would be on time AND our staff ride when we opened!
Questions or comments? Email blog@soul-cycle.com! Want to ride? Grab a series HERE and book a bike!
MORE FROM SOUL