Studio Spotlight: Montauk
July 9, 2016
rom their favorite places to fuel up post-SOUL to studio theme songs and favorite memories, get to know the rockstars who bring SOUL to Montauk…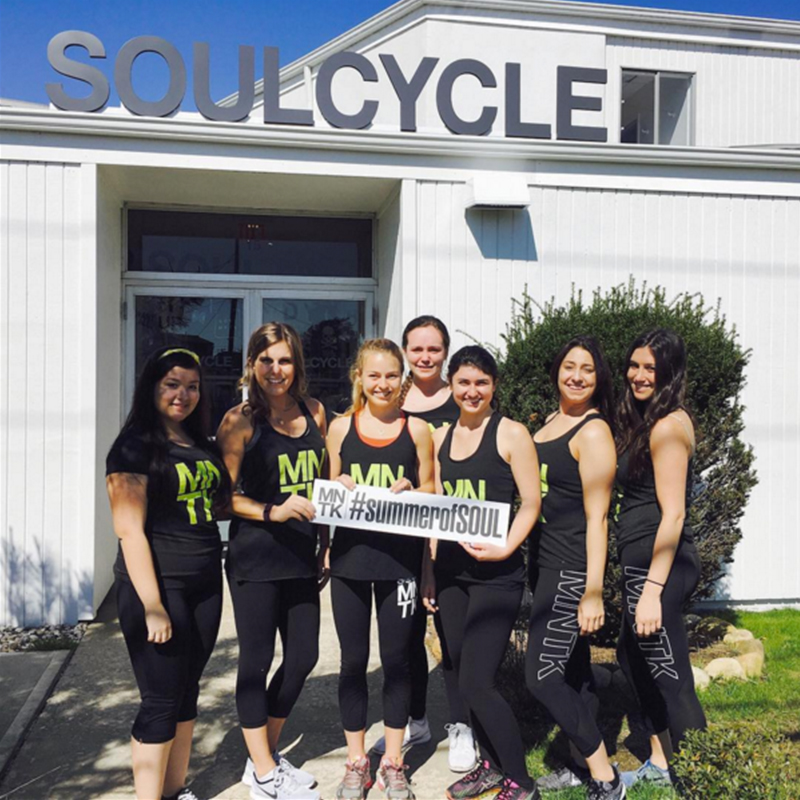 Three words to describe the team?
Happy, fun, tan.
Favorite song to rock out to on the bike?
"Cant Stop The Feeling" by Justin Timberlake
Anyone on staff have any special talents?
Colleen is a surfer, Lindsay can bake anything, Ben can build a bonfire and Ariel can be a poet on demand.
Favorite snacks to power your days?
Iced coffee from Montauk Market and bacon, egg and cheeses.
Favorite spots around the Montauk studio?
Happy Bowls, Naturally Good, Joni's and Surf Lodge!
Favorite MNTK memories?
When Conor and LB rode double podium in a full 9:30 AM class!
Studio theme song?
"One Dance" by Drake featuring Kyla and Wizkid and "This Is What You Came For" by Calvin Harris featuring Rihanna.
Best part about bringing SOUL to Montauk?
The tight-knit community!
Questions or comments? Email SOULlife@soul-cycle.com! Want to ride? Grab a series HERE and book a bike!