Studio Spotlight: Financial District
January 10, 2015
One of the most dedicated downtown teams you'll ever come by? The rockstars at SoulCycle FIDI! Learn more about our staff in NYC's Financial District in the latest Studio Spotlight!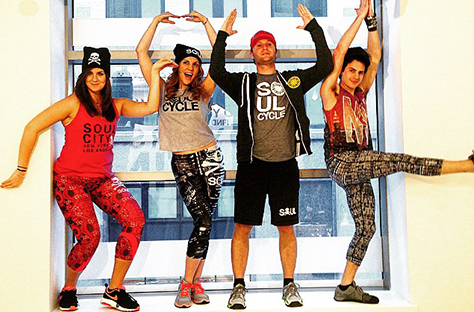 What's it like to be the most downtown studio of them all?
Here in the Financial District, we are surrounded by some of the most driven, hard-working and passionate people in New York City! To be able to ride with them and be a part of their daily routine is so inspiring.
What's the area like?
FIDI is definitely an up-and-coming neighborhood, so not only are we getting to know the community but we are also helping to build the community, and it's exciting to be a presence in New York's newest destination neighborhood.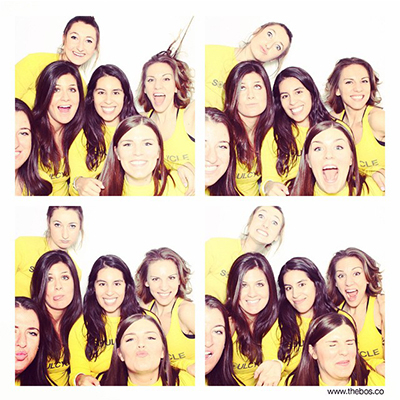 Tell us about your riders.
Our riders are unique because not only do they come in to ride early before work, they even ride on their lunch breaks and again before they go home for the evening. They make a special effort to fit in a class during their busy work days and their dedication motivates us to bring them our best every day!
How many people on your team?
We have three managers, 17 front desk staffers, and 8 cleaning staff. We just finished a round of hiring and are excited to start the new year with an amazing, well-rounded, SOULful crew!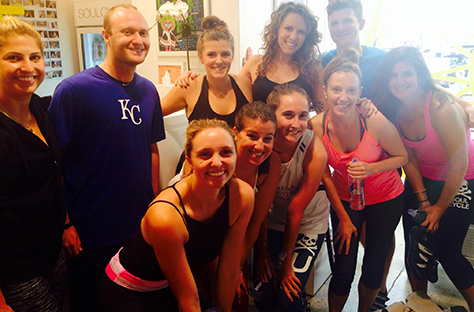 What are three words to describe your team?
Fun, focused and fabulous!
What is your theme song?
Pretty much any song with the word "money" in the title is appropriate since we represent the finance capital of the world… but we are partial to "Money" by Pink Floyd.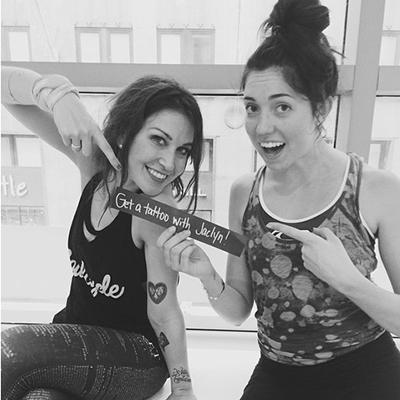 Favorite nearby food spots?
Some of our local favorites are Magic Mix Juicery, Terri, Tres Carnes, Just Salad, and Dig Inn Seasonal Market. And of course, we are eagerly anticipating the opening of Juice Generation directly below our studio!
If you were band or music group, which would it be?
The cast of Glee! Not only do we have a dynamic and talented staff composed of artists, dancers, actors and singers, but we are just like the Glee crew in that we are a loving family with lots of quirks.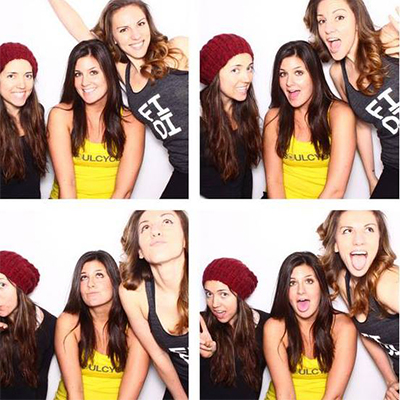 Any favorite stories or anecdotes so far?
Our team spent several weeks training together at other studios when our initial opening date was pushed back. We were so lucky to be able to have extra time together to bond and grow as a team, and also to meet so many other amazing DWTN staff who helped us cultivate our studio style. While we worked together at the WVLG and TRI studios, we trained together, got to know each other, took tons of classes together, and became super close — a true family. We were all so excited when the studio finally opened; we finally had a home to call our own. We are so passionate about the downtown community and are having an amazing time bringing SOUL to the Financial District!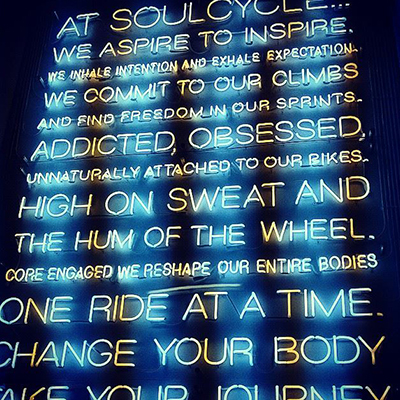 Why are you so SOULful?
Our studio staff is special because we are bringing the best of SOUL to downtown NYC! Our management team boasts representatives from studios in Short Hills, TriBeCa, and the Upper West Side, and our front desk and cleaning staff is an impressive combination of seasoned team members who have been with SOUL for years, as well as brand new staff — some of whom moved to NYC specifically to work for SoulCycle! We have a unique perspective on how to bring Soul to the people with the different levels of experience and insight we bring to the studio each day, and our riders know we are invested in them, whether it's their first ride or their 500th.
Visit SoulCycle FIDI at 101 Maiden Lane in New York City! To book a bike, click HERE or call 212. 501.7685! Questions or comments? Email blog@soul-cycle.com!