Studio Spotlight: Downtown LA
July 2, 2016
rom their favorite songs to the places around the neighborhood where they fuel up, get to know the rockstars that bring SOUL to Downtown LA!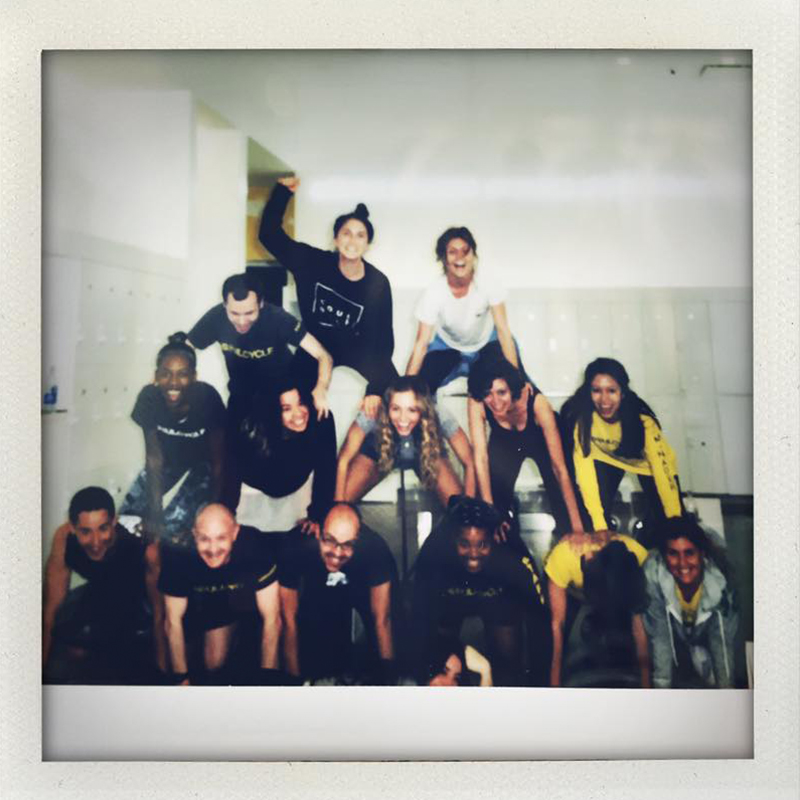 Favorite songs to rock out to on the bike?
"One Dance" by Drake and "Freedom" by Beyoncé
What about in the studio?
Yes! MaryKate can make any idea come to life for our schedule and marketing boards, Reed can get any rider to take a polaroid and Danielle knows the lyrics to every song on Wham Radio.
Favorite snacks to power your days?
Goldfish, Dunkin Donuts, Suga Mamma Vegan Cookies and Welch's Fruit Snacks.
Favorite spots around the DTLA studio?
WHOLE FOODS! We also love Ohm Nom, B.S. Taqueria, Philz Coffee, ACE Hotel Rooftop and Two Boots Pizza.
Favorite DTLA memories?
Our first staff meeting (check out that human pyramid above!) and clipping shoes outside of the studio on day one.
Studio theme song?
Well, a song that you are NOT allowed to mention is "Work" by Rihanna ft. Drake. Immediate Shade.
Best part about bringing SOUL to DTLA?
As the DTLA neighborhood grows and develops, we are the OGs of our new community. Our riders and neighbors of super eclectic and eager to see our studio grow!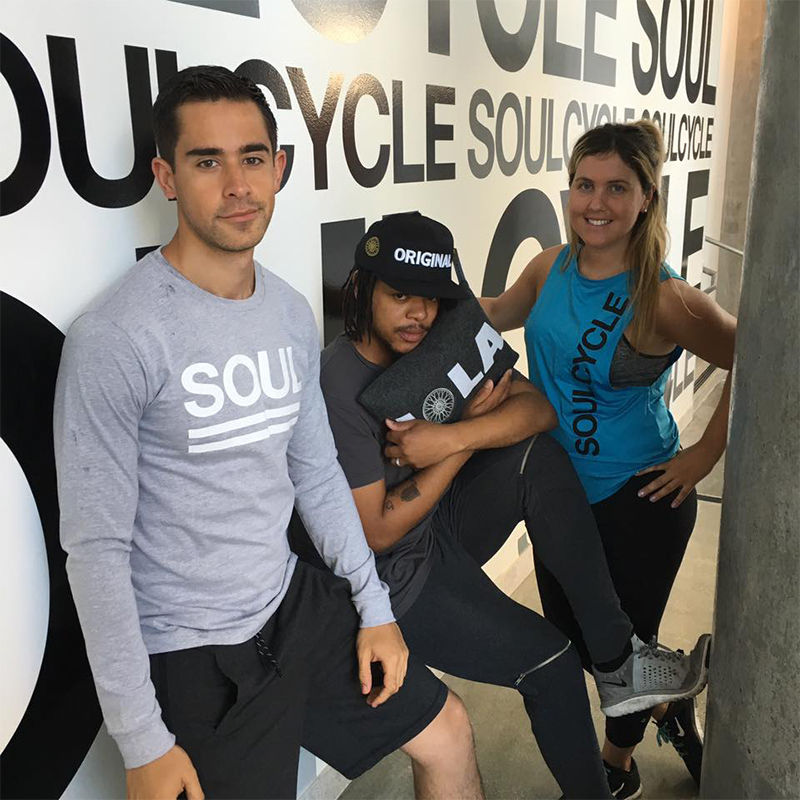 Questions or comments? Email SOULlife@soul-cycle.com! Want to ride? Grab a series HERE and book a bike!