Studio Spotlight: Culver City
March 26, 2016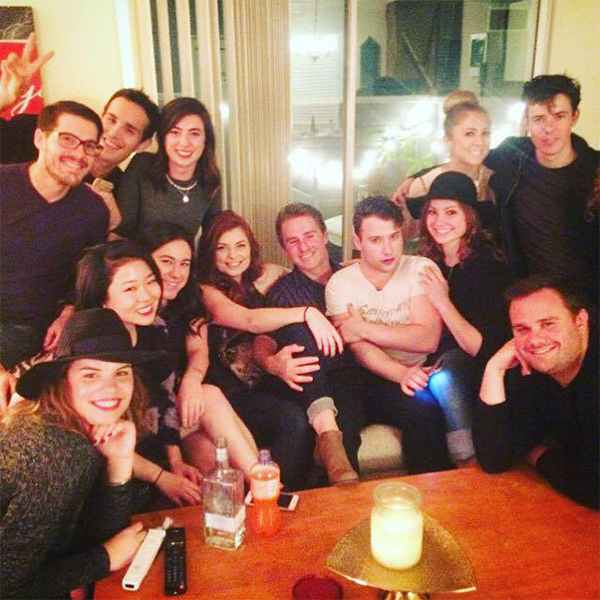 Three words to describe the team?
COFFEE-LOVING, TWERKING, DREAM TEAM
Favorite songs to rock out to on the bike?
Our area manager Blake's favorite, "Work From Home" by Fifth Harmony.
What about off the bike/in the studio?
Artpop radio vs. Alabama Shakes radio vs. Crystal Waters radio
Any secret talents to share?
Madison (our ASM) taught a yoga class to all of our west coast team! Cassie is also an in-house holistic witch doctor and Hunter has a pelvic swing that could out-do Elvis (please see holiday party videos!).
Favorite snacks to power your days?
Pretzels and graham crackers and Pasadena Salad from Trader Joe's!
Any fun studio traditions?
Lounging on our fabulous deck. Plus, DANCE BOMBS HAPPEN REGULARLY!
Favorite spots around the CLVR studio?
We are all Blue Bottle Coffee addicts. There's nothing else open in our complex yet so we are known to do some heavy food delivery. We also love going to Father's Office together!
Favorite CLVR memories?
Bowling and punch bowls, our Hamilton Theme ride, hosting Khloe Kardashian and her crew, bonding with our corporate neighbors. Also, our potluck staff meetings and hitting the town in West Hollywood for farewells!
Studio theme song?
"Formation" by Beyonce
Best part about bringing SOUL to Culver City?
There are lots of new riders and we love meeting our Culver community!
Anything else to add?
Come visit us on our fabulous deck and soak up the sun!
Questions or comments? Email blog@soul-cycle.com! Want to ride? Grab a series HERE and book a bike!
MORE FROM SOUL