Studio Spotlight: Brooklyn Heights
May 1, 2015
Whether jamming to the Jackson 5 or guzzling Juice Press, our Brooklyn Heights team is one energetic bunch. Learn more about these rockstars in our latest Studio Spotlight…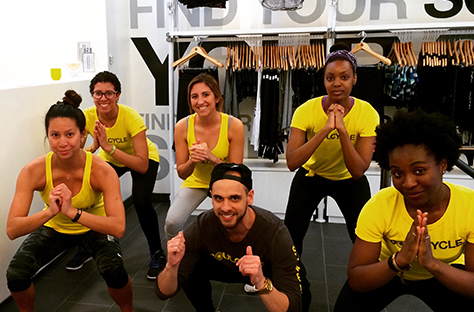 What's it like bringing SOUL to Brooklyn Heights?
When we opened, everyone felt like it was their birthday, including us. We've felt a mutual excitement with the neighborhood. It's been really fun introducing so many new people to SoulCycle.
Best part about your first month here?
We've loved meeting all the new people in the neighborhood and growing closer as a team. We've been feeling so much positive energy all around and couldn't be more excited!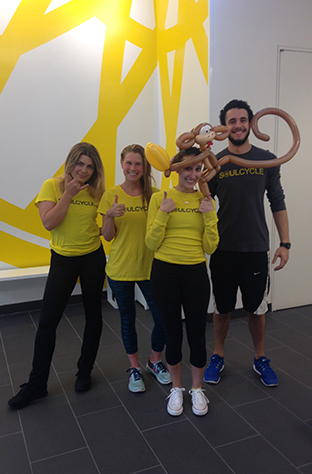 What three adjectives best describe your staff?
Adventurous, positive and feisty.
Walk into the lobby and what might music might be playing?
Some favorites are Jackson 5 radio, Notorious B.I.G. radio, and Baltimore Club radio.
Do you have favorite foods that keep you energized between check-ins?
Juice Press for their amazing, nourishing juices and foods! Acai bowls, Chipotle and cashews forever.
If you were a TV cast, which would it be?
It's Always Sunny in Philadelphia — we're a little kooky, but we all really like each other!
Finally, why are you so SOULful?
It's easy to be SOULful when you have a community as amazing as BKHT! The riders have welcomed us into their community with open arms — we care about every single one of them, making sure they leave with a smile on their faces and ready to come back for more!
Visit this team of rockstars at SoulCycle Brooklyn Heights (55 Court Street; 718.858.7685)! Questions or comments? Email blog@soul-cycle.com!