Studio Spotlight: BARN
July 23, 2016
eady to rock out in the OG Hamptons studio this summer? Whether you're a regular out East or have yet to clip in there this summer, get to know the team of rockstars bringing SOUL to Bridgehampton...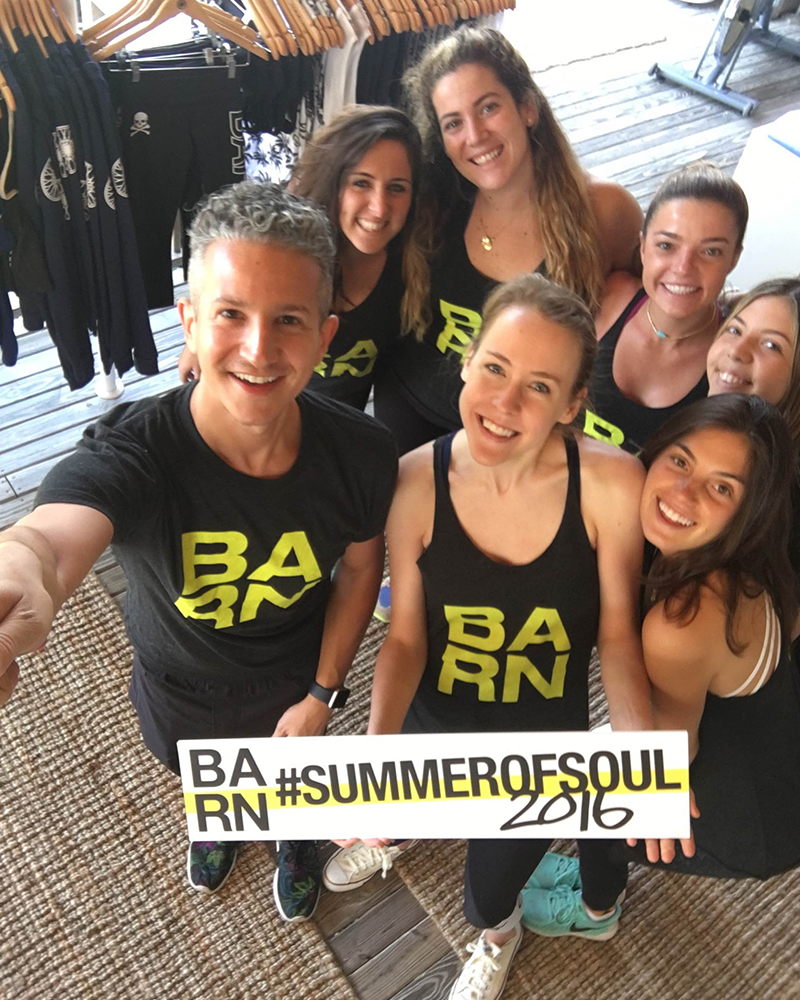 Three words to describe the team?
BEST PARTY PEOPLE!
Favorite songs to rock out to on the bike?
"Formation" by Beyoncé.
Anyone on staff have any special talents?
We all whoop it up like Vicky Gunvalsen (calling all Real Housewives of Orange County fans…).
Favorite snacks to power your days?
Golden Pear ice teas.
Favorite spots around the BARN studio?
Beacon
, Conca D'Oro and the beach!
Studio theme song?
"All In My Head (Flex)" by Fifth Harmony featuring Fetty Wap.
Best part about bringing SOUL to the BARN?
Rain or shine, every day is a party on the deck!
Questions or comments? Email SOULlife@soul-cycle.com! Want to ride? Grab a series
HERE
and book a bike!