Studio Spotlight: Back Bay
March 5, 2016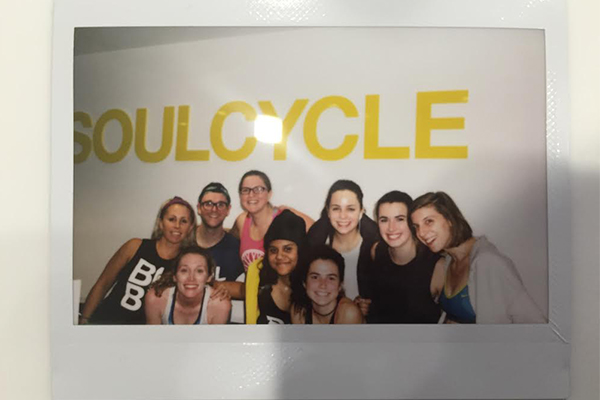 What are three words to describe the team?
Strong, crazy, hungry
Favorite songs to rock out to on the bike?
Anything by a boy band or Missy Elliott!
Amazing! What about off the bike or in the studio?
Bubble Butt radio (or Sam Hunt when Bri and Becca are working…)
Any secret talents to share?
AMB can do an exorcist-style backbend and Tom can "high kick" like a Rockette.
Favorite snacks to power your days?
Georgetown cupcakes, coffee and the amazing food our riders bring us!
Any fun studio traditions?
Beanbag time in the training room!
What are your favorite spots around the studio?
FLOUR bakery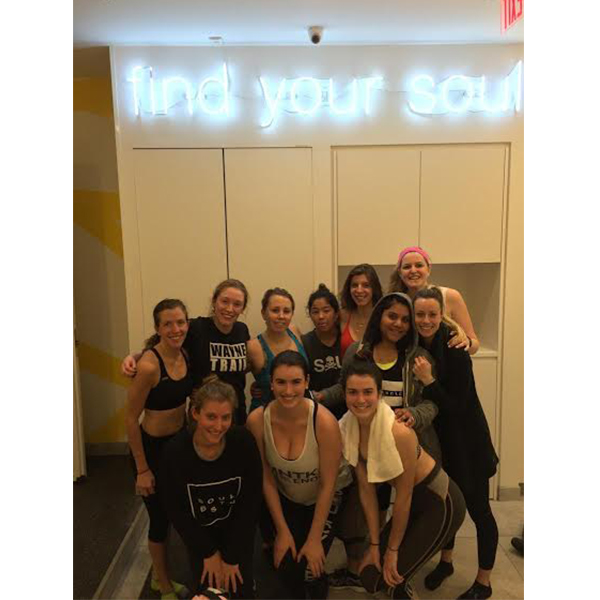 Favorite BKBY memories?
Our opening staff ride!
Studio theme song?
"I'm Shipping Up To Boston" by Dropkick Murphys
Best part about bringing SOUL to BKBY?
Becoming a family with our riders and seeing how coming to SOUL can be the best part of their day.
Anything else to add?
Nothing feels better than waking up and knowing that you love what you do, where you get to work and who you get to work with!
Questions or comments? Email lblog@soul-cycle.com! Want to ride? Grab a series HERE and book a bike!
MORE FROM SOUL