Studio Spotlight: 19TH Street
May 24, 2014
Get to know the fun and funky bunch whose hard work helps keep our 19TH Street studio rocking!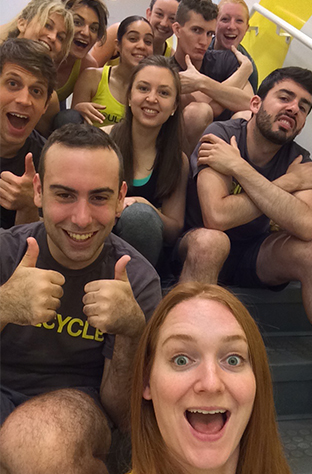 Three words to describe your team?
Comrades. Comedians. Clipped in.
That's actually four, but we'll let it slide. What makes you Soulful?
A steady diet of Orbit, SmartWater and inspirational instructor quotes.
How about your secret talents?
* Cutting faces off pictures and turning them into hilariously creative works of art (everyone)
* High kicks and schedule board design (Sayre)
* Doctor-like tendencies (Rachel)
* Horseback riding (Max)
* Vast and useless NBA knowledge (Shyman)
* Joint dislocation (Daniel)
* Sweatshirt folding, though this is no secret (Kathleen)
* Videography and flower arranging (Mickey)
* Hangover curer (Sanda)
* Instructor impersonations (Steph)
* Drink slinging (Heather)
* Fishtail braiding (Jamie)
* Sriracha consuming (Henri)
* Tindering (Carrie)
* Salsa dancing (Amanda)
* Ability to nap anywhere (Jerelle)
* Commuting (Kay)
* Shelf organization (Kat)
* Dedication to being beautiful (Jaclyn)
* Resident Long Island guru and sass Queen (Alicia)
Wow. A diverse group! What you like to do together?
Ride. Chit chat. Fill wait-lists. Eat nachos. Buzzfeed Quizzes. Be royals (sorry Lorde, but our nickname is The Palace). Cards Against Humanity, it's really fun to see our super sweet staff members show their true colors.
What fuels you through all these activities?
Margaritas, SuSnacks from Sunac and wraps from Cafe Prague.
And what music do you love to play?
Nod to CSRs past and present: King of Wishful Thinking Radio. Also a little Big Pimpin' Radio never hurt anyone.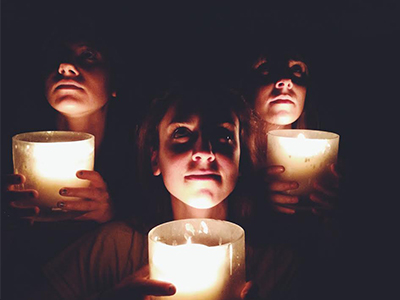 Top spots to hit around the 19TH Street studio?
ABC Cocina (try the SOULgarita), Tortoria, Boqueria (notice a trend, they all end in A. Just kidding... they all serve margaritAs!)
Favorite memories?
Inaugural ride with Danny, of course. The holidays were extra special, we had just opened and everything was exciting and new, and we LOVE a holiday… any excuse to wear a costume! Also, anything involving our gone but not forgotten former assistant managers, Mike Fabbri and Anna Miltenberger (19TH for life!).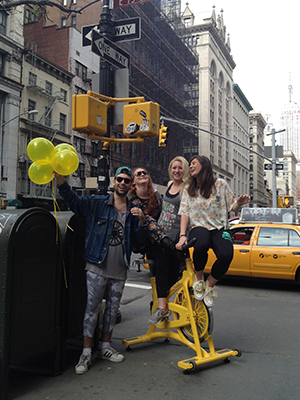 Anything you want to add?
We opened only .1 miles away from UNSQ, which makes us unique from any other SoulCycle. It takes 1 minute and 53 seconds to walk there, or 57 seconds if you run, not that we counted! It's really awesome to have a second Soul Fam a block away, but in many ways we have broken out and created our own little 19TH community that is really special to us. We are a social bunch, so going out and making friends with our neighbors is one of our favorite pastimes!
Questions or comments? Email blog@soul-cycle.com!