SOULmates: Michael and Matthew Weiss
February 17, 2016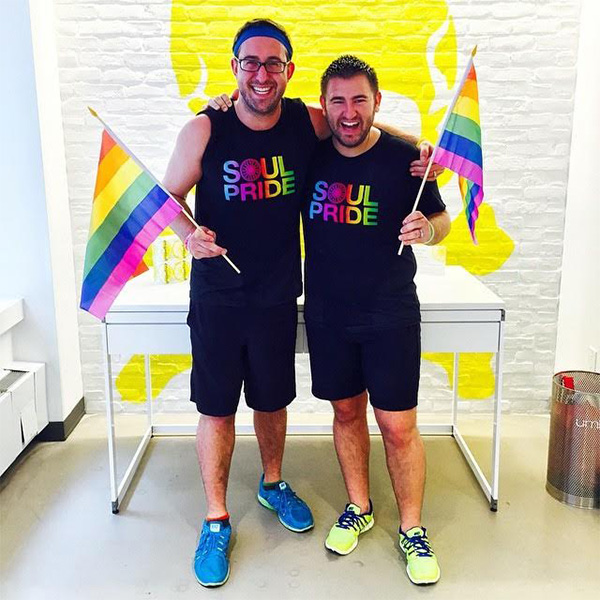 How did you meet?
The two of us met on JDATE! We were ironically supposed to be set up by two of our mutual friends, but we were brought together (first) on JDATE while they were trying to make that happen! And it was love at first sight. We dated for about three years and got married this past October! SOUL was instrumental in prepping us for our wedding!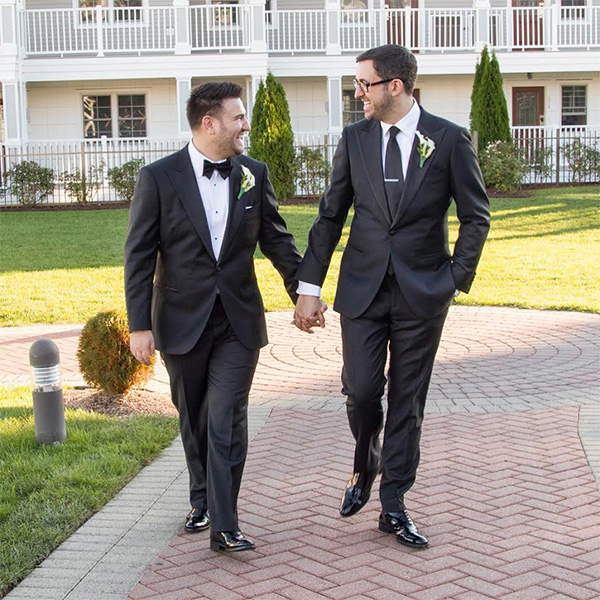 How did you each find SOUL?
We live above SOUL FIDI and we were given two free passes to try out SoulCycle when the studio first opened. We were a little bit intimidated and left the passes on our fridge until April 8, seven days before they expired -- when we decided to finally go try it out. We were hooked from our first ride, which was with Anna.
Do you get competitive when you ride together?
Nope. We definitely prefer riding together, though, and we always look over at each other during class and give a little smile of encouragement to keep us motivated.
Who handles Monday at noon?
We both do... We sit anxiously waiting at our computers (or on our phones, depending on where we are) and if one of us EVER has a conflict, the other always makes sure that it is HANDLED (just like Olivia Pope would do).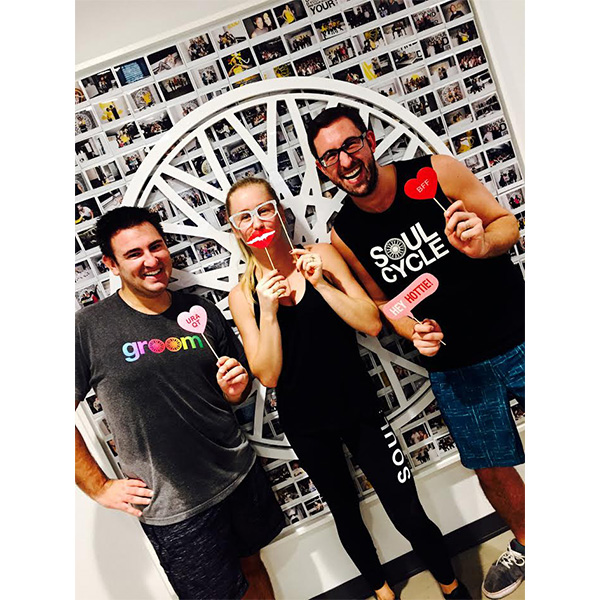 Who is your favorite instructor to ride with?
Anna. She is our ride or die. We even had shirts made that say "Anna's Army" and had over 20 people get them for the holidays for when we ride in her class.
How has SOUL impacted you, both individually and as a couple?
SOUL has definitely impacted us significantly. For Michael, it has helped him with his stress reduction and anxiety. For Matthew, it has been instrumental in his weight loss journey. For both of us, it has become part of our weekly routine and a positive outlet for the two of us to do together. We now turn to SoulCycle as opposed to ordering food or going out to a bar. We've become significantly healthier and happier people.
What are your favorite SOUL moments or memories?
Let's see... One of them was definitely the Anna's Army day. We tried (as a class) so hard to cover up our shirts and surprise her with them by wearing hoodies into the studio that she just assumed it was freezing and ended up cranking up the heat in the room -- so not only did we surprise her, but we also had an extra sweaty class (to say the least)!
Another favorite moment is being able to go back home (to either Maryland or Florida) and still be able to tap it back! We also absolutely love everyone that works at the FIDI studio, and being able to walk in and be greeted with giant smiles and open arms is the most amazing feeling in the whole world. We consider everyone there to be our SOUL Family.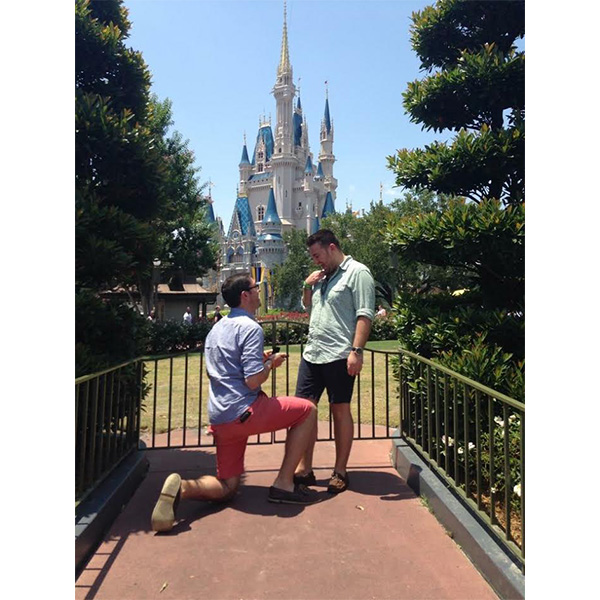 Any fun facts about the other that not many people know?
Matthew: Michael is an absolute Disney fanatic and can tell you loads of random facts about anything Disney at any time. He plays the guitar and is also an amazing cook. He is also often found doing SoulCycle dance moves OFF the bike when he is just listening to music or at a concert... It's really entertaining to watch him tap it back while not being on a bike.
Michael: He has this amazing ability to remember every single place that he has ever been and can tell you a story about almost every building (so it seems) in NYC. Sometimes it is like I'm with my own personal tour guide. The same goes for names -- he knows who everyone is in any given situation. Matthew is also a cheeseburger fanatic and can finish the People Magazine crossword puzzle every single week.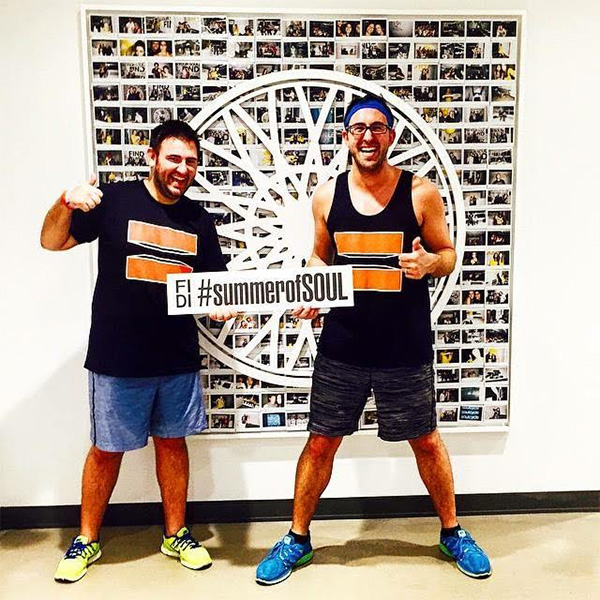 How did you celebrate Valentine's Day this year?
Matthew: I surprised Michael in bed with coffee and roses. We had bagels and lox in the apartment for brunch, caught up on this past week's TV shows, went out for Mexican food for dinner and grabbed custard from Shake Shack (in the below 0 degree weather) for dessert. It was an awesome day.
So romantic! We're so glad you're a part of the SOUL community!
We just love SoulCycle and we're so thankful to have become ADDICTED and to have found something that gets us -- two fun-loving 25-year-olds -- active and off of the couch! We really are each other's SOULMATES!!! <3 :D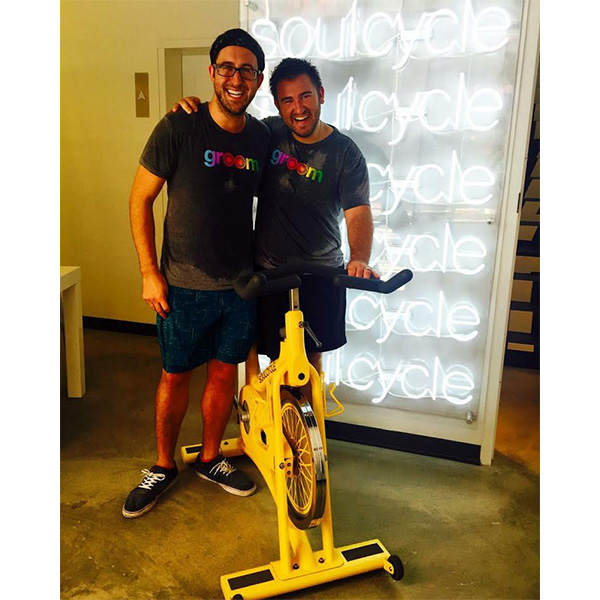 Questions or comments? Email blog@soul-cycle.com! Want to ride? Grab a series HERE and book a bike!
MORE FROM SOUL