SOULmates: Jordana and Jeff Michaels
February 13, 2016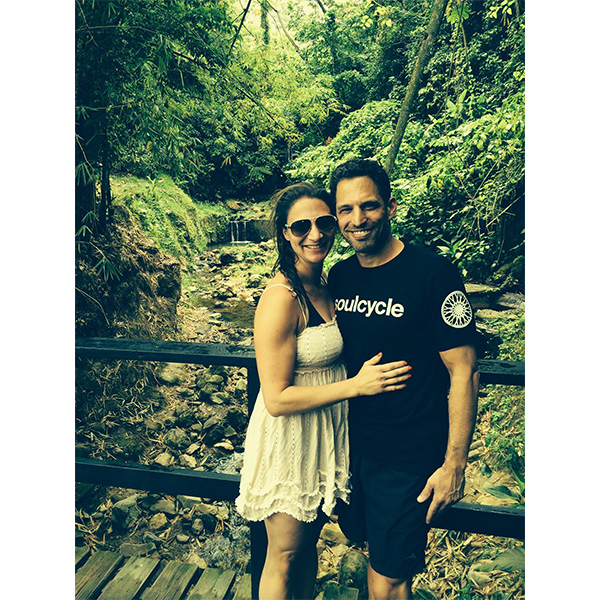 How did you two meet?
We met on Match.com in 2013 (yes, it really happens!) and got married in January 2015 in South Beach, Miami. Combined, we have six children (five boys and one little girl) ranging from ages 5 to 22. Our lives were very different when we met — Jeff was a Type-A Wall Streeter and widowed father, and I was a single mom and a full-time lawyer. We knew soon after we me that we would be together. We are often called "The Brady Bunch," and there is never a dull moment in our family.
How did you each find SOUL?
Jeff found SoulCycle when Short Hills first opened in 2013, and then convinced me to try it about four months later. Now, we ride together approximately three times a week and are pretty much addicted.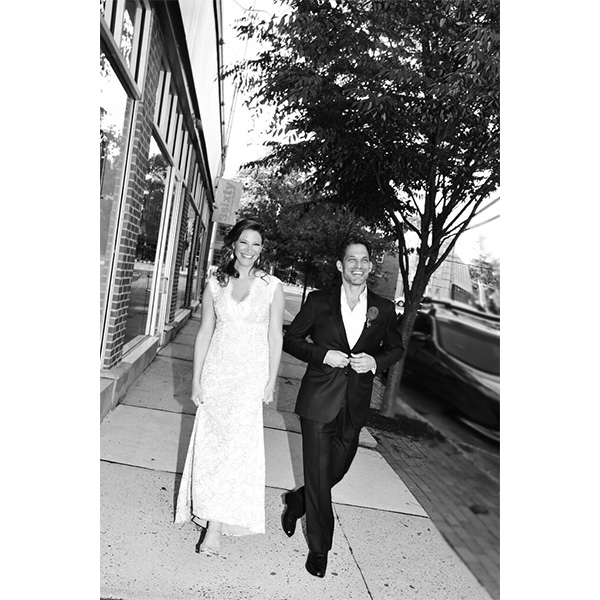 Do you get competitive when you ride together?
We don't get competitive, but we do always ride next to each other in the front row. We have our routine down: Jeff sets up both of our bikes and I clean all the handlebars with the wipes. We work well together :)
So, the important question: who handles Monday at noon?
Jeff!
Favorite instructor to ride with?
We like all of our instructors, but we just love Krista Bonura. She always makes class fun, plays great music and is so personable. She goes above and beyond and we really look forward to seeing her every week!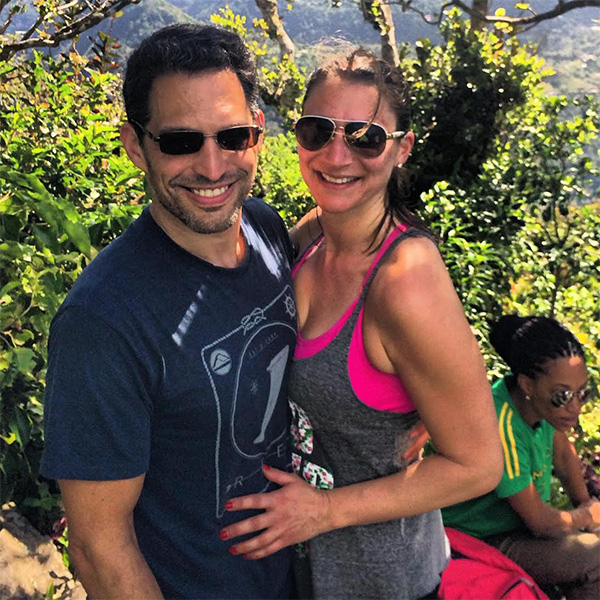 How has SOUL impacted you, both individually and as a couple?
Soul has become part of our weekly routine for the past two to three years, and we honestly crave going every week. It's such a great workout and we feel so good after. As a couple, we love to sit next to each other and often give each other a smile if one of our favorite songs comes on, or if we are dying from a tough weights session! We also enjoy the drive to and from Soul together, as it gives us the time to catch up one-on-one. It's hard to get a word in edgewise with so many kids!
That is so great to have an activity that pulls you both together!
We also feel really blessed that we get to work out together, as we know how lucky we are. We do hot yoga together on the days we are not at Soul. Jeff says it allows it to keep up with a woman who is eight years younger than him (me!), and for me, it feels amazing to finally have it all come so naturally.
Jordana, tell us about your first classes.
In the beginning, it seemed like I would never be able to master all of the the moves or catch my breath. I initially sat in the third row, then moved to the second row and now we sit front and center! It feels like a huge accomplishment for me. When we miss a week because we are away on vacation, we can't wait to come back.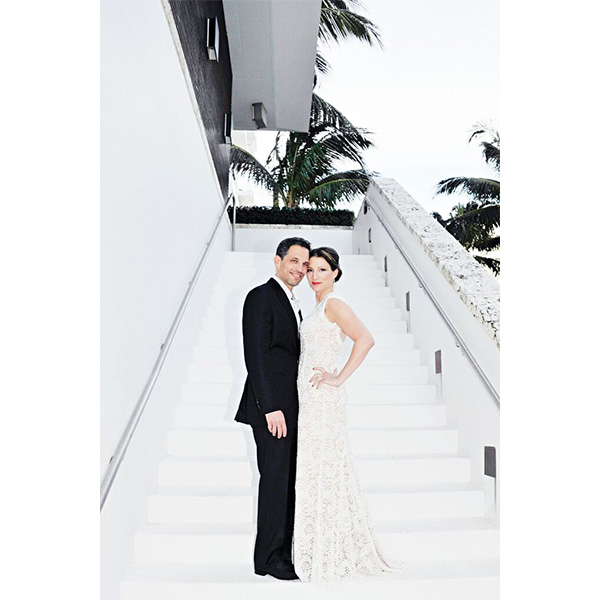 What are your favorite SOUL moments or memories?
It's always funny when one of the instructors shouts out something about us being a couple or if they instruct us to say hi to your neighbor and we say hi to each other and then get called out for it because it's supposed to be someone you don't know :)
Are you hoping to share SOUL with your kids?
We are still hoping to get our bigger boys to join us for a ride when they come home from college and grad school, but that means they would need to wake up before noon. It's not likely.
How will you be celebrating Valentines Day this year?
-This year we will be celebrating in South Beach. It's our go-to spot every time we either go on vacation with the kids or want to take a mini-getaway sans kids. We got married at the Setai Hotel in South Beach last year, so that is a special place to us, and we just celebrated our one year anniversary there in January. But our other favorite dinner spot is Hakkasan, which we will be going to on the night before Valentine's Day to celebrate. On the actual Valentine's night we will be taking the kids out to dinner at a new spot in South Beach.
Have a Soul Story to share? Email blog@soul-cycle.com! Want to ride? Grab a series HERE and book a bike!
MORE FROM SOUL