SOULmates: Derek Serpe and Charlotte Dennis
February 13, 2016
How did you meet?
Derek and I met a little over two years ago at a Christmas party, a block from the SoHo SoulCycle location. His best friend and roommate is my best friend's cousin. Since being together, we've realized that we were at a number of the same parties and events over the years, but for some reason had never met until that night.
How did each of you discover SoulCycle?
I started coming to SoulCycle after I graduated college because a few of my friends worked at the Union Square and 19th Street locations. When I met Derek, he rode at another indoor cycling studio. A couple summers ago we were out in Montauk and I convinced Derek to take a class with [former SoulCycle instructor] Denis. Derek loved the SOUL "vibe" and that Denis was a surfer like him.
So he was hooked?
After that, we started taking classes together around the city. Once we tried Akin, though, it was all over. SoulCycle became a staple of our workout routine and a great way for the two of us to spend more time together.
Are you guys a little competitive with each other when you ride?
Derek is more of a front row rider and I prefer to ride from the side. We don't usually compete with each other, but Derek is very competitive so every once in a while I'll mess with him and let him know that someone was out performing him or that he seemed to be slacking, just to egg him on a bit!
So who takes care of the midday Monday signups?
We usually decide what classes we are going to take before we go to bed on Sunday night. We both love the new app and use bookmark feature so that our desired classes are all lined up. Then at 11:50 AM one of us will send a reminder text to the other, and then we hope for the best...
Favorite instructor to ride with?
We both love taking Akin's classes — they are dynamic and challenging (Derek is constantly saying it's the hardest workout he's ever done) yet it's still enjoyable enough to keep us coming back week after week. We also like to mix it up and try different instructors once in a while, especially if we are out of the city.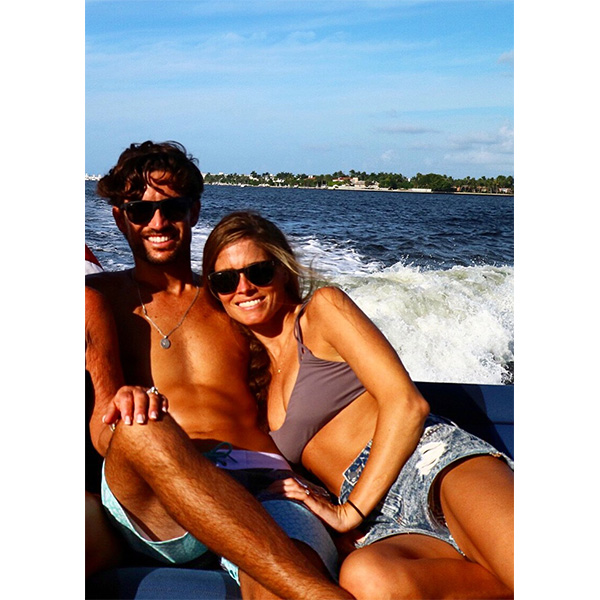 How has SOUL impacted you, both individually and as a couple?
SoulCycle definitely stimulated a healthy workout routine for both of us. We have always enjoyed exercise but SOUL took it to a new level. It's a workout that we actually look forward to integrating in our week and one that we can both do together. We are getting married in December down in Nicaragua, so SOUL has become a priority because not only do we want to look good for the big day, but we will also be in bathing suits right up until we say I do.
What are your favorite SOUL memories?
I just looked to Derek to answer this one. I was going to say the first time we took class together but his response outdid mine. Last August, we signed up for the Saturday morning class in Montauk like we did most weeks. Only this time was different, a few hours later Derek proposed to me on the beach at Ditch Plains. Apparently he had needed to take the class to calm his nerves before popping the big question.
We definitely love Derek's answer — that sounds so romantic! So how will you both be spending Valentine's Day this year?
Well we are actually writing this from JFK airport as we are on our way to a friend's wedding in Mumbai, India. So this year we will be celebrating another couple's love on Valentine's Day along with 1,000 of their closest family and friends!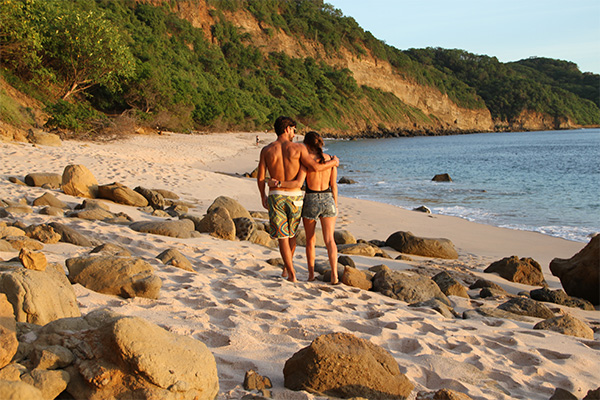 Have a Soul Story to share? Email blog@soul-cycle.com! Want to ride? Grab a series HERE and book a bike!
MORE FROM SOUL