New to SoulCycle? We've got a series just for you. Introducing SOUL101, a three-class package that will teach you all you need to know about riding at Soul.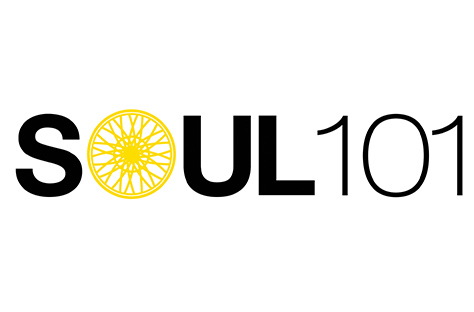 Here's the thing… The hardest part of SoulCycle isn't the workout, it's walking through the door for the first time. Sure, the workout is intense, but our riders tell us over and over again that they were intimidated by the IDEA of SoulCycle before taking the leap.
That's why we developed SOUL101, an introductory series of classes that focuses on the basics – proper set-up, how your body should look and feel on the bike, and a breakdown of the signature SoulCycle moves we do on our bike.
We bring in two additional instructors to guide you through every pedal-stroke so that by the time the third class wraps, you'll be feeling confident on your bike and comfortable walking into the studio.
"Graduates" of our first SOUL101 classes have raved about their experience – check out one rider's journey HERE – so we've decided to bring SOUL101 to four studios this month: East 63rd, SoHo, Scarsdale and Brentwood:
EAST 63RD
Monday 6/16 at 8:30 PM
Thursday 6/19 at 8:30 PM
Friday 6/20 at 7:15 PM
SOHO
Monday 6/16 at 8:30 PM
Wednesday 6/18 at 8:30 PM
Monday 6/23 at 8:30 PM
SCARSDALE
Saturday 6/14 at 2:00 PM
Saturday 6/21 at 2:00 PM
Saturday 6/28 at 2:00 PM
BRENTWOOD
Saturday 6/14 at 2:00 PM
Saturday 6/21 at 2:00 PM
Saturday 6/28 at 1:15 PM
So what are you waiting for? Let's get this cardio party started! Click HERE to sign up! We'll see you on a bike!