Soul Story: Courtney Mastrangelo
August 12, 2015
When COURTNEY MASTRANGELO spent a summer in LA, she found community at Soul Santa Monica. Moving to Boston last fall led her to Soul Chestnut Hill, where she religiously rode with the roosters and made strong friendships. Now she's relocating to DC to start a new job — and join yet another Soul family. Here's her Soul Story…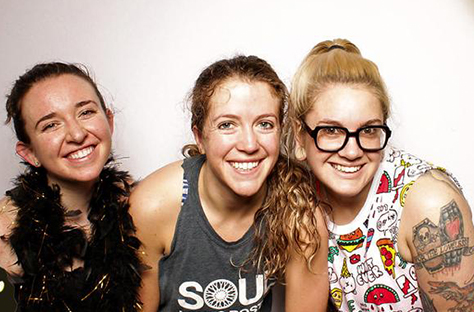 Courtney (left) with SoulCycle CNHL instructor Charlotte Hitch (center) and friend Lauren Schofield
SoulCycle is fantastic on many different levels. For me, it provides not only rigorous exercise but also a great sense of community.
My first experience to SoulCycle was at Union Square in New York City in 2013. I had read about Soul and was curious about the experience. I was home on break from Georgetown and decide to give it a try. I was instantly hooked.
That summer I had the opportunity to become part of the Soul Santa Monica community when I was in LA interning for the Conan Show. Soul SAMO became a home base for me that summer and that's where my Soul Story began.
After my summer in LA, I went back to DC to finish my senior year at Georgetown. SOUL was opening in DC but only after I graduated. I tried different workout classes but I never felt the same energy as I did at SOUL — the important aspect missing was the sense of community.
When I moved to Boston after graduation, I was ecstatic that there was a SoulCycle. My first ride at Chestnut Hill was with Charlotte at 8:30 AM and I brought my Dad with me. We converted my Mom eight months later and her first experience was with Charlotte — a Soul Survivor class.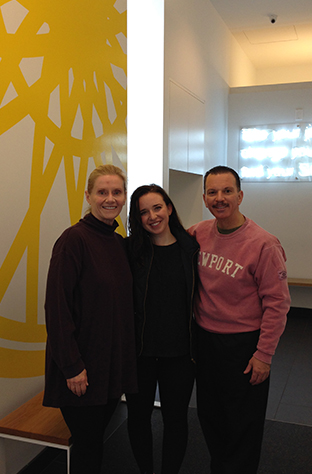 Courtney with her parents at Soul CNHL
That 8:30 AM class with Charlotte not only kicked my butt, but was filled with sincerity and soul. I could not get enough of her classes. I was going as often as I could— and even made it to the sold-out 6:00 AM Rooster classes during the multiple blizzards in Boston.
In Boston, we have developed a Soul community, which spans across all ages. Riders, instructors and staff socialize both in and out of the studio. I have met amazing people and developed lifelong friendships at CHNL. Thanks to the CHNL community, I am lucky to call Boston home.
Courtney (second from right) with, from left, Lauren Schofield, Chicago instructor Aya Muramatsu and CNHL instructor Charlotte Hitch
I am grateful to have SoulCycle in my life; for me, it's not just a workout studio. It is a community of people with "good vibes" and sincerity. It is a community where strangers become lifelong friends. That is why SoulCycle is special to so many people.
Now I am moving to DC to start a new chapter in my Soul Story. While I am sad to leave CNHL and the incredible team and friends I've made there, I can't wait to join the community there.
Special thanks and much love to CHNL for becoming my family.
Do you have a Soul Story to share? Email blog@soul-cycle.com!