Soul Story: Brooke Tortorella
October 22, 2015
Looking for a way to cross train for the marathon, BROOKE TORTORELLA first clipped at SoulCycle in 2013. Now as she preps to run 26.2 miles for NYC's race, this rockstar shares how tapping it back has increased her strength, stamina and confidence…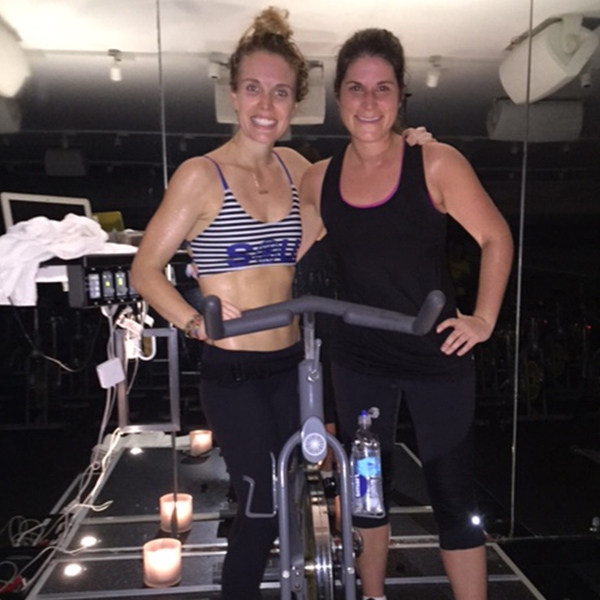 What first brought you to SoulCycle?
Back in 2013, I was training for the Chicago Marathon. I wanted to incorporate cross-training and SoulCycle seemed like the perfect fit! It was and has not only become part of my workout regimen, but a part of my lifestyle.
What was your first ride like?
I was immediately hooked. It was the perfect balance of athleticism, energy, and motivation for the mind. Every ride is different and challenging in its own way — it keeps it interesting. I've tried a few types of indoor cycling classes, but nothing compares to SoulCycle.
How has SOUL impacted you?
I've not only noticed an improvement in my fitness level and mental game, but there is also a sense of community within each ride that I haven't found anywhere else. SoulCycle makes me feel energized and geared-up to take on a challenge or a goal, whether it be running 26.2 miles or something in my career/personal life.
Speaking of the marathon, what motivated you to run this year?
This will be my third marathon overall, but first NYC marathon. Running the NYC marathon has always been one of my goals for many years and now it is finally here! 50,000 runners, five boroughs, and the energy of the runners/crowd — I am excited to soak it all in.
What are you most excited about?
Everyone that runs a marathon does it for a different reason and is inspiring in their own right. The camaraderie often between perfect strangers during the race is what motivates me to do it because no matter what your time is, your end goal or purpose for doing the race, everyone is pushing one another and working together to run 26.2 and cross that finish line. I can't wait to experience that feeling in my home city.
And how did tapping it back help you train?
SoulCycle has helped me both physically and mentally. Physically, it has helped me with core strength and hill runs. Mentally, it has helped me gain confidence in my goal becoming a reality. SoulCycle has made me realize that training is just as much mental as it is physical.
And you're a Rooster?
Yes, I ride primarily with Emily Turner and have been taking her 6:00 AM classes throughout my training. (She's doing the marathon, too!) If you haven't taken Emily's class yet, you need to. Her class has not only allowed me to become a stronger runner and athlete, but more importantly she's a big inspiration and pushes you to be your best self. Thanks, Emily, for taking my training to the next level and good luck out there!
Amazing. Anything you want to add?
Good luck to those running on November 1st!
Do you have a Soul Story to share? Email blog@soul-cycle.com!Want to ride? Click HERE to grab a series and book a bike! Questions or comments? Email blog@soul-cycle.com!
MORE FROM SOUL