Soul Story: Ashley Yano
December 8, 2015
"SOUL has changed my life. I am stronger mentally, physically and emotionally, and I can serve my kids better," says ASHLEY YANO, mom of two kids under age 2. After rocking Turn It Up 20 in Malibu, she shares her Soul Story…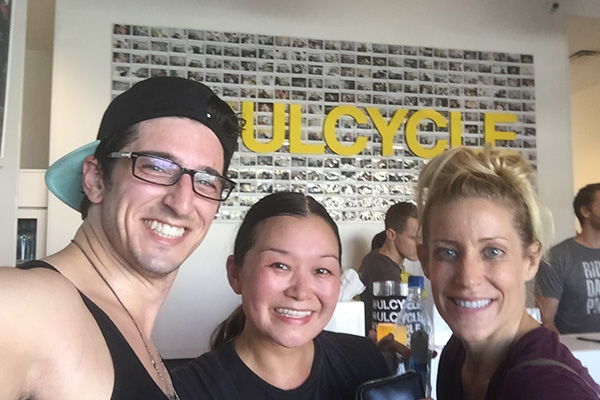 What first brought you to SoulCycle?
An aerialist friend of mine was visiting from NYC and he couldn't stop talking about SoulCycle. (That's him, above, on the left. I'm in the middle and my friend, Nikki, is on the right.) I had heard of it, but truthfully, it terrified me. I am a dancer/choreographer/instructor who has only ever known the dance studio. I recently had two kids within 22 months of each other and I hadn't REALLY worked out in two years, let alone attempted an indoor cycling class! But he was very persistent and I caved!
What was your first ride like?
My first ride was in Malibu with Franz. I felt ELATED. I couldn't believe how much FUN it was! It wasn't until the class was over that I realized how much I had actually been working, sweating and exerting! I was a sweaty mess, but left with THE biggest smile on my face.
What kept you coming back?
I just felt a connection to SoulCycle. I felt compelled to get other friends to try it with me, and wanted to challenge myself. I connected to the music, the message, and the 45 minutes of "me" time, because with two kids under 2, there is very little of that!
How has SOUL impacted you?
I can honestly say, SOUL has changed my life. I am stronger mentally, physically and emotionally and can serve my kids better because I feel accomplished. I didn't realize how valuable each class would be for me, but I get something different out of each and every class. As a former professional dancer, I have always been competitive, but with SOUL I truly am there for myself, without the competitive vibe. I don't have to be the best (I'm definitely far from!), I just want to be part of the pack! And I am getting my body back — it feels incredible; what a bonus. I have not been able to do a straddle like this (below) in two years but because of SoulCycle and getting my strength back, I was able to do it!
And you just finished Turn It Up 20?
I am a very passionate person, so being a new convert to SOUL, I just had to sign up for Turn It Up 20. I quickly realized, as a mom of two young children and a part-time job teaching, that completing the 20 classes in 30 days may have been biting off more than I could chew, but something very magical happened.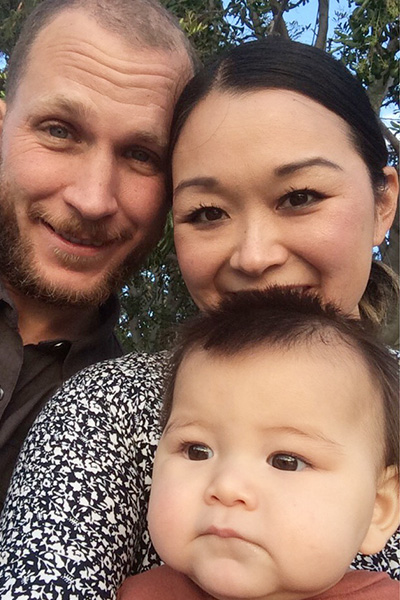 What was that?
It wasn't about the number of classes I completed, it was that for the first time in a LONG time, I was committed to something that I believed in, for myself. I love the community and the sense of accomplishment at the end of each class. I love having the motivation to be better. I want to be a role model for my kids and what better way than to show them that if you put your mind to something, as difficult as it is, you can overcome anything.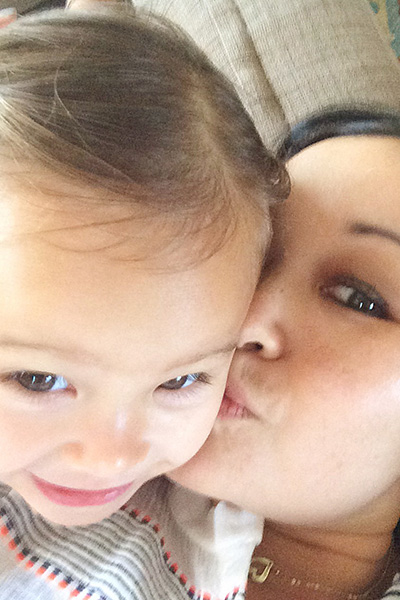 Amazing. Do you have any favorite rides?
I am a Malibu rider! I live for MB! CLUB MB, MAN! I love her tagline, "I want you to be uncomfortable. I want it to piss you off." That is so relevant in my life because that is when you grow and evolve! I have found my Soul at SOUL!
Do you have a Soul Story to share? Email blog@soul-cycle.com! Want to ride at SOUL? Grab a series HERE and book a bike.
MORE FROM SOUL
<a href="https://www.soul-cycle.com/community/soul-story-mauricio-morato/1534/"TARGET="_NEW">Soul Story: Mauricio Morato</a>