Soul Q&A: Rockette Tara Dunleavy Tubridy
November 30, 2015
What's life like as a Rockette? Between rehearsals for the Radio City Christmas Spectacular, dancer TARA DUNLEAVY TUBRIDY talked to us about how she trains, what she eats and why riding at SoulCycle keeps her strong…

How long have you been a Rockette?
I've been a Rockette since 2006.
What got you into dancing?
I started dancing when I was three when my mom put both my sister and me in dance class.
What's training like as a Rockette?
Being a Rockette is very physically demanding. We are performing in up to 16 shows a week — sometimes four or five in one day — so we have to know what works for our own bodies to prepare for the season as well as maintain our strength and stamina during the run of the show.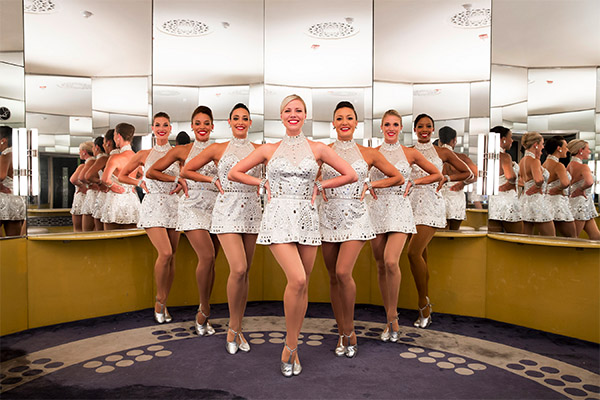 How do you keep up your endurance?
I actually had ACL repair surgery in 2008, so I had to adjust my training as a result. Running is basically out of the question for me so I had to find a way to build and maintain my cardio both in the off-season and during the Christmas Spectacular season. That's why I am so happy I found SoulCycle! Indoor cycling is an awesome, low-impact way to not only build my cardio but also build strength in my legs. To balance the cardio of indoor cycling classes, I turn to hot yoga. It is a great way to relieve stress while also building strength and maintaining flexibility.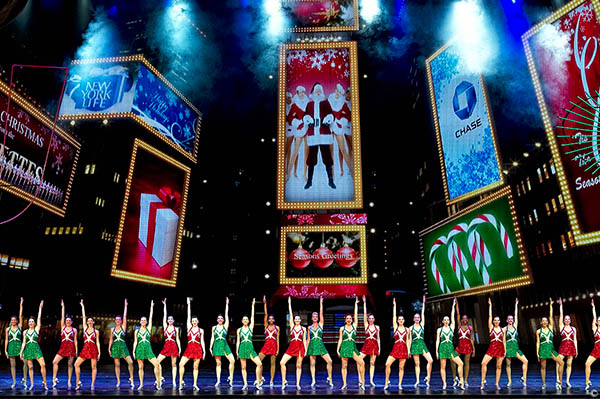 What fuels these workouts?
I perform in the morning cast of the Radio City Christmas Spectacular (we have two casts with 40 Rockettes each!), so I really get my fuel from breakfast. I can't leave the house without having breakfast first, which usually is a cup of coffee (with half and half) and whole wheat toast with butter. Then, when I get to Radio City Music Hall I will usually grab a banana or a Greek yogurt while I am getting ready for my first performance of the day. For dinner I love whole wheat penne pasta with sautéed veggies. The carbs help me feel full and get me energized for the next day of performances.
What three things are always in your grocery cart?
Whole wheat bread or English muffins, bananas and Greek yogurt.
What does a typical day look like for you?
I live on Long Island with my husband, so my day usually starts around 6:30 AM to allow enough time for my hour long commute. I always have breakfast, play with my puppy and then get ready to head to Radio City Music Hall. I give myself about an hour and a half before the show to get ready and warm up. All Rockettes do their own hair and makeup before every show and I have a routine of what I like to do physically before the show.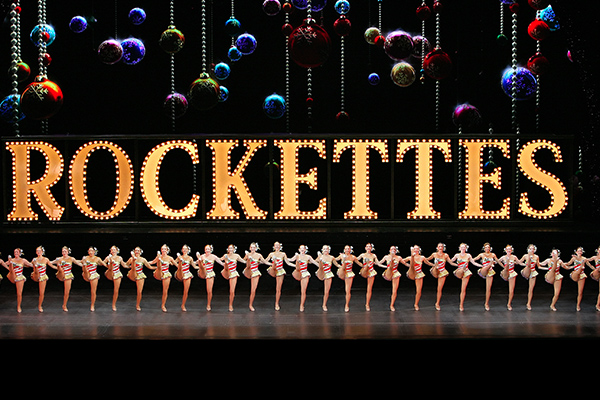 And what's that?
I always jump in the warm whirlpool in our athletic training department, which not only warms up my feet and ankles, but also is extremely helpful for my knee, which still needs a little extra TLC after all these years. Once my performances are finished for the day, I will ice my knee and head home. After dinner, I am usually in bed by 9 PM. I know that sounds very early but I need a good night's rest, especially during the Christmas Spectacular season!
How do you unwind at night?
I love to cook dinner and then watch some TV with my husband and puppy!
That's hard work! Do you have a favorite guilty pleasure?
Pizza!
How did you discover SoulCycle?
I was looking for a new way to build my cardio endurance and I remembered cycling was extremely helpful in therapy for my knee. I found a location that was close to my house and figured I would give it a try. After one class, I was hooked!
What was your first ride like?
I really didn't know what to expect the first time. I loved the fact that there were candles and dim lighting so you could just focus on your body and not be concerned about what you or anybody else looked like. As a dancer, you are always striving for perfection, so it was really nice to let your body just take over and listen to the music. I love the fact that you pedal to the rhythm. We naturally move to music all the time so to be able to be on a bike getting a great workout in and feeling like you were still dancing was an amazing feeling!
Do you have any mantras that inspire you?
I love how there are inspirational words all around you when you walk into a SoulCycle studio. Every day something else speaks to me. "Athlete, Legend, Warrior," is one of my favorites and it definitely gets me through some rides, as well as shows when I'm tired or not feeling my best. "Find your Soul" is also one of my favorites because I relate it to dancing and performing. I feel like every time that I step out on the Great Stage I am finding my soul and feeding it too!
Anything you want to add?
You can see me and my fellow Rockettes perform in the Radio City Christmas Spectacular now through January 3rd. Tickets are on sale now!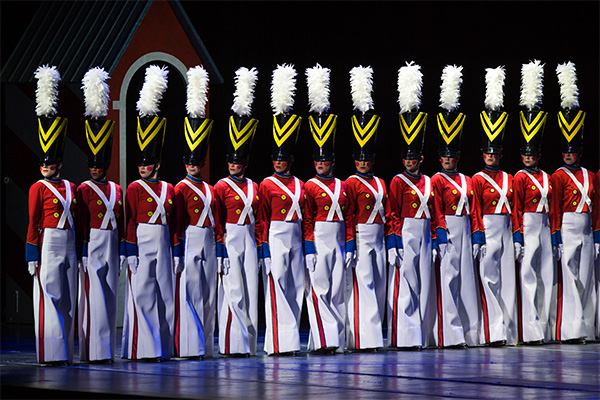 Be sure to catch our CHRISTMAS SPECTACULAR RIDES! All riders will score a ticket to the Christmas Spectacular at Radio City Music Hall as well as m
eet some Rockettes after class at:
Want to ride at SOUL? Grab a series HERE and book a bike. Questions or comments? Email blog@soul-cycle.com!
MORE FROM SOUL