SOUL of Boston: Tory Stone
March 2, 2016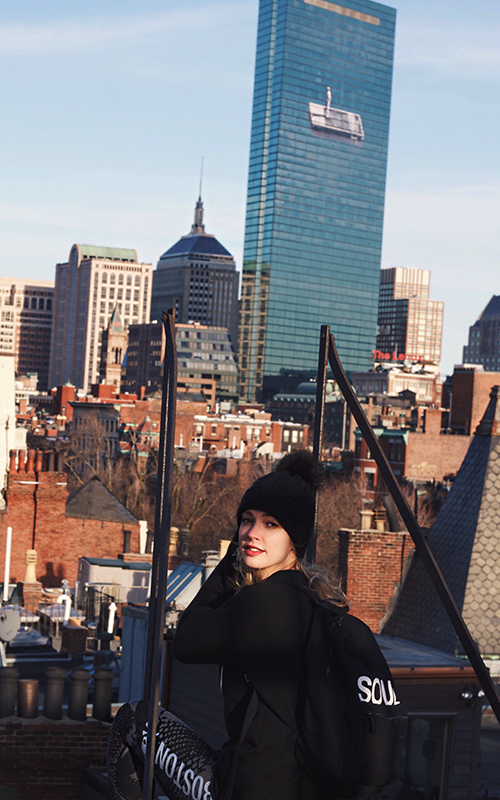 The first time I rode at SoulCycle, I was visiting friends in NYC. I had always been curious about the experience but left feeling, well, not much of anything. It wasn't until I moved back to Boston that SoulCycle started becoming such a huge part of my life. It's like the first time I went to SoulCycle I was the one who sought it out. The second time, however, it found me and that's what makes it so special.
Happiness is a choice. Ultimately, thoughts become things. Not only are you in charge of the types of thoughts you have but you also control the direction in which you want them to go in and whether or not they're worth materializing or dismissing. You need to be good to you before you touch anything else.
To me, Boston is home — where the water is dirty and the air is fresh.
I am a triplet and a really good flutist.
My first serious relationship failed after four-plus years of being together. I had my heart horribly broken. Sometimes I still think I'm overcoming that heartbreak but ultimately, I learned the importance of self-acceptance and self-love and I'm better for it.
Always listen to your mother. Mothers know best, mothers are always right.
No matter how old I am, I will always believe in second chances. Unfortunately, it's easy for people to make mistakes or rather, bad decisions, but a bad decision doesn't necessarily make a bad person and I think everyone deserves a chance to prove that fact. After all, you can't understand happiness without having felt sadness first, right?
If I could meet one notable person, alive or dead, I think it would be Chris Farley. Or Blake Lively. I think we would be friends.
My guilty pleasure is listening to RENT while doing laundry (I find it therapeutic) and pretending I'm going to go out on weekend nights but watching Pretty Little Liars and eating frozen gummy snacks (Scandinavian Swimmers from Trader Joe's, to be exact) in my bed instead… Can you believe I'm still single?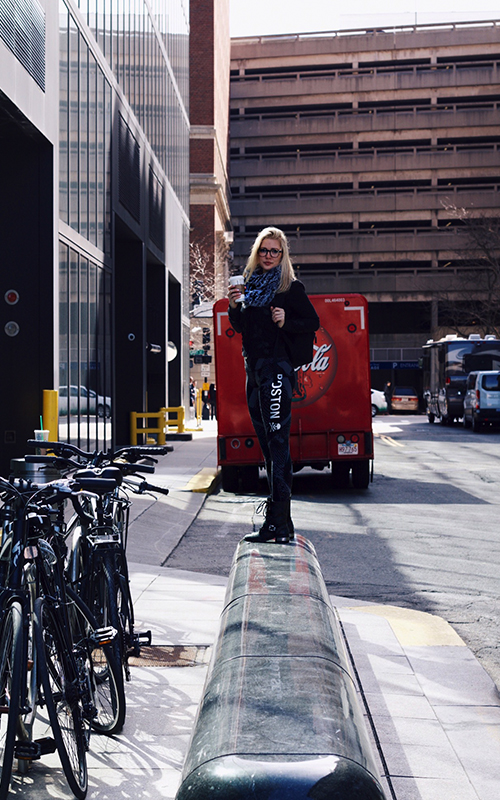 I've always wanted to travel to Southeast Asia (Thailand, Cambodia, Vietnam). I have dreams of waking up to elephants splashing around in water outside my window and never having to wear shoes again. I hate wearing shoes.
I don't believe in self-fulfilling prophecies or letting upbringings and or potentially traumatic experiences define you. Acknowledging and overcoming the obstacles life throws at us instead is what really matters. Still, though, we are not to be defined by these things. Like Master NYC SoulCycle instructor Janet Fitzgerald once said, we all have a past and we all have our own stories but the only story that matters is that of the future, the one we have yet to write. You can and you will make sure that yours is a beautiful one.
Speaking of stories, The Great Gatsby changed my life. It made me fall in love with literature and the power of words. It inspired me to major in English, and I have F. Scott Fitzgerald to thank for this. I love the novel so much that I've practically convinced myself that Jay Gatsby (as played by Robert Redford, of course) was a real man and that romantics like him are really out there somewhere. I also like to think that it's possible we, too, live in a world of great symbolism and that perhaps coincidences aren't really coincidences at all. I must say, though, I think that the most beautiful part about Jay Gatsby and Daisy Buchanan's love story is that it ended tragically. In some sense — ironically, of course — I feel that this is the very thing that makes their love so everlasting.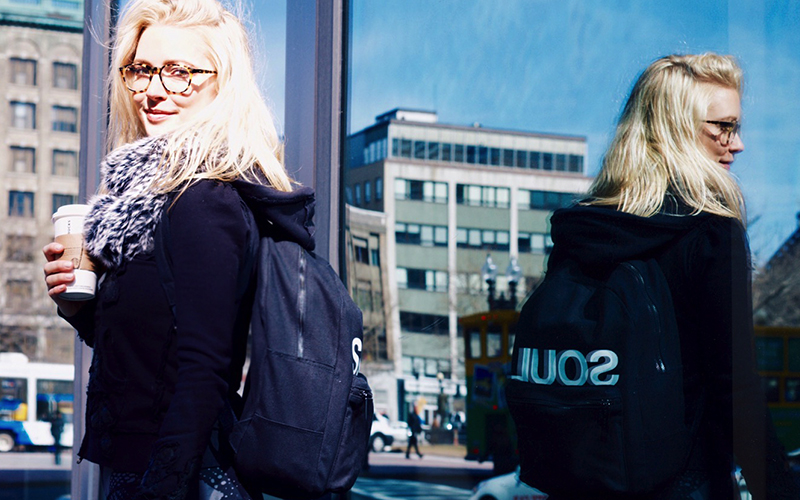 I have this canvas toiletries case that I've had for years now with a quote by Elise De Wolfe on the front of it. The quote reads, "I am going to make everything around me beautiful — that will be my life." While I've always known and understood what this quote/toiletries case of mine has said, it wasn't until just now (seriously, I just realized this looking at it right now) that I actually believe in it. As if reading this quote for the very first time, I feel at home in my own heart. I feel at home in my own skin and am totally inspired by all that is my life, as a result. This feeling, this confidence and courage to make my life as beautiful as it can be (even more beautiful than it is now) is exactly what SoulCycle has given me. Simply put, SoulCycle has transformed me from a glass half empty kind of girl to a very glass half full kind of girl and let me tell you, it feels damn good to finally see things this way. I recommend each and everyone of you get your eyes checked if you haven't taken the time to do so already.
You can learn more about Tory on Instagram @toryelizabethstone.
Questions or comments? Email blog@soul-cycle.com! Want to ride? To book a bike, grab a series HERE then book a bike!
MORE FROM SOUL