Nina Registers for Her Wedding!
June 9, 2015
Instructor NINA RUTSCH is getting married! Before her big day this fall, the bride-to-be let us tag along while she registered for wedding gifts. Take a peek at what she's wishing for!
My fiancé Chad and I are getting married on Sunday, September 27 in the North Fork of Long Island, where my family has a home in Southold. Last summer, we had an amazing afternoon at Corey Creek Vineyard (below), so the minute we discussed where we might have the wedding, we both cut each other off and said "Remember that day? Last summer? The Vineyard?" And that was it!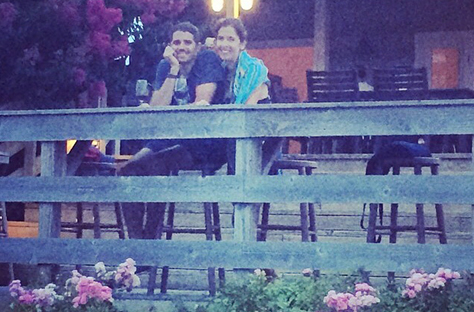 The venue is set, the caterer is set — and I got my dress at first glance at VeKa Bridal in Brooklyn. My sister lives around the corner and my mother always dreamed of me wearing the dress they had displayed in the window as a prop. That is not the one I chose... but I did choose it on my very first shopping trip! And I still kept every bridal salon appointment... because when else will you feel like a princess for a day?!
Chad and I live together and have combined our belongings together, but we are registering to tie everything together! Here's a look at what I chose at Michael C. Fina in NYC…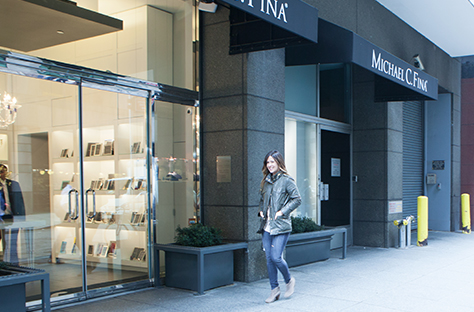 "I really didn't know what to expect when I reached Michael C. Fina," Nina admits. "But I've never met a shopping challenge that I couldn't meet!"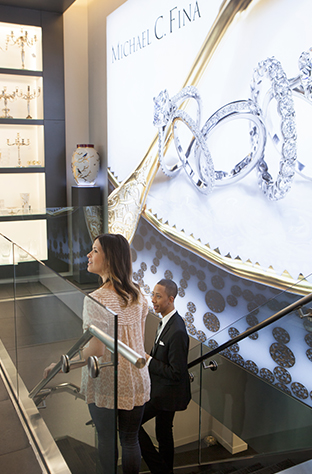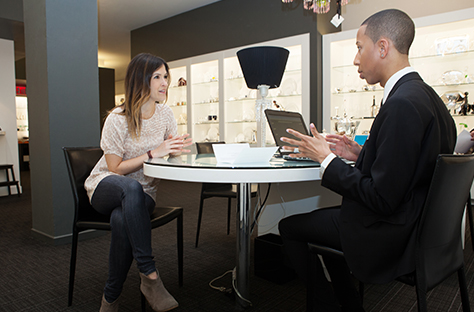 "The sales associates were so thorough and helpful and walked me through where to start," she says.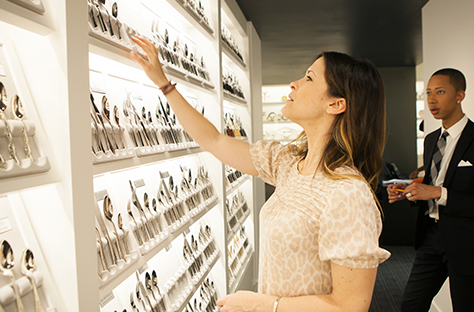 "I became nostalgic when I recognized my grandmother's china pattern. Although my family is artistic and bohemian, my grandparents were very formal," says Nina. She chose dinnerware from Rosenthal, footed bowls from Iittala and vases from Rosenthal and Simon Pearce.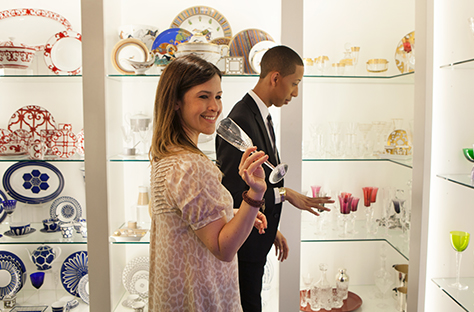 "I loved the Hermes collection. It was a mix of modern and classic and would mix and match well with our daily casual white dishes!" says Nina, who registered for a platter and salad bowls from the French designer.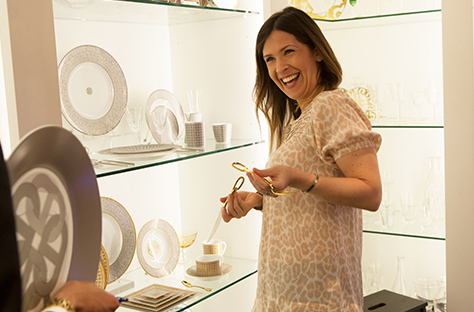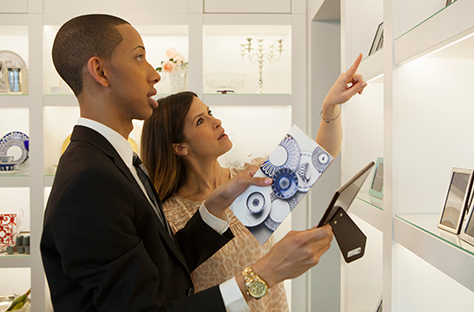 "The silver frames from Michael C. Fina Home Decor were always something I knew I would have. Chad and I love photography and I hope to have ever-changing photos on display," Nina says.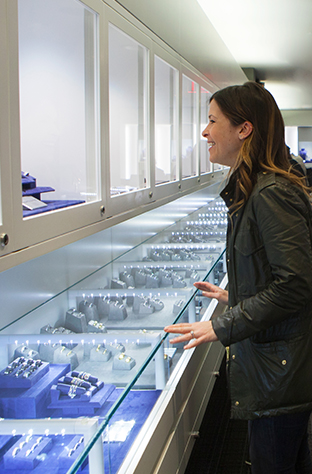 "No caption needed — these are bike cuff links!" she says.
Catch classes with the bride-to-be at SoulCycle Greenwich, SoulCycle West 27th Street, SoulCycle West 77th Street, SoulCycle East Hampton and SoulCycle Water Mill! Questions or comments? Email blog@soul-cycle.com!