Meet Stephanie Pearl's New Baby!
March 21, 2016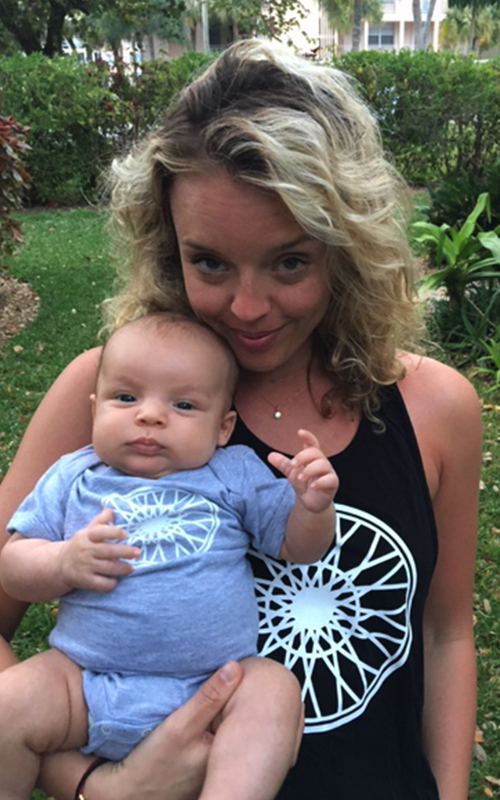 Congrats on your new little rockstar! Can we ask? How was the labor and delivery?
Incredible ... terrifying ... amazing ... exhausting! It's true how nothing can really prepare you for the intensity of labor and the awesome experience of bringing your baby into the world. Once things got going they moved pretty fast. I was out for dinner when I first started having contractions and by midnight we were in full-blown labor!
Wow, that was fast!
I did most of my laboring at home with my incredible doula and hubby, and by the time we got to the hospital, we were an hour away from the big event! The pain is massive, but you know why it's happening and what it's for and that mindset helped me stay focused and push through. I was able to work through each contraction knowing they were getting us a step closer to Eli's arrival! I definitely used the same focus, drive and power that I do to get through challenging moments in class, like a big push against resistance or sustaining a long run out of the saddle — the results make it worth it! I'm certain that being in shape and continuing to exercise throughout my pregnancy helped my labor in a big way! So if your doctor gives you the go ahead, keep it up!
What was your first thought when you saw Elijah?
It was more of a feeling. I was so overwhelmed and exhausted that there was not much thinking happening. It was part shock, part relief and mostly all-consuming love. I was so proud of the work it took to bring him here and beyond grateful it was over and that he was perfect and healthy. He laid on my chest for a good hour, maybe more, before they had him washed and changed. That was certainly a moment captured in time, when the rest of the world fell out of focus and I fell madly in love.
Love the name! How did you choose the name Elijah Sal?
Well, we liked the name Eli from day one and played with many different versions, middle names, etc. We weren't sure we wanted to go full Elijah or just Eli or what the middle name would be, something was just missing. A few days before he was born, I had an idea to name him after my grandmother, Sally, who passed away last year; she has always been a huge inspiration to me. Her beauty, intelligence, adventurous spirit and zest for life are all qualities I hope our little Elijah Sal will share.
How have the first few months been?
An emotional roller coaster! Those first few weeks of adjusting to the lack of sleep and the anxiety of becoming a new parent were definitely tough. I'd describe it as feeling like a blissed-out zombie! Happy and in love and terrified and exhausted and, of course, questioning and obsessing over every little move he made. I spent way too much time asking Google if whatever Eli happened to be doing that day was "normal." It definitely took a good six weeks to start feeling human again. Sleep has improved, confidence in our parenting skills continues to build and the more Eli and I get to know each other, the easier things get! Finally, getting back on the bike and moving, sweating and breathing has helped so much, both physically and mentally.
What's been the biggest surprise about becoming a mom?
I have been surprised at how grounded being with him makes me feel. That unconditional love, devotion and bond between us is without question. It feels so good to be 100 percent certain that you are doing what you are supposed to be doing — that's how I feel about being Eli's mom and it's pretty magical.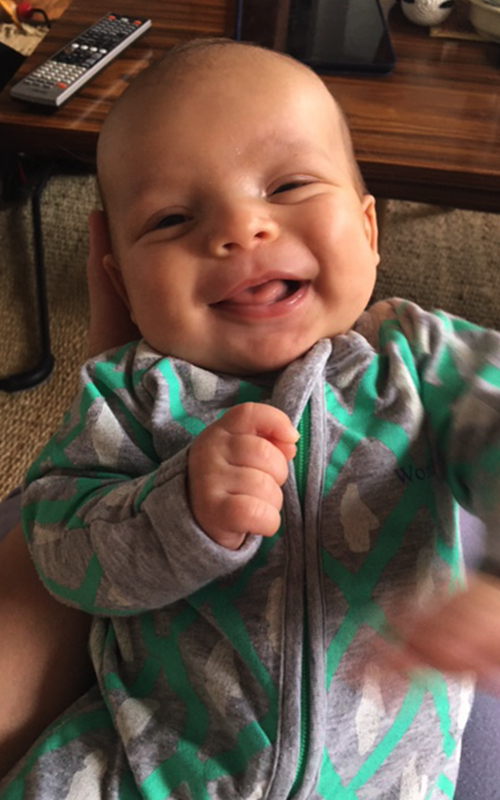 Are you getting any sleep?
Eli is a pretty good sleeper! Better than Mama for sure. He's clocking seven hour stretches at night with a quick snack, and then back to sleep for another few hours. I still wake up every few hours to take a peek at him... I miss him when he's sleeping!
Who does Elijah look like?
He's got a little bit of both of us, I think... though mostly people are saying he looks like me! Sorry, babe. What do you think?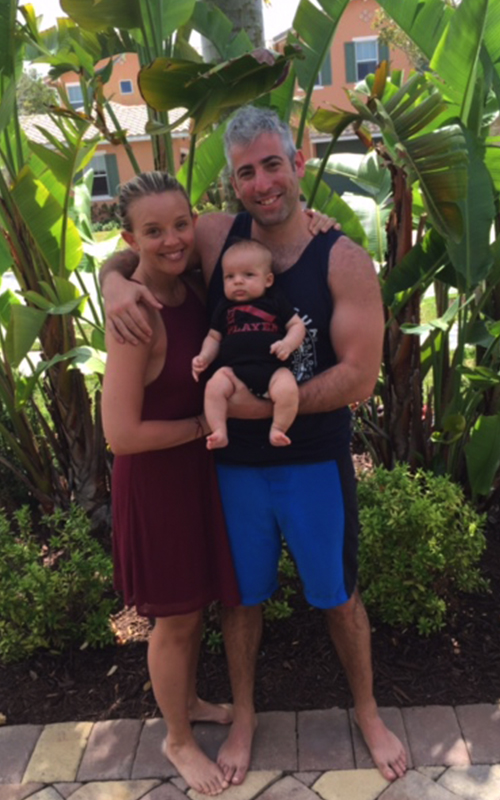 What can't you wait to do with Elijah?
We just took our first trip: Florida to visit Grandma and Grandpa. He was so wide-eyed and interested in his new surroundings. It made me so excited to travel with him and introduce him to the world! Just watching him take in the warm air and gaze at the palm trees made my heart explode with excitement about all there is to come!
When are you getting back on the bike? We miss you!
I've been riding since six weeks postpartum and I start teaching tomorrow! I've missed you! Come ride!
MORE FROM SOUL