Jill's Post-Baby Strategies
January 6, 2015
From delivering twins to leading the pack! Instructor and mom of three JILL VALENTE opens up about how she bounced back after having her babies — and what inspired her to start rocking the podium...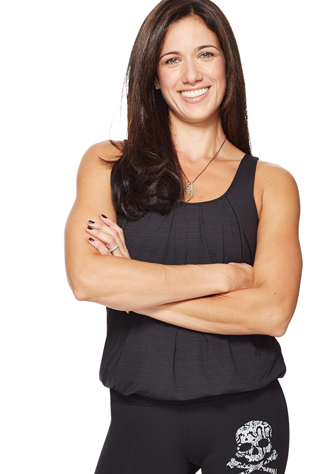 What is your best advice for bouncing back after having twins?
Be patient! For single pregnancies they say it takes nine months to put it on and nine months to take it off. That was definitely true after I gave birth to my daughter but after the twins it was double that. I wasn't really back to myself until they were both over 2 years old.
What was your exercise routine?
When the boys were born, they both weighed more than 6 pounds so by the end of my pregnancy I was carrying close to 13 pounds of baby. After their birth, I knew had to make some serious changes to my workouts. I started off doing kickboxing, Pilates and Zumba classes which helped take off the majority of the weight but my body still wasn't looking the way I wanted. I realized I had to step it up - enter SoulCycle. My first ride was in November 2013
What was it like?
Emotional. My first class was with Conor in Rye Brook and it brought me back to life. It was the first time I felt like myself after the boys were born. SoulCycle, combined with hot vinyasa yoga, truly got me back into my pre-pregnancy jeans. Having three children changes your body in ways that cannot be reconciled but at this point in my life I feel better about myself than I did even before having kids!
Did you change your eating, too?
I eat a lot cleaner now and I exercise pretty much every day. I am not a big fan of eliminating any food simply because I can't handle it (I love sandwiches and cookies!) so I really try to eat in moderation. I also always make sure I have enough to eat after working out. Primal Fuel is my go-to protein shake and my favorite post workout snack is a honeycrisp apple, a bag of almonds and a piece of cheese. Refueling properly after class will lead to making less dietary mistakes later.
What's your best tip for getting back on the bike after pregnancy?
Take it slow. I have had two C-sections and you are unable to exercise for six weeks after the surgery but even at that point you are definitely still feeling it. Rushing into anything too fast after childbirth or a Cesarean will just lead to setbacks down the road.
What made you decide to become a SOUL instructor?
After riding for a while I started to envision myself up on the podium. Then Mandy came up to me after class one day and said she thought I should audition. That was it!
Do you have a mantra that motivated you?
Surrender. Making the transition from one child to three was a huge adjustment especially since we were only planning on having two kids! Although I never imagined myself the mother of twins or even having more than two children, what I like the most about it is realizing you cannot control any of these things. I surrender to the madness of multiples. I surrender to the chaotic days we lead. I surrender to the notion that life does not go as planned. With that said, there is one place where I don't wave my white flag and that is at SoulCycle. In the studio I have the freedom to push myself farther, challenge myself more and strive for greatness.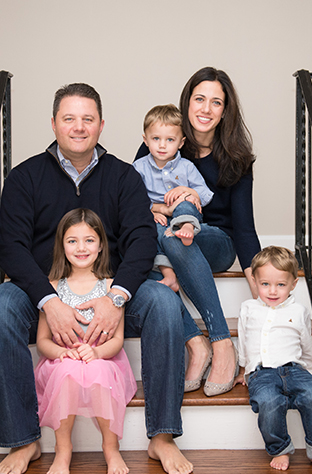 Any other advice?
Embrace your new body! Being a mother is an extraordinary gift and makes you a warrior in more ways than you can imagine. Perfection is never attainable and although some things will never go back to the way they were, in a lot of ways you feel more beautiful and sexier as a mom.
Catch classes with Jill at Soul Greenwich and Soul Rye Brook! Questions or comments? Email blog@soul-cycle.com!