Instructors Share Their Childhood Halloween Photos!
October 30, 2015
Guess who these cute trick-or-treaters are? Find out as we flash back and look at 46 instructors in their favorite childhood Halloween costumes…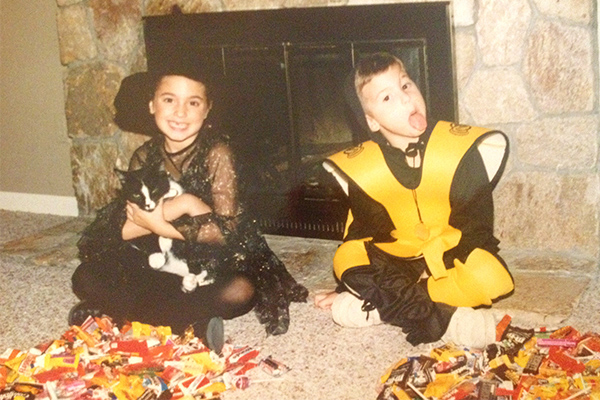 LISA and NICKY BOCCUZZI
As you can see from the piles of candy, we were hardcore trick-or-treaters.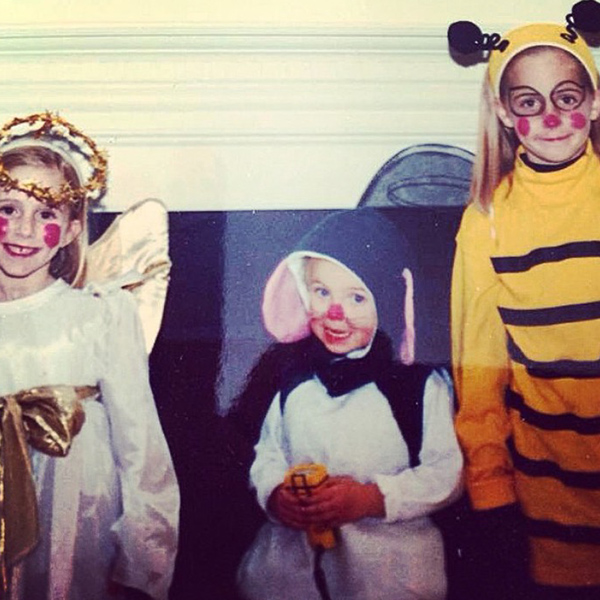 LINDSEY SIMCIK
This is quite possibly my most normal costume (inspired by my pet bee at the time); the year before I was the "Pillsbury Dough Boy!"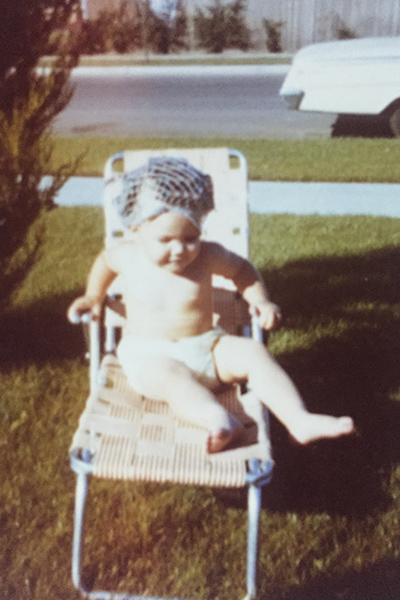 STACEY GRIFFITH
My costume was my Gramma's shower cap! 1969 impala in the background! I started tanning early! Baby oil not featured but was standing by ;)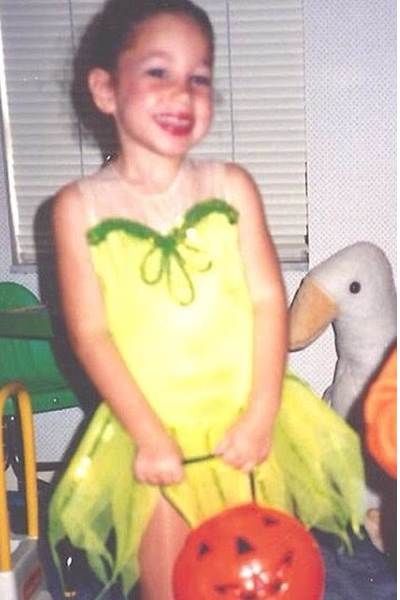 SYDNEY MILLER
Tinkerbell! I loved all of the Disney princesses and would use any excuse to wear a tutu.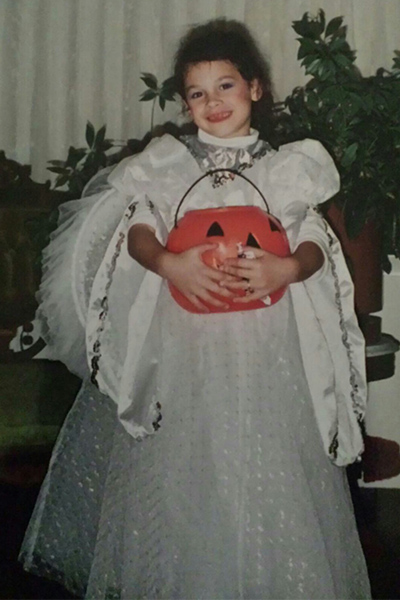 VICTORIA BROWN
I had everyone convinced I was an angel! That was the best tactic for getting more candy!
RYAN STEINMAN
Here's an embarrassing photo of me as a kid when I went as the Karate Kid (and my older brother Jeff of course had to go as Johnny the lead member of the Cobra Kai dojo)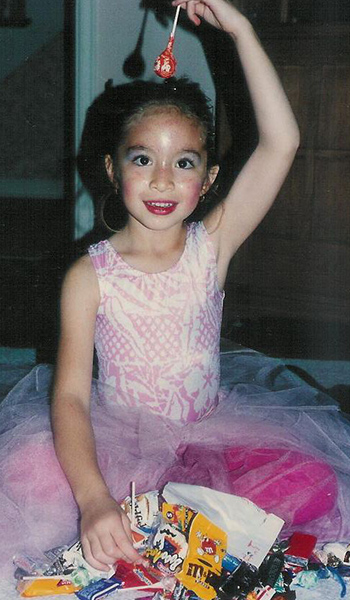 ROXIE JONES
Halloween!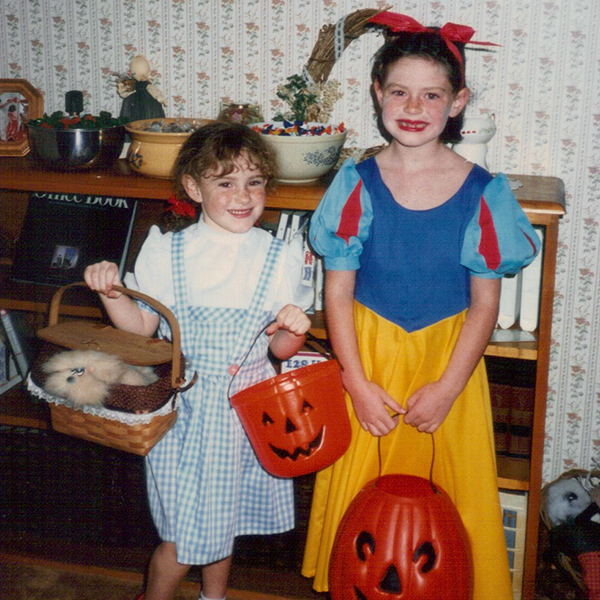 KIRSTEN KOPPE
A little Snow White action! Clearly, I insisted on applying the red lipstick myself.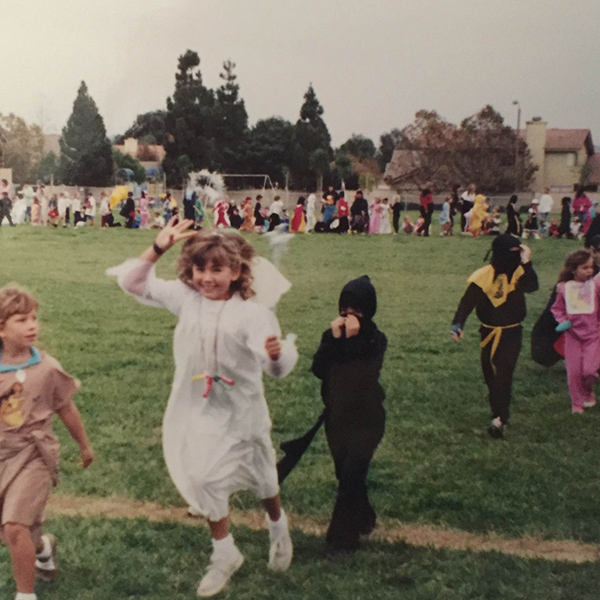 DANIELLE MCCLEEREY
The Angel costume: completely cliche. The lip smackers necklace: completely awesome.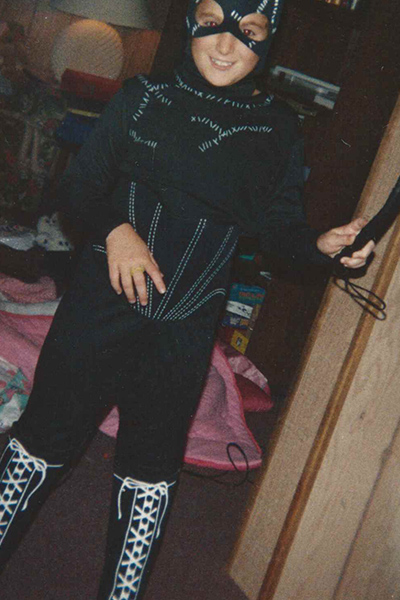 SAMARA VESPIA
Cat Woman, meowwwwwwwwwwww, shocker that I am an animal ... I always thought I was a superhero as a kid, and Cat Woman is such a saucy bad ass!
NINA RUTSCH
Halloween!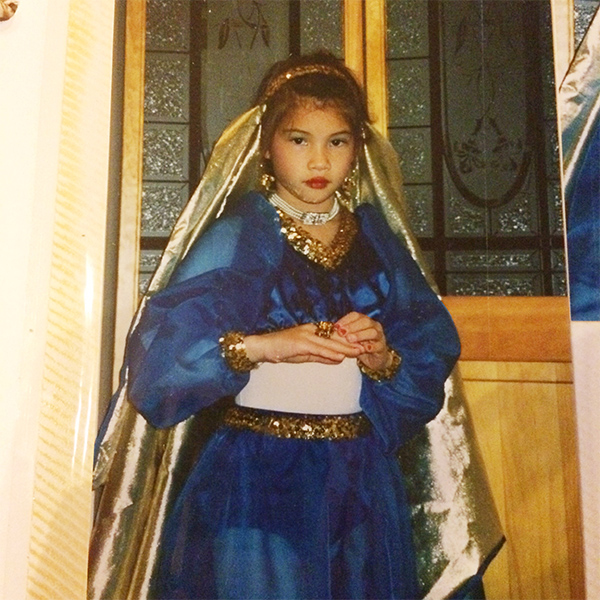 TIFF CHEN
I think this was second or third grade. I was obsessed with princess Jasmine. My mom handmade my Halloween costume!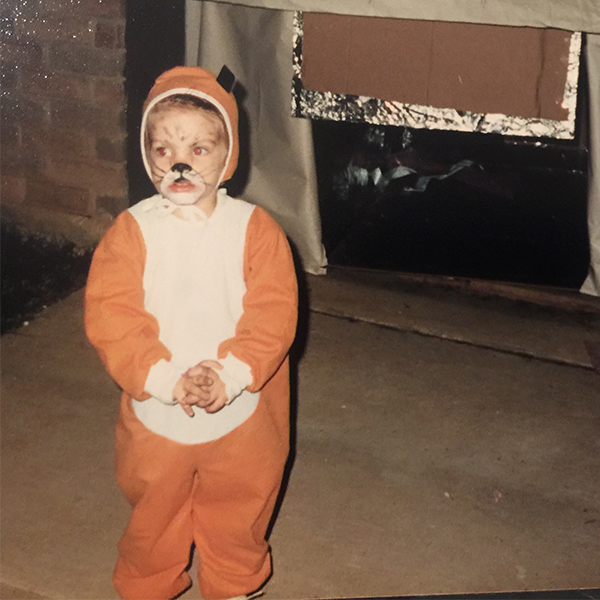 JOSHUA PELATZKY
Each year on my block, the parents would alternate whose garage would be made into a haunted house for us kids. Clearly I was working entry in our year.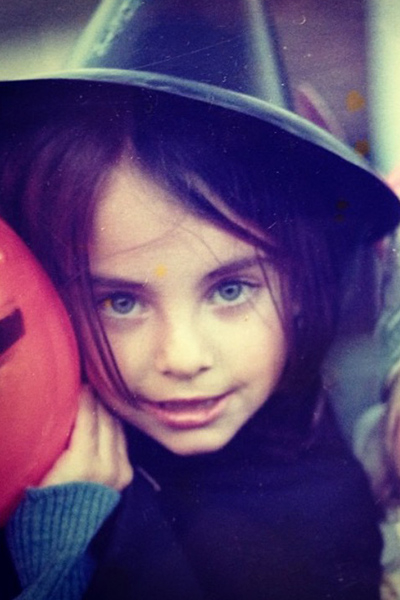 JULIE DERMER
I'm a 6 year-old witch in this picture. Always loved Halloween growing up on Long Island. The streets were packed with trick-or-treaters and being out after dark was so exciting and scary!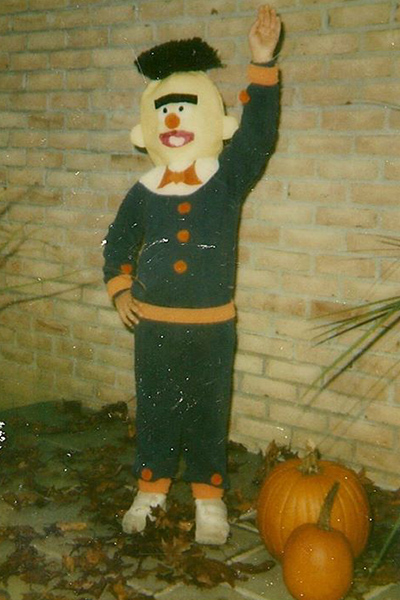 RICH MARTINO
My mother made this for me when I was in 2nd Grade and I remember not being able to see anything. Obviously I only cared that I couldn't see the candy I was getting while trick or treating.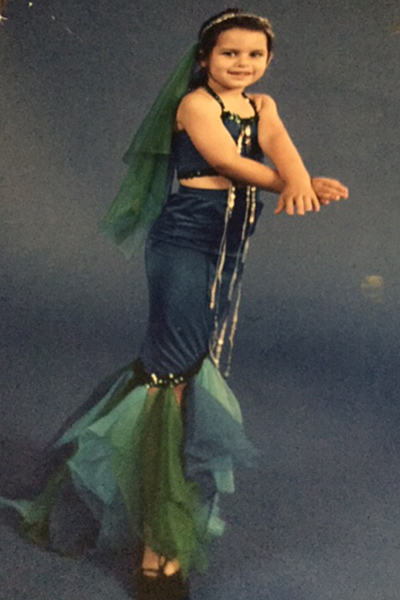 MADISON LARI
I loved dressing up as a mermaid so my awesome mom made me this amazing outfit for a dance recital… I wore this costume for a year straight.
MEGAN SPARKS
Here I am in a bunny costume at age 2 and a half. Clearly I couldn't even wait to get out of my costume to enjoy my candy! Some things never change ;)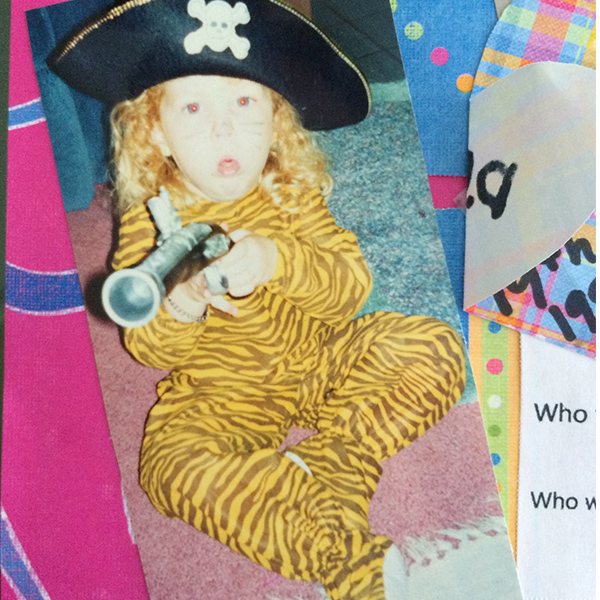 CASEY HIRSCH
The picture represents me as a pirate/ tiger? I don't know I have siblings so I am pretty sure my parents just put together some old costumes...I am the youngest = hand-me-downs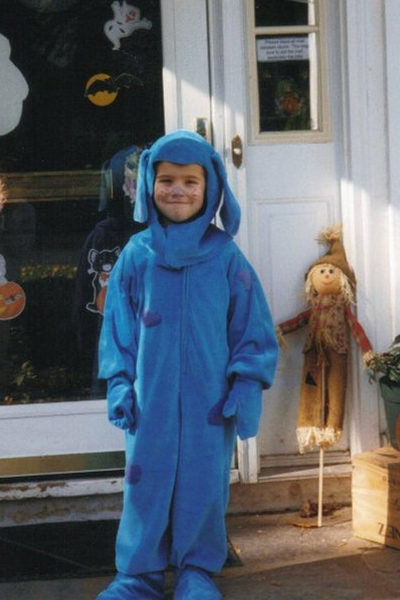 MICHAEL HENZE
When I was in kindergarten, I was obsessed with Blue's Clues. As you can tell by the picture, I was FEELING MYSELF in this look. My mom made it :)
ASHLEY ROE
This is a picture of my older sister Jenna and me. I was the one in the big pink bunny costume — Halloween trick-or-treat ready!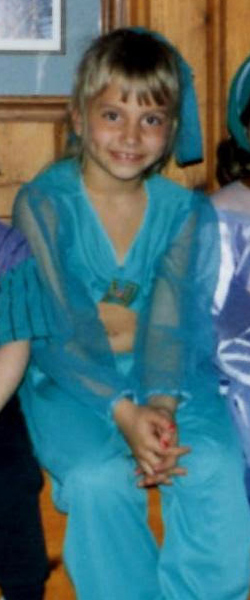 GUNNER
Dressed up as Princess Jasmine from Aladdin. I used to watch this movie every day with my younger brother and sister.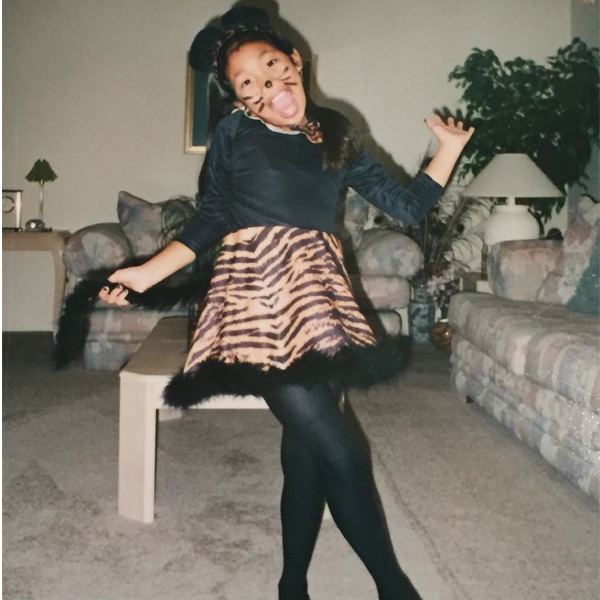 BEA DEL ROSARIO
This is actually a happier photo of me in my costume! There was a stretch of years when I would ALWAYS be sick on Halloween. Thankfully, that no longer happens and I plan to continue to lead healthy Halloweens! I love this fun holiday.
GRACE RAO
I wanted to be a big bad boy lion!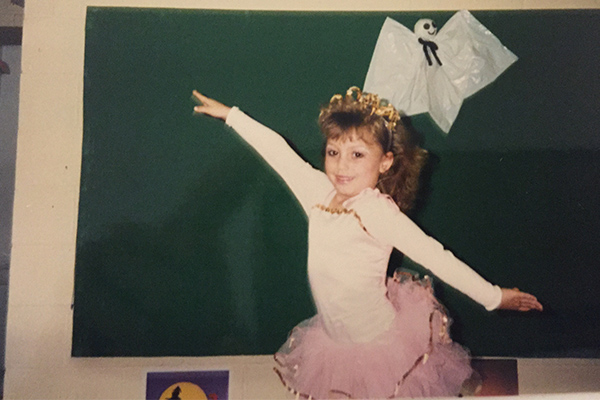 HEATHER ANDERSON
I loved to dance so one year I went as a ballerina.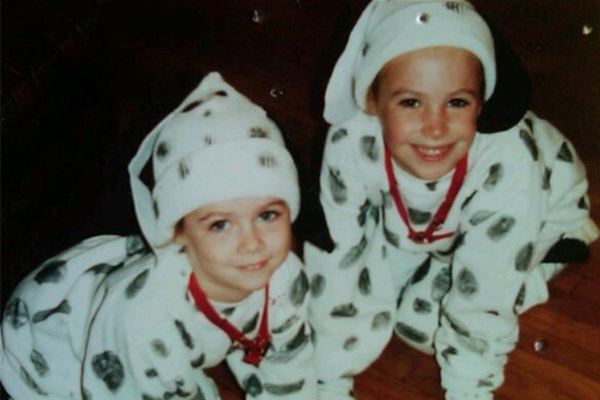 KELLY SHEERINS
This is me (on the right) and my sister. We were really loving 101 Dalmatians at the time....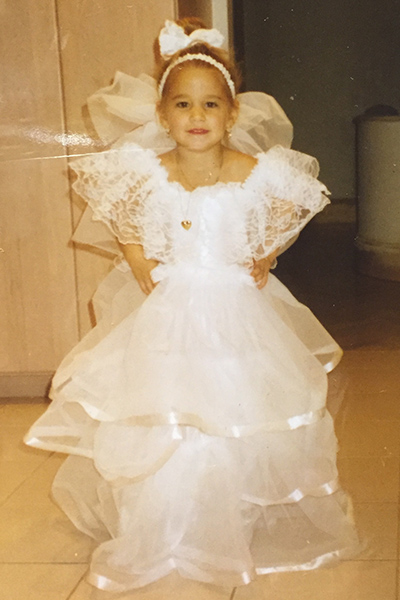 SAMANTHA JADE
Here I am on Halloween!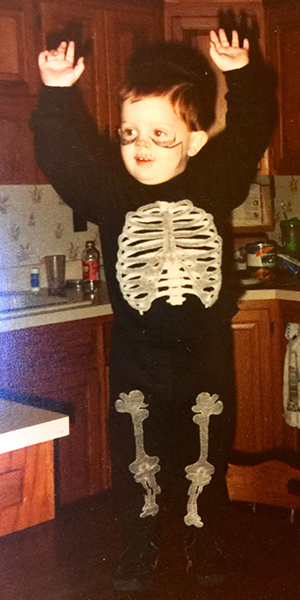 NOAH GOULDSMITH
My mom dug this one out of the vault. I was probably about 5 or 6. I had/have the best parents!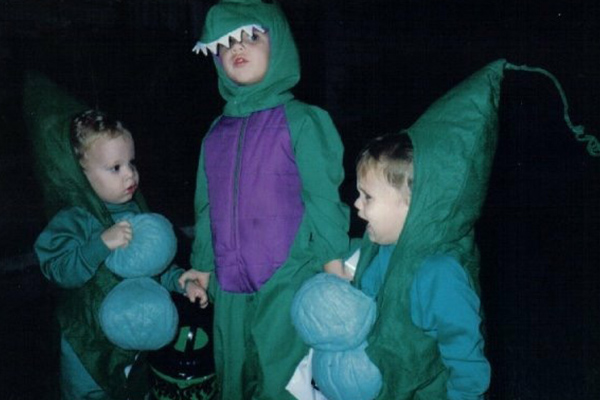 JAMES JARROTT
I mean, look at the cuteness (I'm on the left and twin bro on the right… now you'll understand the costume). PEAS IN A POD.
PAIGE HOWELL
I was Tinkerbell. Rocking the topknot for over a decade :)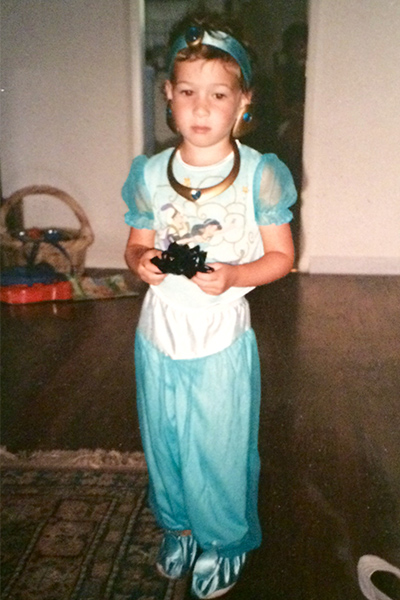 SARAH HEALY
The funny thing is that my princess costumes were not just worn on Halloween. I had every Disney princess and it didn't matter when or where, you better believe I was dressing to impress!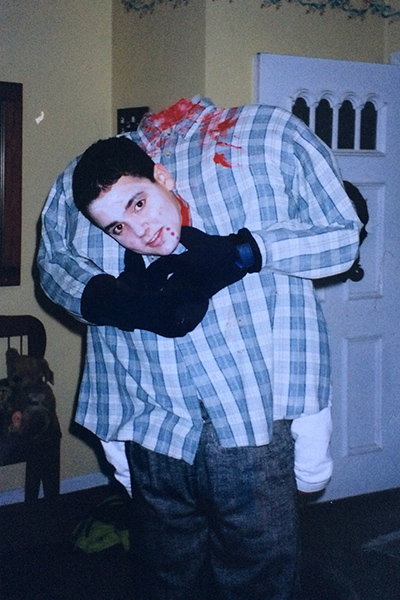 NICHOLAS WAGNER
My dad and I made this the Halloween of my freshman year of high school in '01.
JAMIE GLASSMAN
This is when I was 3, dressed up as a clown!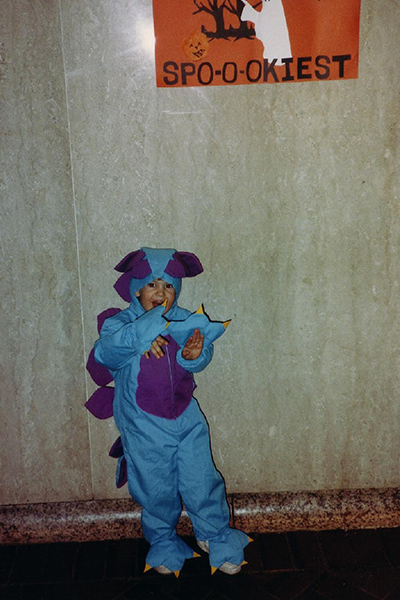 BRENT LOCEY
First Halloween I ever remember. Rocking the classic "Where the Wild Things Are" swag.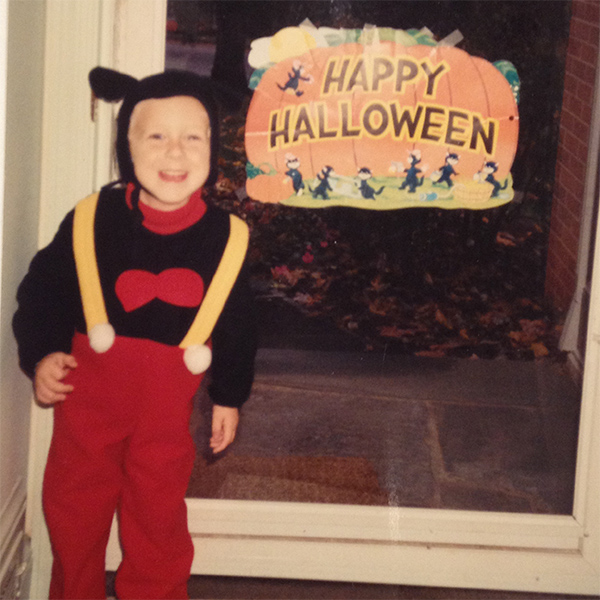 TAYLOR SHANK
I was Mickey Mouse, and so stoked I had ears. I wouldn't take it off for two whole weeks after Halloween ended.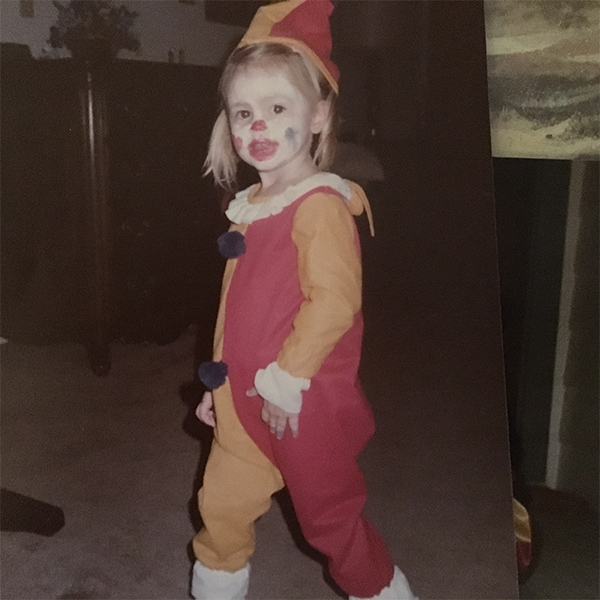 BEVIN PRINCE
Makeup has clearly never really been my thing.
CASI REALI
"Clearly... I was overly excited about being a flapper. The more sparkles the better. It was all about the drama!"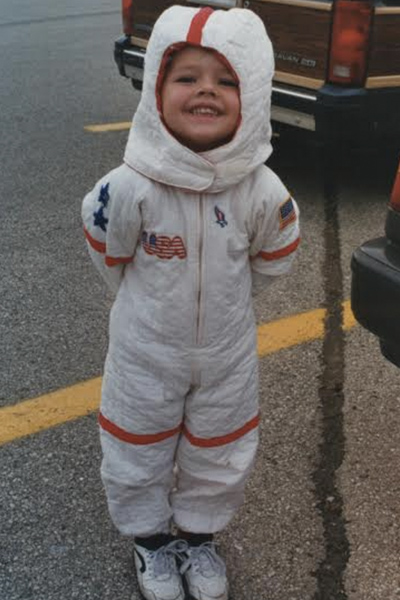 DREW BEREZOWITZ
This is me dressed as an astronaut when I was 4 years old. Literally the most comfortable costume ever. Napped so hard at preschool that day.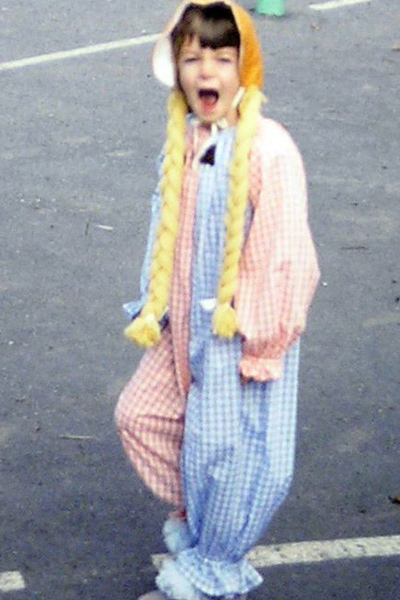 STEPH STOKES
I seriously have no idea what I was supposed to be!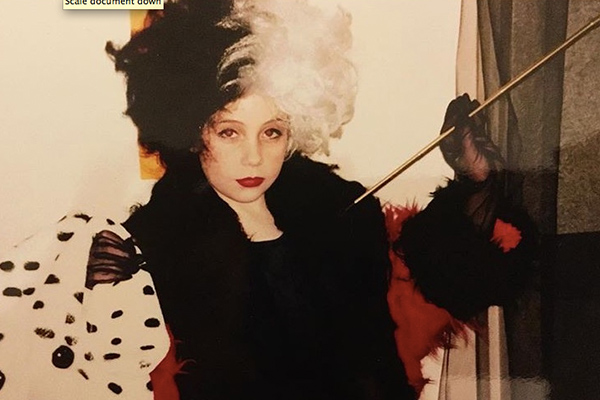 RACHEL GOLDMAN
Cruella De Vil. Age seven. Costume handcrafted by mom.
LEAH LIFE
First year I chose my own costume and I wiped this face paint off within five minutes!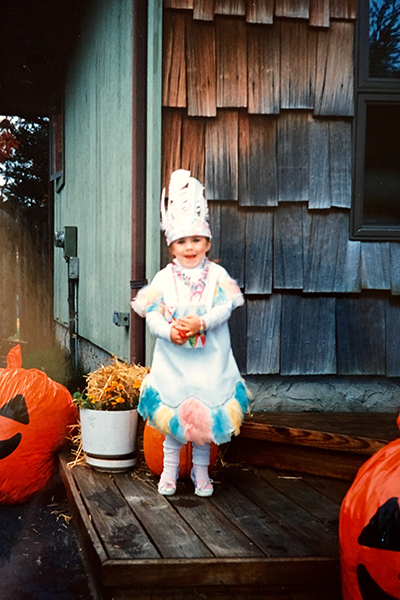 JUSTINE SCHWARTZ
My mother made this costume for me. I always will remember this day!
ANGELA GUSMAN
I pieced this nurse costume together myself at age 4.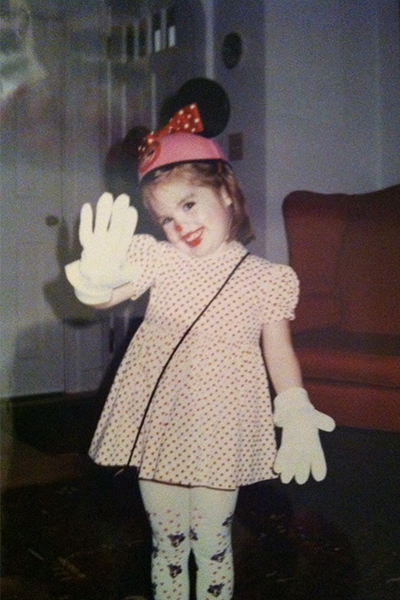 MEGAN KELLY
I think I was probably about 4 years old… I was definitely most pumped about wearing Minnie Mouse gloves!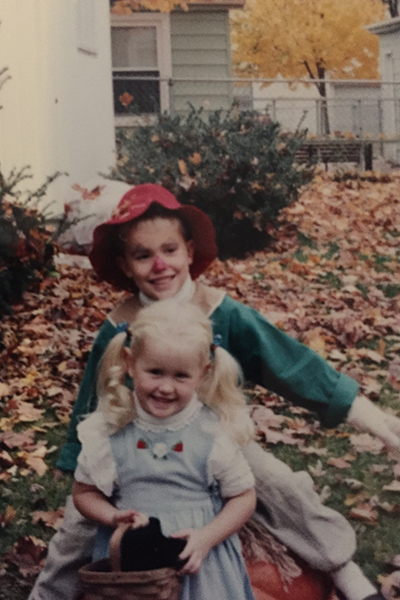 ANNA GAGIE
Me and my brother as Dorothy and the scarecrow.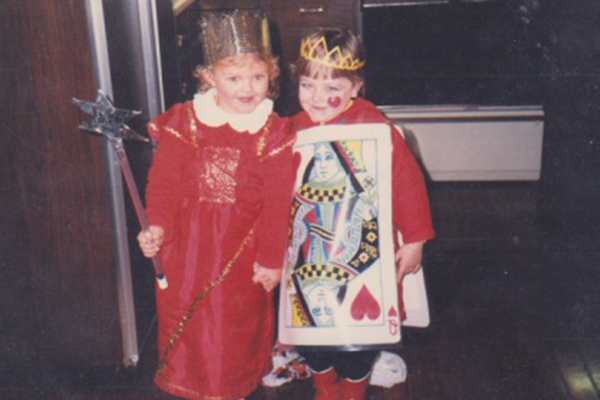 STEPHANIE PEARL
We both went as the queen of hearts...mine made by mom.
Happy Halloween, SoulCyclists! To booook a bike, click HERE, grab a series and come rock out. Questions or comments? Email blog@soul-cycle.com!
MORE FROM SOUL