Inside Rich Martino's Engagement
May 12, 2016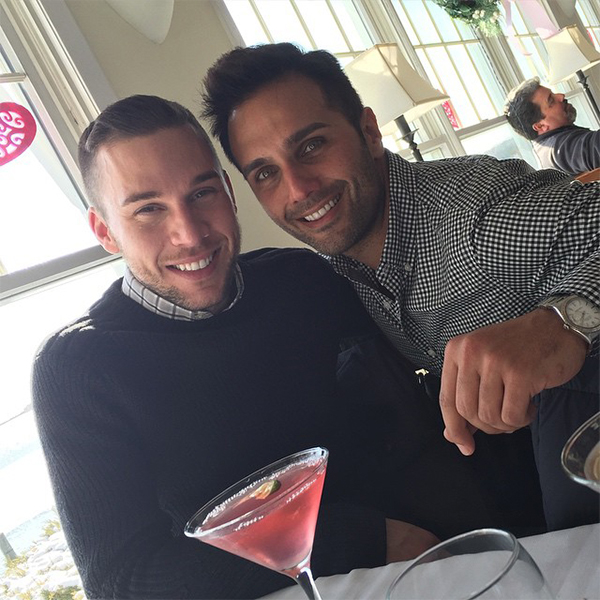 Congratulations on the engagement! Tell us about the proposal.
Thank you so much! Rob and I had discussed getting engaged a few weeks before. I needed to slyly find out what (if any) symbol of engagement he wanted. In all the time I've known him, I've never seen him wear any jewelry.
That must have been a complication.
It was at first, but the conversation continued, and we actually had planned out exactly what our engagement, and wedding band combo will look like. So, basically I was in charge of getting the engagement rings, and he would be in charge of the wedding rings.
What a great compromise!
Exactly! So off to the jeweler I went. A very close friend of mine recommended a jeweler on Long Island. He and I got along well, and once we finalized the rings, we got to talking. He started telling me about his kids and how his son Jordan had just proposed to his girlfriend. After showing me his entire photo library of that son, he started to tell me all about his other son. His lead in was, "He is a SoulCycle transformation." What are the odds, right? I couldn't remember if I'd told him that I was an instructor or not, but long story short Jordan rides with me two to three times per week.
What a small world!
Yes! But I digress. So now I have the rings – he knows it's coming and I need to be creative. After researching restaurants in NYC that we haven't already been to that serve prime rib (sidebar: he would eat prime rib for breakfast, lunch and dinner if he could!) I made a reservation at Smith & Wollensky. He knew it was coming, so I needed to catch him off-guard.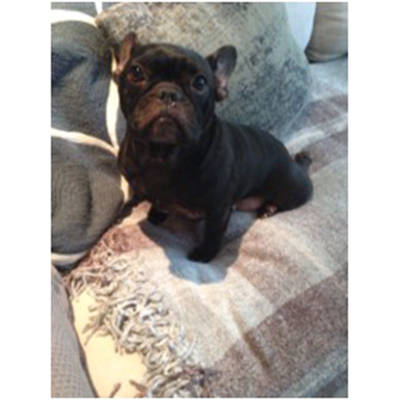 So how did you manage it?
He got home from work, I told him we were going out for prime rib, but the dogs (we have three) needed to be walked first. Of course he was annoyed that I hadn't already walked them, but little did he know… I had. The rings were clipped onto little Nugget's leash. As soon as he noticed – he started laughing. He stood back up and I put my hand out. So I guess I tricked him into proposing? Regardless, he said yes!
That's beautiful! Let's back up. How did you two meet?
We met on Tinder. It was a Saturday night that seemed too cold to go out. I swiped whatever the "I think you're cute" direction was and I think we started chatting fairly quickly. I took a leap of faith and asked him if he was spontaneous enough to meet up for a drink, and we did. I think we sat for two or three hours, and then decided we'd plan a proper date. That was the last time I opened Tinder.
And how long have you been together?
We've been together for a year and a half.
Does Rob tap it back in your classes, or do you guys ride at SOUL together?
Rob does take my class… sometimes. He prefers the back corner, in the dark, and thinks I can't see him back there. He makes the cutest faces during a jogging pushup. It's like 80 percent breathing and 20 percent concentrating so hard on the beat and it looks like a little fish. He'll kill me when he reads this. As far as riding together, we've ridden together a bunch. More while I was in training, but occasionally he'll take class with me.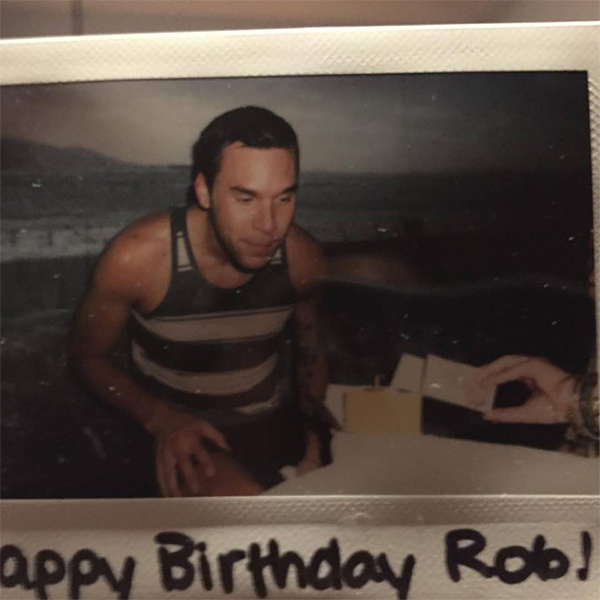 That's so fun! Do what is your favorite memory of both of you?
There are so many! I definitely think Rob meeting my family wins. We had been dating a month, and my father and I were planning a surprise milestone birthday for my mother. Clearly I wanted him to come, but that's a lot, and if you know my family, that's REALLY a lot. He agreed, even after being warned and warned. Fast forward to the big surprise, he was — as overused as this word is — LITERALLY in every single picture even down to the initial surprise shot. He became part of the family relatively quickly. We also took and posted (I know, right?) our first picture together that day!
Any wedding plans yet?
So far we have decided to get married next spring out east. I imagine this summer we will check out some venues. We want it to be somewhat non-traditional, and indoor/outdoor near the water. Other than that, we've got some ideas of who will officiate and who our "people" will be, but we've got a lot of planning ahead of us.
Anything else you'd like to add?
I remember when I was in training, every night I'd read my notes before I fell asleep. We didn't live together back then, but when we'd have sleepovers, I'd get through my notes relatively quickly so I wasn't studying all night. He'd tease me about it and we'd relax and go to sleep. One morning, I opened by little notebook to take some notes and found this note: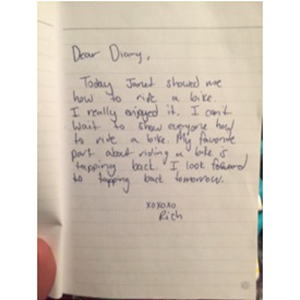 If I wasn't in love already, I think I fell in love with him at that very moment. So very, very adorable.
Catch classes with RICH at SoulCycle East 54th Street
! Questions or comments? Email blog@soul-cycle.com! Want to ride? Grab a series
HERE
and book a bike!
MORE FROM SOUL