Inside Molli's Lake Tahoe Wedding
August 17, 2015
A month after tying the knot, instructor MOLLI SULLIVAN shares her wedding photos and gives us all the details on her big day — including how instructor MK HURLBUTT officiated the ceremony!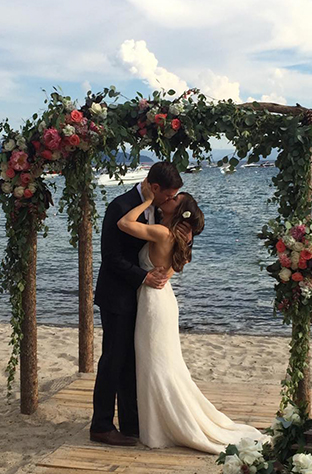 Congrats on your wedding! Tell us all about it!
We're still filled with so much joy from the wedding — where to start?!
The beginning?
Just before sunset on a Lake Tahoe shore, I walked down a wooden path built by my father, stood under an arch built by my now-husband and, surrounded by 150 of our family members and friends, Chris and I celebrated our commitment to a lifetime of unconditional love, adventure, support, encouragement and partnership. It was truly the most incredible and special day!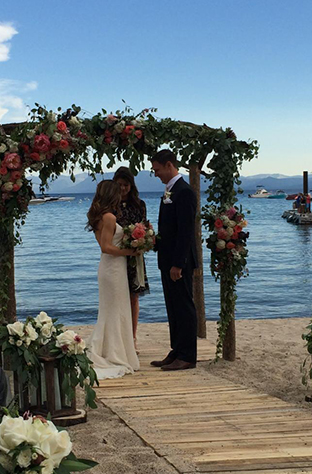 Amazing. How did you two meet?
The short version: Chris and I met at a business dinner he was hosting at Betony in Manhattan in the summer of 2013 — and I actually tried everything I could to get out of going to that dinner!
How come?
Before SoulCycle, I worked in the tech industry, and I was flying in from San Francisco to New York for work events. I just wanted to get to our company apartment and relax to be refreshed for the week! However, my boss's flight didn't arrive in time to make the dinner, so he asked me to go in his place. After a full day in-flight, I landed, threw on some heels and headed to the restaurant! Obviously, I'm now very glad my boss couldn't make it that night. If you want to read a more detailed version — about our story and my SoulCycle journey! — it's on my
blog
.
When was the proposal?
We got engaged last August, right before I started my training program for SoulCycle! Chris loves surprising me, and for our proposal he went all out.
What did he do?
We knew we wanted to spend our lives together, so someone was going to have to move. I was packing up my San Francisco apartment to move to NYC, and thought he was going to the Hamptons with friends. He went so far as to have his friends post on Facebook about how much they were looking forward to seeing him at the beach over the weekend. He had my attention totally diverted!
And…
For my final day in SF, I was spending time with my sister and cousin at a spa, followed by a girls' dinner. On the way to dinner, the sun was setting and we decided to pull over to watch and snap photos. We pulled over near Point Bonita Lighthouse and started walking down a trail. At the bottom of the trail, Chris was there — bouquets from my favorite flower shop were everywhere, along with mason jars and candles. We watched the sunset, talked about how incredible our connection is, and then he got down on one knee, and....well, you know the ending! ;)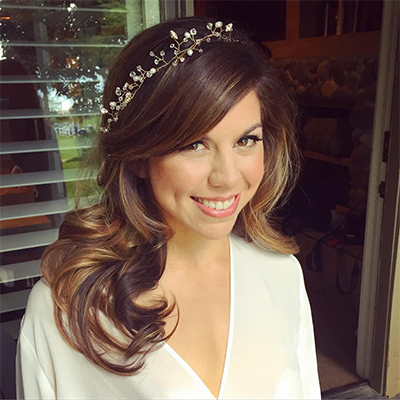 Awww... how long did it take to plan the wedding?
It came together really fast — about three months! We didn't intend to do plan it that quickly, but between my career change, and another cross country move back to San Francisco for SoulCycle (YAY!!!) we didn't have a ton of extra time on our hands.
Did you plan it together?
Chris and I love working together — especially planning parties! — so that was the easy part. We had a fantastic onsite event coordinator from The Hyatt at Incline Village (where we were married) and between my family who lives in the area as well as Chris' siblings, everyone chipped in to make it happen. It was truly a family affair.
Was that how you had envisioned the wedding?
I actually had NO idea what I wanted in a wedding — initially Chris and I talked about getting married in one of our parents' backyards! Our first date was a hike on Mt. Tam, so our only real requirement was that we wanted to do it outdoors! We also love to cook, so we wanted it to be a meal people enjoyed.
So it was a dream wedding…
Overall, I would definitely say it was a "dream wedding" — yes, the scenery was breathtaking, the details gorgeous, the meal delicious — but the "dream" is really because of the relationship Chris and I have. True partnership, adventure and love is the real dream, and we feel very fortunate to have that.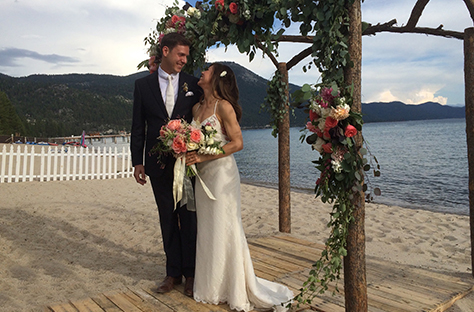 What was your favorite moment?
It's so difficult to choose, but I loved our ceremony! It was personal, meaningful and full of love!
Details, please!
Chris and I didn't have a traditional wedding party, but we did have our family participate, specifically we had both sets of parents offer their blessings and advice on "The Elements for a Lasting, Loving Marriage," and our siblings sang one of our favorite songs, Songbird by Fleetwood Mac. (Little known fact about me: I love my dance jams, but Fleetwood is my ALL TIME favorite band and Chris got me tickets to see them live on my birthday at Madison Square Garden last year!)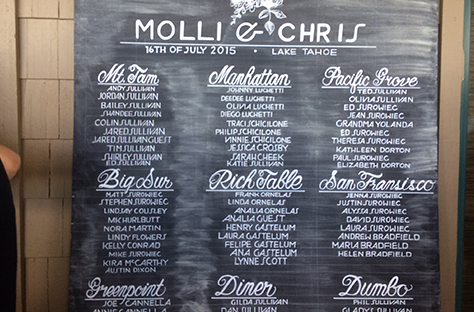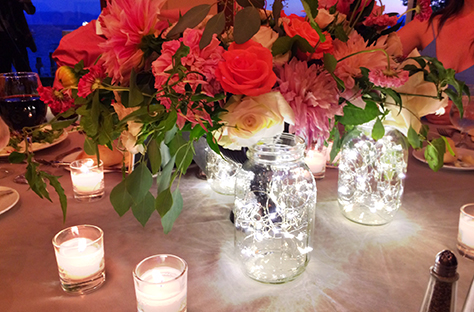 Did you turn to Fleetwood Mac for your first dance song, too?
No, our first dance song was "I Love You So Bad" by LANY! When Chris and I first started dating we were doing long distance, so we used to create playlists together on Spotify and send each other songs. This particular song Chris sent me — we really loved the lyric, "Our Disco Ball is Our Kitchen Light" because we LOVE to cook and create in the kitchen together!
Did you both do anything special to prepare for the big day?
YES — lots of extra resistance on the bike! Okay, but really we rode together a lot before the wedding. Not because we were trying to prepare to look a certain way, but exercising together is a really wonderful way for couples to support and encourage each other to feel their best, all while having fun!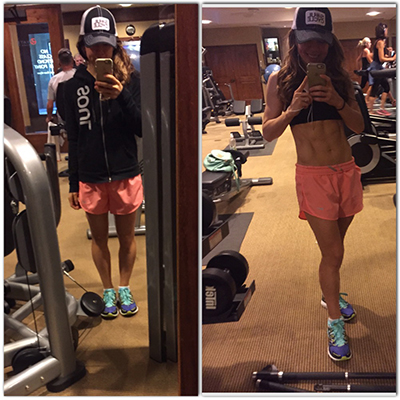 And we know that a very special person married you...
Yes! We had a VERY special person marry us — one of my BFFs and my SoulCycle Partner in Crime, the absolutely wonderful MK Hurlbutt!
Amazing.
MK and I were in training together last year, and we immediately had the most awesome connection. Of course, she and Chris got to know each other as well, and she really had a #FrontRow seat (see what I did there?!) view of our relationship through training and Chris and I moving to San Francisco. It meant so much to us to have someone marry us who understood our relationship and was a special part of our lives. I can't think of a more perfect person to have performed our ceremony and we'll treasure that day forever. Important note: Since we asked MK to marry us, she had to become a registered minister — my father now lovingly refers to her as "The Rev."
How about a honeymoon?
Honeymoon is happening next year! The wine country in Argentina and the Italian coast!
Questions or comments? Email blog@soul-cycle.com!
MORE FROM SOUL