Inside Kelly Sheerins' Wedding Day
October 8, 2015
Two weeks after saying "I do," instructor KELLY SHEERINS shares her wedding photos and gives us all the details on her big day, from her first dance song to a surprise post-ceremony performance…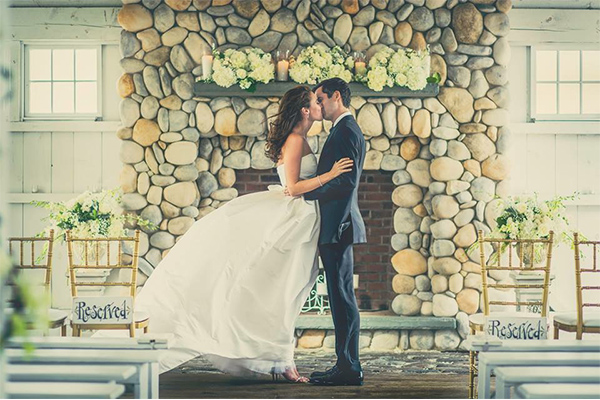 Congrats on your wedding! Tell us all about it!
Greg and I got married Saturday, September 26, 2015 in Long Beach Island, New Jersey. LBI is a place my family and I have been going to since I was a baby so it meant so much to me to be able to get married there. The ocean has always been the place where I feel the most relaxed and Greg and I have had some of our most memorable moments by the water.
How long did it take to plan?
We took our time planning. We got engaged in January 2014, only a few weeks after I first started teaching at SoulCycle!
Did you always dream about that day?
To be honest, no. For a long time I actually had no interest in getting married. I had some ideas of what I thought marriage was or would be like that did not interest me. I felt that it could possibly hold me back from being independent and pursuing my goals; however, I have been with Greg for almost 10 years and not only has he never held me back but he's always pushed me to take greater risks than I would have on my own. I began to realize that every person, every relationship and every marriage is unique. I couldn't imagine my life without Greg and that is why we wanted to get married. It became a dream wedding without having dreamed about it my whole life.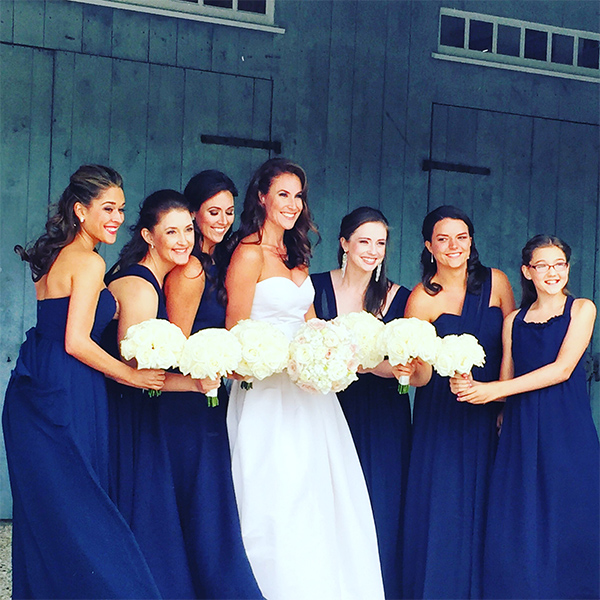 How many people attended?
We had about 120 guests.
Favorite moment?
Oh there were too many to narrow down to one. Our first look. My mom walking me down the aisle. My sister giving a toast that made me ugly cry. BUT if I had to choose, Greg had one of my best friends choreograph a routine to Justin Timberlake's song "Mirrors." After 10 years of never seeing Greg do anything besides a step touch, he busted out full choreography alongside my sister (who danced for 15 years) and all friends of mine that are professional dancers. I think I am still shocked about that one.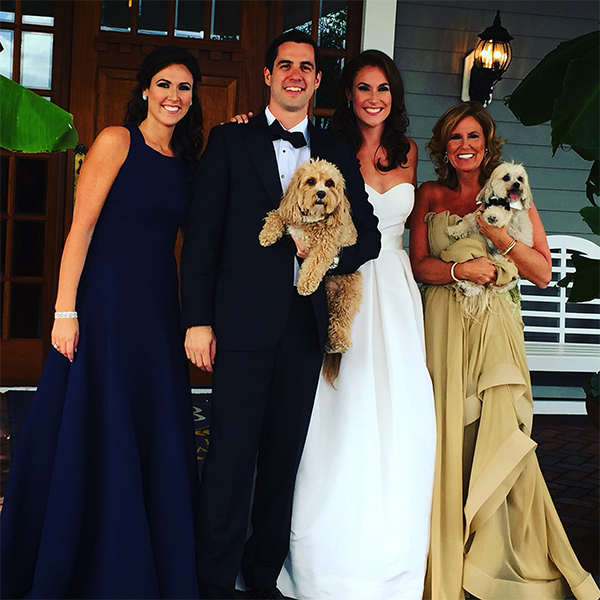 First dance song?
Stand by Me by Ben E. King with a little twist — we sent the band Tracy Chapman's cover that she performed on the David Letterman show. The band did an amazing job.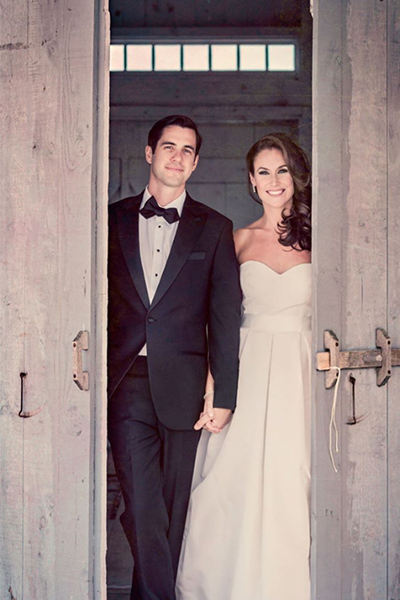 Who married you?
Our neighbor who lives down the hall from us: Nancy. She has become a wonderful friend and we were so grateful to have someone who knew both of us.
How did you two meet?
We actually went to the same high school. We had a bunch of mutual friends and one summer while we were home from college we began to hang out. We bonded over music - which is ironic considering music and playlists has become such a huge part of my (and therefore Greg's) lives!
What about the proposal?
Greg proposed to me when we were on vacation in Grand Cayman.
Honeymoon?
Italy! Florence and Positano — absolutely incredible.
Anything you want to add?
A little shout out to Greg for always being my rock and also becoming such a kick ass Soul rider! I like to brag… he rides in the front row now!
Photos by Andy Todes. Questions or comments? Email blog@soul-cycle.com!
MORE FROM SOUL