How SoulCycle Inspired Me to Give Back: Tameka Breaux's Story
December 17, 2015
"Once you begin to believe that you are indeed great, great things will indeed happen," says TAMEKA BREAUX, whose breakthrough on the bike inspired her to give back to others. She shares her Soul Story…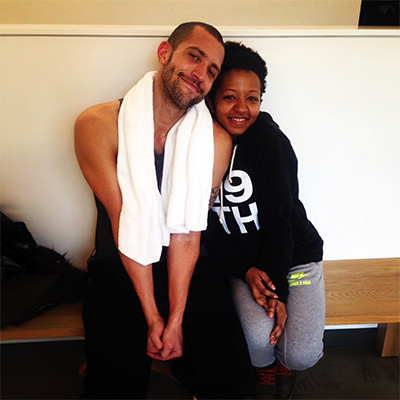 I never anticipated the impact that SoulCycle would have on my life when I walked into a studio nearly three years ago. It was love at first sight. Now the love continues and through it all I have become a new soul.
I use SoulCycle to tap into my creative and spiritual existence, which is a side of myself that I did not know I possessed until I began to fully immerse my entire being into each class. For me, it is an outward expression of my higher self. The beauty and love I feel inside, is what I express on the bike.
Closing my eyes, imagining that I am the only person in the room; I quiet my mind and my body releases into a movement meditation. I radiate at my highest potential and truly enjoy the pleasure of the moment, even when I am doing a long sprint or taking my third class of the day. I find we get very caught up in our heads, with our minds going on with unnecessary chatter and distractions. SoulCycle is my time to worry about nothing and leave all my distractions at the door. I reach a moment of clarity and set the intention to ride as if it will be my last.
Imagine, for all of us SoulCycle lovers, if someone said to you this is your last ride. I am certain we would all ride free and without a care. This, I try to do teach and every time.
SoulCycle is that small window of opportunity I have in my day to be my most expressive, artistic self. I love the art of expression on the bike; riding an energy wave of high frequency vibrations. Instructors Marvin and Parker are my spirit animals, a reflection of myself that I see in them. They have taught me how to be an explosive, creative force in and outside of the class. Every class with them is like a performance of art. Throughout all the changes I have undergone on this journey, the one constant is the love and appreciation I have for them. They play a huge role in inspiring me to push myself further than I could have ever imagined. When you have extraordinary instructors like these and their energy resonates with yours, you forget that you are working out and it becomes a dance of the soul.
I absolutely love being a SOUL rider. I love being with the people, leading the room with heart and soul and sharing my energy with others. I have met so many special individuals in these studios. We go through our day passing people, unaware, but at SoulCycle I love connecting with others. Many of us here share a common theme: We all love SoulCycle!
As I began to grow stronger and more confident, it soon spilled out into my career as a registered nurse at Memorial Sloan Kettering Cancer Center. I took a courageous leap of faith and took some time away from the profession earlier this year. I knew I was in search of a bigger meaning in life and the only way to find it was to do something that scared me. Always do something that scares you; it will lead you to where you need to be, even if you don't have a clue how it will all come together.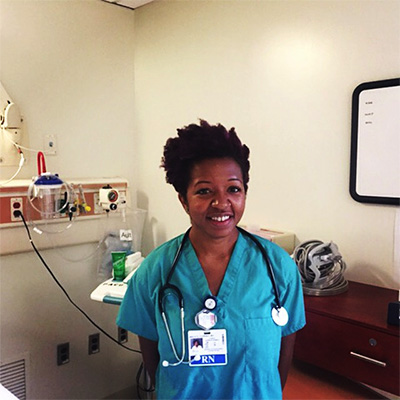 During this time, I traveled on a medical mission trip to Guayaquil, Ecuador with The Global Smile Foundation. The foundation consists of medical teams that travel to various countries to perform cleft surgeries. To see the gratitude in the eyes of these children and their families was unlike anything I had ever experienced.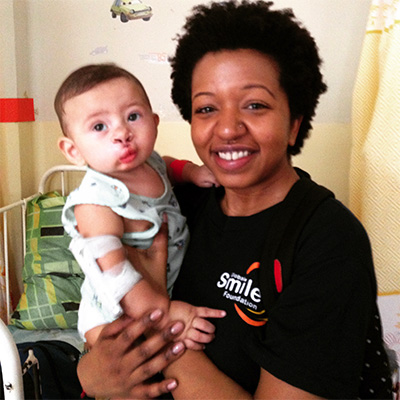 Giving a child a new sense of self and courage by way of correcting a facial deformity is truly remarkable. I saw how much I had to be thankful for and I was so grateful for the opportunity to help. It gave me a sense of purpose and showed me how I could provide real healing in this world. I now had the freedom from a rigid 12-hour nursing workday schedule to explore deeper aspects within myself. I developed a deeper sense of empathy for my patients.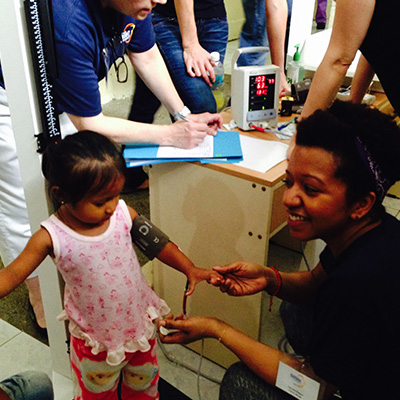 The wheels in my head started to turn and I realized that my purpose was to get out here and help change the world. One thing I have learned this year is that if you can change yourself, you are in fact changing the world. I feel my purpose is to inspire others to achieve greatness within, promote positive energy and love to all. Together we can be better to each other and overall better human beings in this chaotic world.
I am very grateful for SoulCycle. I'm thankful that it came into my life when it did. I'm thankful that it has brought all these wonderful souls and life-changing experiences into my life. I never thought I could be who I am now, a confident and strong woman, creative, living life with purpose and hoping to inspire others. Once you begin to believe that you are indeed great, great things will indeed happen. Life can be so majestic if we will all believe in our greatest good. Nothing can hold us back but the thoughts we have about ourselves.
Questions or comments? Email blog@soul-cycle.com! Want to ride at SOUL? Click HERE and book a bike!
MORE FROM SOUL