How SoulCycle Helped My Marathon Training: Megan Armstrong's Story
January 13, 2016
"SoulCycle has turned me not just into a stronger runner, but a well-rounded athlete," says DC rockstar MEGAN ARMSTRONG, who shares how tapping it back is a key part of her marathon training…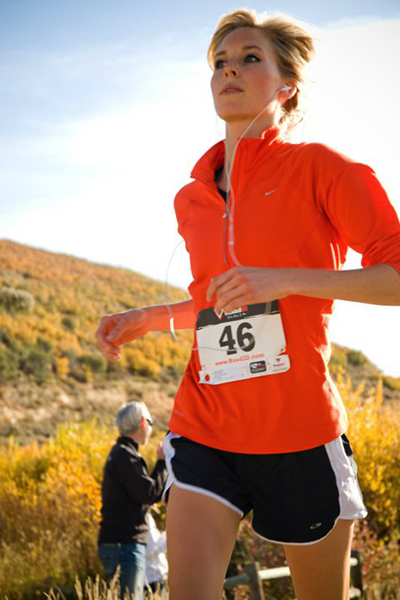 What first brought you to SoulCycle?
I've always been a fitness enthusiast and someone that loves trying different classes or workouts. I had been living in New York City for about a year when my colleague at work told me about her love affair with Danny. I had been indoor cycling for a number of years since college, but was excited to finally try a class. Bike 33 in UNSQ - I was ready to try to "Kool-Aid."
What was your first ride like?
It was a bit of an overwhelming experience (whose first class isn't?) with the fast-paced pedaling and synchronized tap backs. Everyone else made it look so easy! After about 10 minutes, I got into the groove and focused on my form. Suddenly, he asked us to "drop the beat on the left foot," and I had no idea what had just happened. Weren't we just riding on the right? I observed the pace of the riders around me and tried to do the best I could to stay on the beat. It was a euphoric rush I couldn't describe and after 45 minutes flew by, I wanted more.
What kept you coming back?
There is something indescribable about the contagious energy and community aspect of each ride. I love the feeling of coming out of class with a healthier and happier mindset.
And now you ride in DC…
Yes, when I moved from New York down to DC in June 2014, I anxiously awaited for the opening of SoulCycle on M Street in August. I started tapping it back with Garrett the first day. Whatever day I have had, mood I am in, SoulCycle is my time to escape and just let go. The moments when I feel like my legs can't pedal anymore, I am surrounded by a room of riders and an instructor that inspire me to push my limits and channel my inner strength.
How has SOUL impacted you?
I ride every class with an intention. Whatever type of day I've had at work, or things swirling in my life, I take 45 minutes, and clear everything away. I just ride. SoulCycle has turned me not just into a stronger runner, but a well-rounded athlete. I am so grateful for the community, instructors, staff, and other riders that inspire me every time I walk through the studio doors.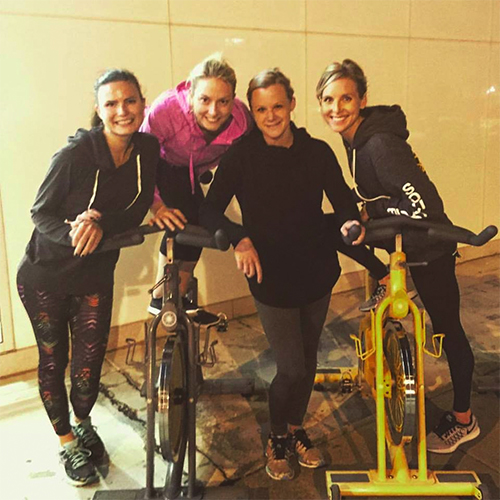 And you're a marathoner. How has SOUL supported your training?
I didn't want to risk any injury and planned my rides strategically with my training runs. The intensity of the workout SoulCycle is the perfect mix and offered me sure-fire way to enhance my running performance. I was substituting a high-impact run with a low-impact workout, giving my joints a break from the ware and tear on the pavement. I also found that when I was spinning, I was strengthening different (and weaker) muscles in my body that gave me better muscular balance.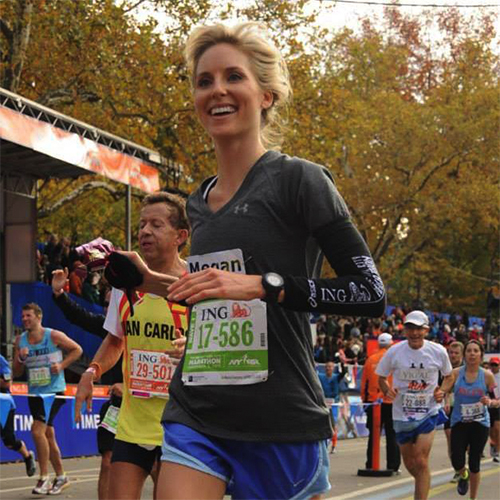 You ran the Chicago Marathon and the Marine Corps Marathon within weeks last fall. What was that like?
When I originally signed up for both marathons in early spring, I mentally thought "no problem!" I didn't want to limit myself to just one race this fall. Chicago had always been on my bucket list and the Marine Corps Marathon start and finish line is in my backyard. It's hard not to feel the energy and excitement leading up to the city's marathon. I had quite a few people say "you're crazy" or "why would you want to do that to yourself?" I knew that if I trained my body properly and maintained the right mindset, it would allow me to go full-steam ahead.
How did it go?
I was gunning for a PR in Chicago and my goal for the Marine Corps was just to have fun. With only two weeks between the races, I really didn't have extra time to recover. While I should have been resting, my focus, instead, was extra yoga and riding at SoulCycle. I ran Chicago with a new PR of 3:12 and finished the Marine Corps in 3:25 two weeks later.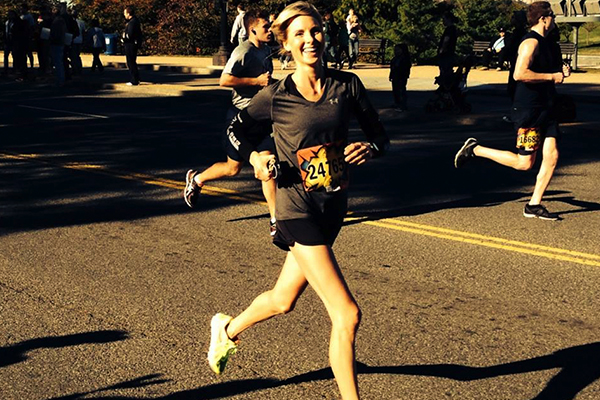 What did it feel like?
It felt amazing to cross the second finish line, but I have to admit, two back to back races is not for the faint of heart. The last six miles of the second race were challenging; it was a relief to cross the finish line. I took a few weeks off after the second marathon, but jumped right back onto a bike a few days later in DC. It's hard for me to sit still!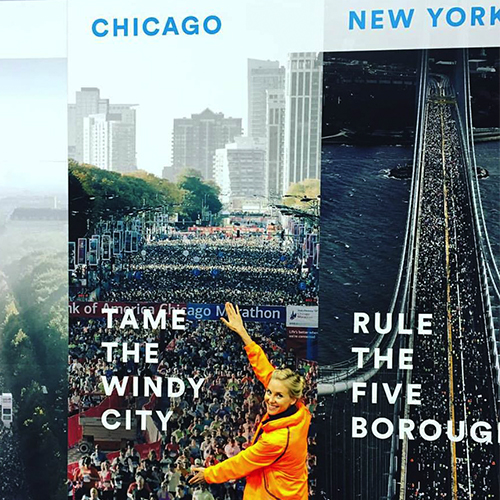 What's next?
While I may have dialed down my long runs, I am still running five to six times a week and riding with Garrett in DC. This months I started training for my first Boston Marathon in April and I'm already looking forward to a strong 2016.
Do you have a Soul Story to share? Email blog@soul-cycle.com! Want to ride? To book a bike, grab a series HERE then book a bike!
MORE FROM SOUL