How Parker Radcliffe Creates His Playlists
March 21, 2016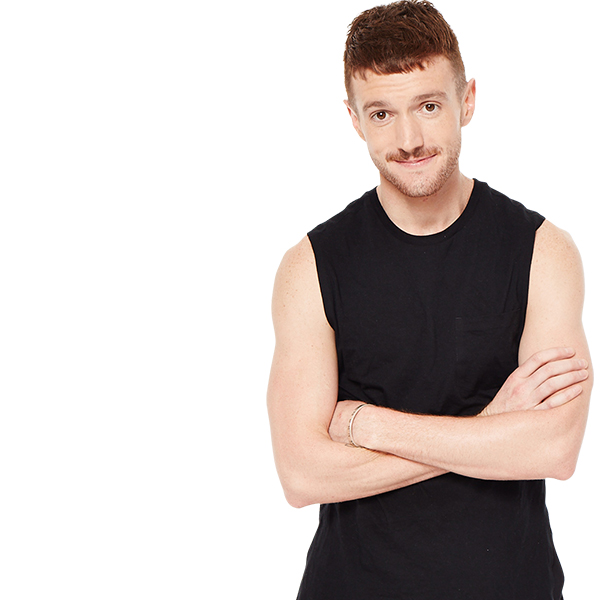 Where do you find inspiration for leading your classes?
My main inspiration for class comes through daily meditation. I have found that it is the only way to truly connect to my own energy. I'll create a set list based on how I feel — choosing music that matches it and letting that build into how I INTEND to feel after the workout is done.
How do you find the music that matches that intention?
I find my music inspiration from my daily life. I am constantly Shazam-ing commercials and satellite radio. I'm not into blog hunting to play the newest track anymore. I have been watching more music documentaries and studying artists of the past. I like to mix genres and love finding ways to mix classic hits with the newest releases.
What kind of music do you gravitate toward?
Lately I've been motivated by hip-hop. The latest Kendrick Lamar and Kanye West albums have been on repeat for me the past few weeks! I'm very big into horoscopes and both of these artists are Geminis like me. I truly feel like I understand where the lyrics and musical ideas are coming from and that allows me to FEEL it in a real way. Their art is reaching me in the exact way and I want to reach my audience.
So how do you put a playlist together for class.
I approach making my playlist first by considering any songs that I feel like I HAVE to play that day. Sometimes I do a rough organization of the ride that I intend to deliver and then choose the music and other times it is reversed. After learning how to mix (DJ) at Scratch Academy last year, I have just continued to refine my craft by mixing each and of my class set lists.
What do you think editing your playlists into one continuous thread adds for the riders?
I think that the experience feels more like being out at a party. You no longer think about how many songs have gone by or how many are coming up because they're mixing together in a way that allows you to enjoy the transitions in between. I feel that by creating that constant flow, the brain is able to relax and let go into the moment even more.
Definitely! And it's so important to be able to let go and just be present on the bike. When did you start mixing your set lists?
This started with me just setting a goal to mix my Soul Survivor classes each week for the year and quickly turned into me mixing all of them. Once I felt the difference, I couldn't go back. There is something about sitting down and being forced to listen to your class as you record it that allows you to play with pacing and energy more than you can by just sticking songs together. I can predict where the energy might drop and mix in something new or change the pace in order to adequately transition the situation to where it needs to go.
Do you ever create your own remixes?
Yes, I have been creating my own remixes and plan on uploading them to SoundCloud in the near future.
How does music influence you on and off the bike?
Music makes me feel understood and at peace. It gives me jolts of confidence throughout the day. If a song resonates with me, I will pick it apart until I discover all the reasons why it has me feeling the way it does.
What is your song of the moment?
"Fade" by Kanye West.
Last but not least… what is your favorite streaming service?
Spotify — you can find a #ParkerParty playlist actually! A rider started it a couple of years ago and will upload new songs they heard in class periodically.
Catch classes with Parker at SoulCycle West Village, SoHo and NoHo
! Questions or comments? Email blog@soul-cycle.com! Want to ride? Grab a series
HERE
and book a bike!
MORE FROM SOUL