How Instructor Moms Get It All Done
March 6, 2014
Juggling work, family and everything else can feel impossible, so we asked three efficiency experts — instructors with toddlers! — for tips on how they balance all the busy-ness. LAUREN JOHNSON, ERIKA SHANNON and KIANE VON MUEFFLING share their strategies...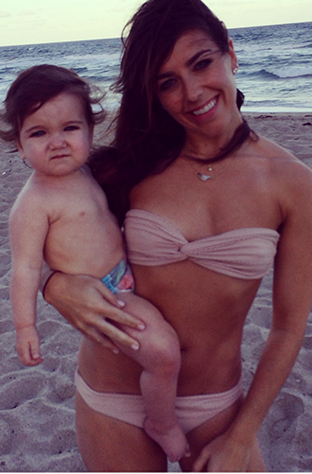 Lauren Johnson with daughter Hazel
Be Ultra Organized
"Organization as a working mom with two kids is now a prerequisite. Without it, madness ensues and hence the unnecessary drama that goes with it." — Kiane
Sleep When You Can
"Days with a 15 month-old are long, so I rest when the baby naps (which usually means 'music-ing' for me!)" — Lauren
Keep Work and Family Time Separate
"Multitasking is overrated. My husband gets up with Anna at 6 a.m. so I can get up and make my playlists for the day's classes without the very adorable distraction that is my daughter. Then when I'm done, I can be fully present to play with her, and I feel ready for my work day ahead." — Erika
Choose Satisfying Work
"I realize this is probably not easy for many working moms, but it really helps to LOVE what you do! It would be so much harder to leave Hazel to go to work if I wasn't OBSESSED with being a SC instructor!" — Lauren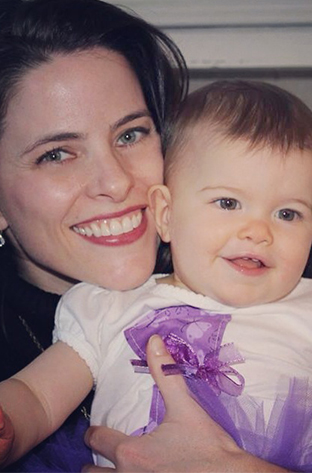 Erika Shannon with daughter Anna
Build in Extra Minutes
"When transitioning from workplace to home or vice versa, give yourself an extra half hour so you don't feel rushed in your commute! I also need that time to either amp up or come down from teaching, and get into mommy mode." — Erika
Make Time for Mummy
"This is critical. My objective is to make this 30 minutes a day. You've got to stop and smell the flowers. I meditate, grab an extra Soul class or just zone out with some good TV. Without it, I feel like I am just chasing my tail." — Kiane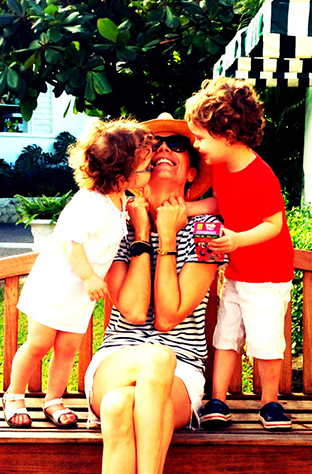 Kiane von Mueffling and her kids
Be Present
"This is important, whether home or at work. And make sure you have enough family time built into your week. It's very easy for work to take over!" — Erika
Catch Lauren's class in Scarsdale, Kiane's class at E83rd and Erika's class at W77 and Short Hills! Questions or comments? Email blog@soul-cycle.com!