How Forbidding Foods Can Backfire
January 29, 2016
When it comes to eating healthy, making peace with your temptations might actually be the secret to staying on track.....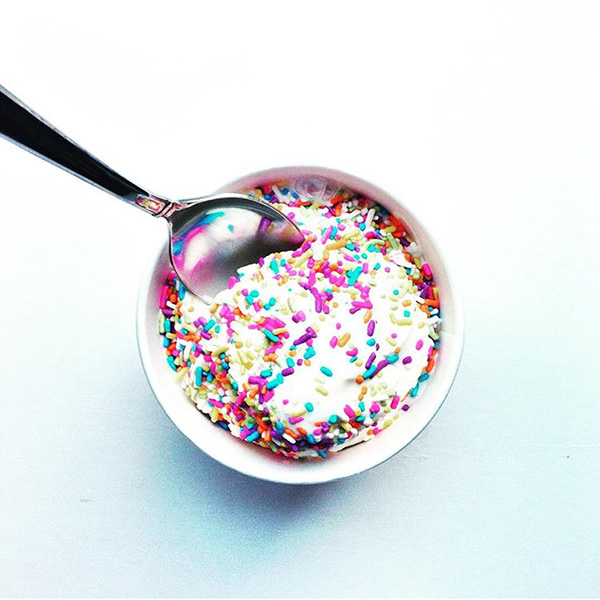 Time to free yourself from the food police: New research indicates that treating any food like the enemy might actually tempt you more - and undo your healthy eating intentions.
People are more likely to indulge in desserts and refined sugary sweets after seeing overtly negative messages against those treats, such as "all sugary snacks are bad,"
a new study
published in the Journal of the Association for Consumer Research finds.
The study followed 380 participants who saw either positive, negative or neutral messages about desserts. Those shown comments that criminalized sweets had more positive thoughts and feelings toward those desserts compared to individuals who saw positive and neutral messaging about the same foods.
Researchers then conducted another study, which showed a video featuring chocolate chip cookies. Those who saw the negative message ate 39 percent more cookies than their counterparts who didn't see the video:
Finally, in a third experiment, people who were shown both the positive and negative traits of a dessert took 47 percent fewer sugary snacks than the rest of the participants. However, the people who were shown only negative messages ate 30 percent more of those pesky processed foods.
The takeaway? Balance is the key to a healthy lifestyle. Depriving yourself of a food or food group might only make you yearn for it even more (after all, we all want what we can't have!) But by keeping a positive outlook, a healthy lifestyle and indulging in treats every so often, you'll be able to curb cravings for those not-so-healthy snacks and consistently power your push-ups and tap-backs with healthier meals!
•Photo courtesy of @dietditcher on Instagram
Questions or comments? Email blog@soul-cycle.com! Want to ride? Grab a series HERE and book a bike!
MORE FROM SOUL