Get Lost in New York With W77th Rider and Author Aidan Donnelley Rowley
March 28, 2016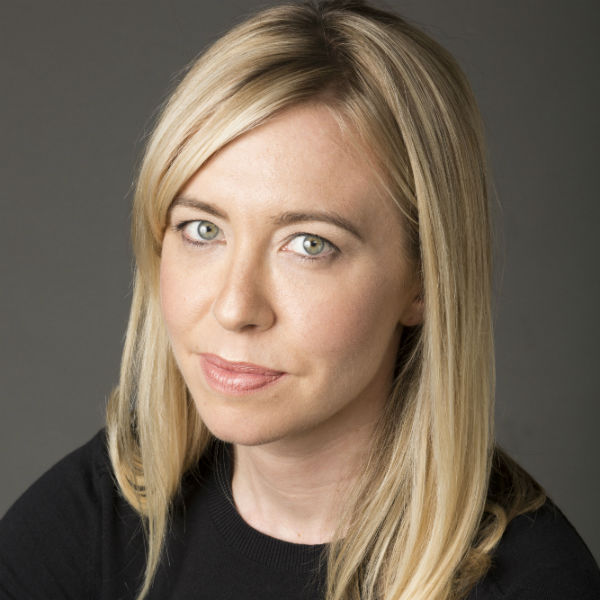 The Ramblers
– a new novel by
W77th Street
rider Aidan Donnelley Rowley – follows three New Yorkers as their lives intersect over the Thanksgiving holiday. The action takes them through New York City neighborhoods that SoulCycle riders know well – the Upper West Side, Greenwich Village and Central Park, among others – and includes forays into fabulous winter getaways in the Hamptons. We caught up with Aidan in the midst of her book tour to talk about The Ramblers, a book that explores the messiness of life and celebrates those detours that ultimately help us find our way.
New York City is practically a character in your novel. Why New York? How did the city inform the actions of your characters?
I was born and raised here in New York and my husband and I are now raising our three daughters here on the Upper West Side, a mere two blocks from my childhood home. Even after 37 years, this pulse and pace of this city never cease to amaze me. I wanted to write a novel that explores how quickly life and love can change in this incomparable place. This is certainly true for my three characters; in just one week, each of their lives changes profoundly and setting plays an important role in pushing them along.
The characters in The Ramblers explore some of the most beloved locations in New York – the Waldorf, Balthazar, the Natural History Museum, The White Horse Tavern… and the list goes on. How did you go about scouting locations for the book?
I had a lot of fun selecting the locations that would appear in The Ramblers and chose a purposeful mix of very well-known spots (think: Central Park, the Waldorf, the American Museum of Natural History) and lesser known haunts, like the Upper West Side Irish pub Dublin House, the tiny downtown bespoke clothier Seize sur Vingt and the White Horse Tavern, known primarily for its rich (and raucous) literary history. New York is a beautiful blend of the obvious, postcard landmarks and the tucked-away gems and I wanted to capture this on the page.
A big theme of The Ramblers is letting go of the past. For Smith, it's letting go of her broken engagement to Asad. For Clio, it's her frustration at her mother and the resulting distance it caused between her and her dad. Has there been a time in your life when you had to let go of something you'd been holding on to? How did you do it?
In my mind, moving forward in life means constantly letting go of bits of our past, bits more profound and perfunctory. Even if we do not have some enormous existential hurdle to clear, there are small stones in our way and we must kick them aside to get where we want to be and need to be. For me personally, I've had to let go of the intangible – a keen, gripping sense of perfectionism – as well as the real – my father, who passed away in 2008. To let go, and plow forward, I've employed numerous tactics over the years including focusing on my three young daughters and their palpable, contagious optimism and also, yes, exercising. For me, nothing resets me like a good, well-timed workout and sometimes it literally feels like I'm sweating out the past.
Smith defies her father's wishes to start her own business. Tate leaves the world of finance to become a photographer. You left a career in law to become an author. What advice do you have for members of the SOUL community seeking to take a leap of faith in their own lives?
I think it is important, and central to a happy life, to always ask ourselves a set of questions: Who and what do I love? What do I want? Who do I want to be? I worked for a short time in a law firm, and felt with every bit of my being that I would not be happy practicing law, so I jumped ship to pursue writing. Practicalities matter though and we can't all just drop everything and chase our dreams the moment we have them, but we must keep our dreams and desires close and honor them in small ways, when the time is right. Taking a leap is always petrifying, but it can often make the difference between a joyful life and one of quiet, low-level misery. Oh no; does that sound dramatic?
Alice's Teacup. Levain Bakery. Your book made us hungry! What are your favorite places to fuel up after SoulCycle?
These days, I'm a huge fan of Juice Press. I'm obsessed with their Nurse Ginger Green smoothie and the delicious daily soups. I also love Sweet Green and scarf the Rad Thai salad several times a week for lunch. I've lived my whole life on the Upper West Side and find it wonderful that, between various workout options and nutritious eateries, this little corner of the cosmos is becoming such a health mecca. That said, for those moments when I simply must toss virtue out the window and indulge, I go straight for the chocolate chip walnut cookie at Levain or the scrumptious banana pudding at Magnolia.
At SoulCycle, our dedicated early morning riders call themselves Roosters. Your Instagram followers at
@ADonnRowley
know that you wrote a lot of this book in the early morning hours before your three daughters woke up (we're talking 4 AM, people!). What advice do you have for those of us who need extra motivation to get out of bed in the morning?
The early morning hours are a downright magical time for me. My brain and body is caught between a dream-state and wakefulness, and I enjoy an odd, but welcome stretch of enhanced physical and creative potential. In my writing, I get my absolute best work done during the quiet pre-dawn hours before the world wakes up and there's also something so satisfying and inspiring about having accomplished something important to me first thing. I've noticed that days that begin with writing – or working out – are invariably better days on the whole.
In the book, there is a tension between the families your characters are born into – Smith's high society upbringing; Clio's childhood spent taking care of her unpredictable mother – and the family we choose – Smith and Clio's friendship, for example. What advice do you have about finding your tribe?
I love this question! We can't choose the families we're born into, nor can we control all the ineffable ways our families and genetics affect us over our lives, but there are so many things over which we do have control. It is up to us to forge connections with people who bring joy and meaning to our lives, who truly support us, who want to know us and love us, quirks and all. It is my deep belief that friendship is at the heart of a happy adult life and we all know that as time goes on, it is often our friends who feel most like family. Advice? Look around at the people who are doing and loving what you are doing and loving. Whether it's fellow writers or Roosters or mothers, it's a good bet that members of our tribe are there.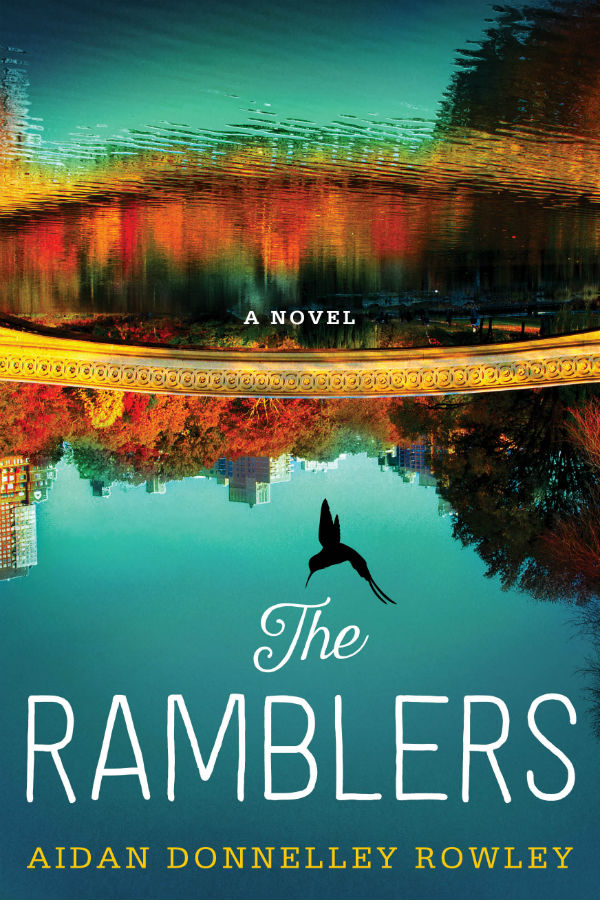 Want to ride at SOUL? Grab a series HERE then book a bike!
MORE FROM SOUL