Eat, Pray, SOUL: CHLOE GLENN'S SOUL Story
April 11, 2016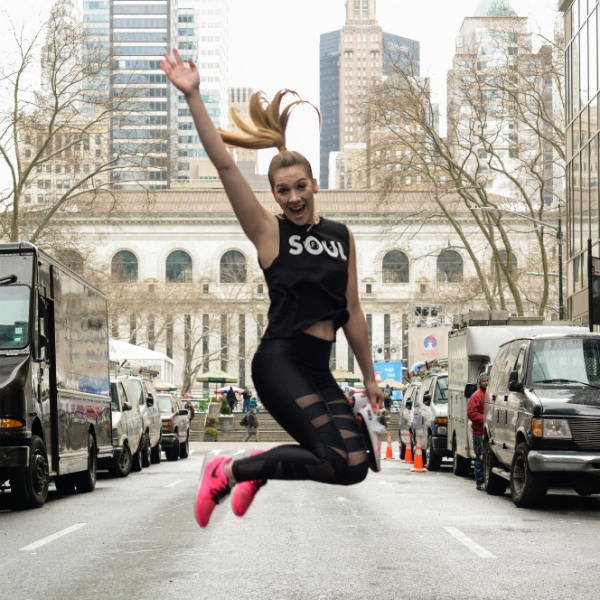 I don't know how to sit still.
That wasn't always the case. A few years ago, an IV drip tethered me down. While the medicine was traveling down the line, all of my energy was draining with it.
At age 10, I was diagnosed with Chronic Lyme Disease. It took everything away from me: my energy, my mobility and my old life. But I wouldn't dare let it take away my spirit. I forced myself to go to my daily tennis lessons. On one crutch, I had the ball hand-fed to me while I hit forehands for as long as my body would allow. Defeat was not in me.
After years of treatment, I feel like a new person. Sure, I have my souvenirs, picking up non-sero Juvenile Rheumatoid Arthritis along the way, but I can walk again, and that means I don't have to sit still anymore.

I clipped into my first SoulCycle bike last June. The actual act of clipping into the bike was huge—I had never felt so safe and so strong on my feet. I soon realized that it didn't matter if my legs gave out or my knees buckled, because I had this bike below me. Every worry that usually came with using my body so aggressively vanished. I felt unstoppable.
SoulCycle quickly became a sacred place for me because I could be myself. I didn't have to continually monitor myself and stress out; instead, I was empowered by the messages spoken in class. Instructor
Monique "Mo" Berarducci
reminded me of the strength, both physical and mental, I had lost throughout the years. I felt like I could do anything.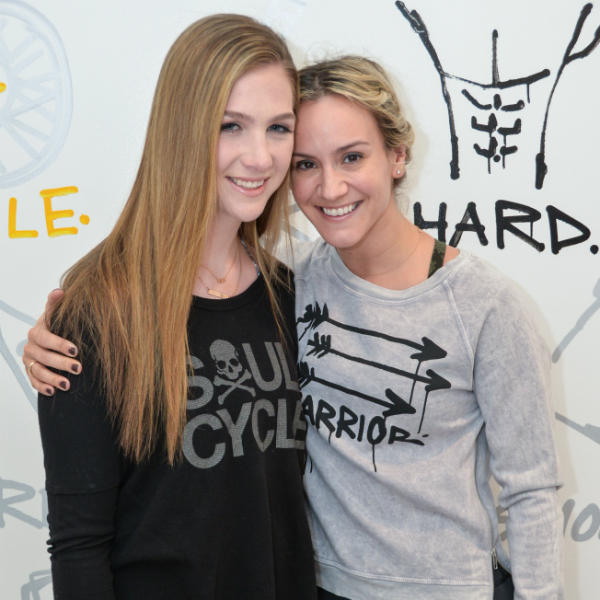 I started school at the University of Miami in August. How lucky am I that there are not one, but TWO studios near me?!
COGA
and
SOBE
have become my homes away from home. I have met all of the inspiring instructors.
Soeuraya Wilson
, instructor at both studios, has become an incredible role model for me – just like Mo is for me in New York. They both have made such an impact on my life.
It's instructors like Mo and Soeuraya that have made me want to complete a personal goal of mine: to travel across the country to every SoulCycle studio there is. The SoulCycle community is incredible, and I want to experience it everywhere. I figured why not make up for lost time and catch up on all the years I was forced to sit still? Believe me, there is no way anyone or anything can stop me now.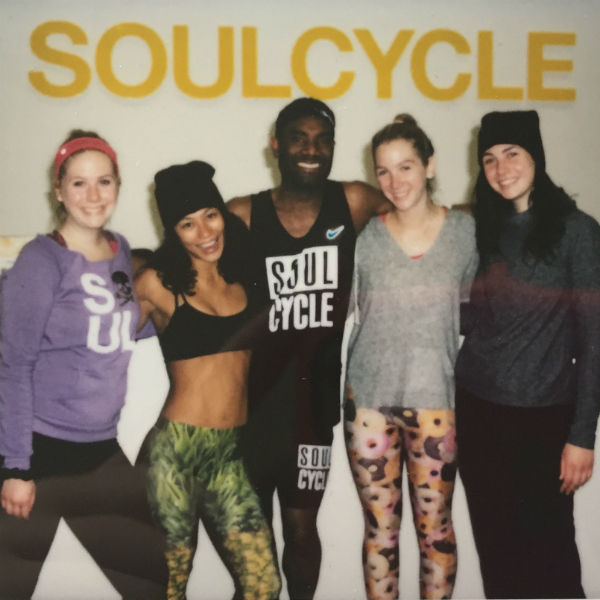 I kicked off my SOUL tour in New York City over my spring break, riding at 17 studios in 10 days. That's a lot of studios in a short time! I was afraid my body wouldn't be able to keep up, something I never like to admit. But SoulCycle has made me a warrior, so I dug down, found the same fire that I have in class and ended up not only riding at every studio, but also taking an extra three classes! In the past, I would have been terrified to take on a challenge like that. Now I just feel like a rockstar.
I have been lucky enough to have my two sisters and parents support me throughout this adventure. With the help of Monique, I have successfully turned my family into SoulCycle addicts. I think it's so special that they want to be a part of this journey. My mom has rode in 16 studios with me in New York City, my sisters met me in Chicago and my dad is planning our trip to DC together. I'm so thrilled that they get to experience all of the wonderful things SoulCycle has to offer.
Writing about my experiences on my blog,
EatPraySoul.com
, has allowed me to share how impactful a SoulCycle class can be. I didn't expect my message to spread so quickly – 5,000 views in three day is insane! I am in awe of the lives I have touched and the messages I am receiving. Those messages prove the power of SoulCycle.
SoulCycle isn't just about the workout – it's so much more than that. SoulCycle is about finding your soul, and if that isn't clear enough in the name, then you need to get your butt into a class and prepare to feel naked. I say naked because you become stripped of everything tethering you down in the outside world. There aren't any influences or pressures, just the community who rides with you and supports you. SoulCycle has become the space where I can sweat out the negative and breathe in the positive.
I can't imagine what my life would be like without SoulCycle. I wouldn't have the opportunity to celebrate myself and all the people around me and I wouldn't have my new SOUL family. At SoulCycle, I get to be my real self. I'm not known as the girl on crutches anymore. I'm the crazy one riding front row who refuses to sit still.
Do you have a Soul Story to share? Email blog@soul-cycle.com! Want to ride at SOUL? Grab a series HERE then book a bike!
MORE FROM SOUL