Day in the Life of Isaac Calpito
February 25, 2016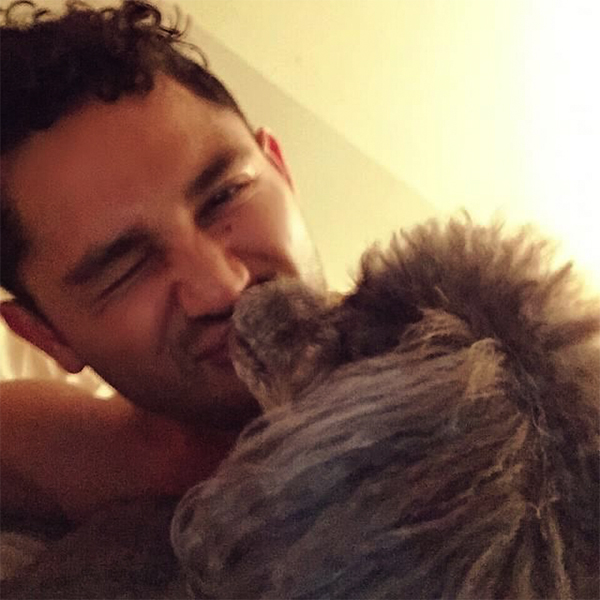 4:15 AM
Up early today to teach my 5:45 AM class at Bryant Park. My baby, Oliver Pickles, gives me a good morning kiss. He is much more enthusiastic than I am at this hour. I jump in the shower, get dressed, make myself some hot green tea, have a bit of Greek yogurt and take my poodles out for their first walk of the day. Thankfully, they always make it quick.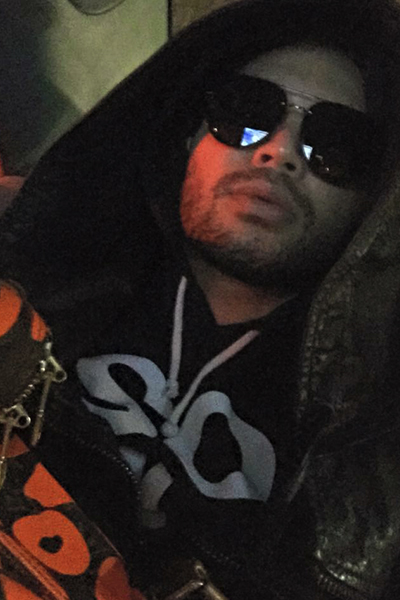 5:17 AM
In the cab heading to my first class of the day, wearing my favorite SoulCycle sweater and a sensible Prada moment. I always prepare my playlist the night before and do slight editing on this cab ride to the studio. The sunglasses help me look less hideous. Selfies before 6 AM are tough.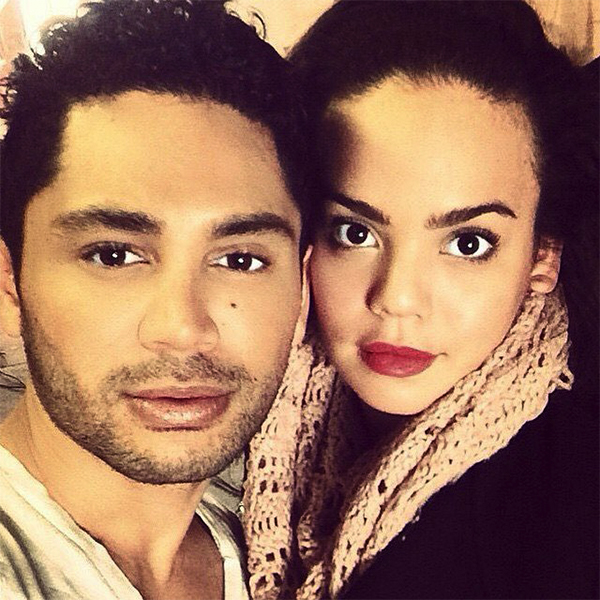 6:52 AM
The 5:45 AM was on fire! Love that group that shows up at that hour, including my little sister Nataysha. She wakes up early every Tuesday and Thursday to take that class. She's dedicated… and gorgeous, isn't she?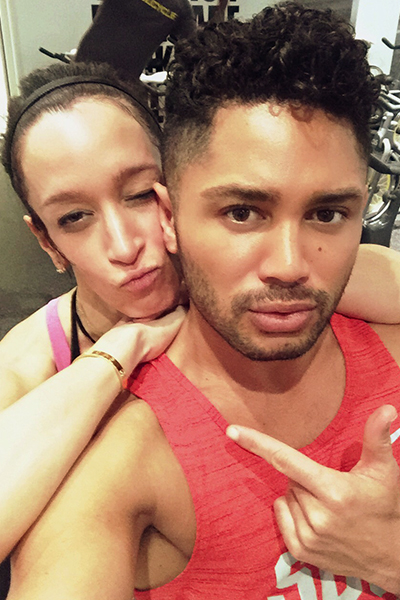 7:58 AM
I stayed and took Amanda Max's 7:00 AM class because I love her. Also because I like to keep my momentum going for the rest of the day. It's a long one, so I have to keep my focus. Thanks, Amanda! (I also snuck in two hard boiled eggs and a grapefruit juice after class. Weird combo, but it was either that or the blueberry muffin. I'm on camera today, so I have to keep it cute.)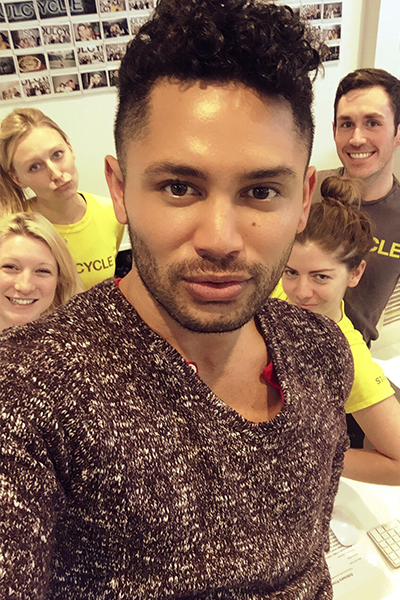 8:31 AM
Had to grab a selfie with some of the Bryant Park front desk staff. Love them so much! That's Steph, Devin, Steven and Mia. They make my job easier and filled with raucous laughter. We're working on a production number together. They just don't know it yet!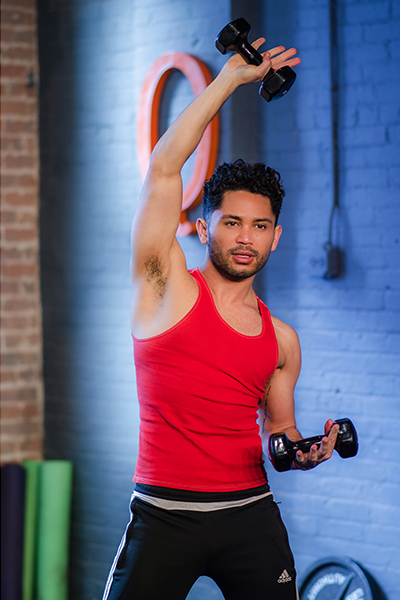 10:04 AM
I headed up to the Qinetic studios where I do my weekly livestream workout: Fat ASSassins. It's a full body workout I cultivated when I was dancing on Broadway in
West Side Story
and
Mamma Mia
that targets your core while building the strength needed to sustain a long, lean body and a dancer's longevity. People from around the world log in to Qinetic.com to work out with me, which is really cool because I can connect with followers from Tokyo to Berlin. I teach this technique to my private clients as well. My sister usually joins me for this livestream as well, but today she said "Thank you. Next." I guess my SoulCycle class kicked her butt. Better luck next time, sis!
(Above photo credit:
Fredy Soberanis)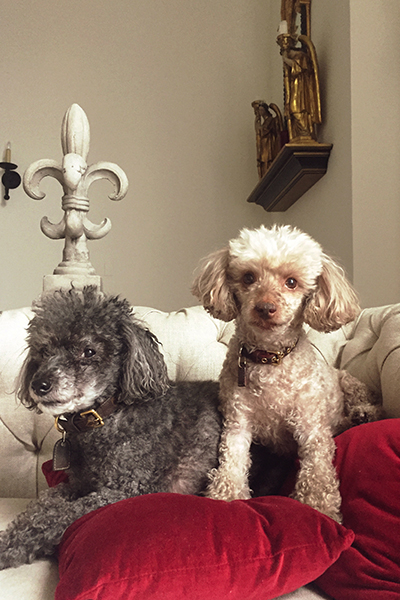 12:02 PM
Head back home to SoHo to sort out my travel bags and walk my poodles. They clearly are not impressed and don't want to go outside. Duckie Waddles is particularly fond of digging and scratching that pillow; he's convinced it's disposable. Oliver Pickles can't be bothered. Sigh.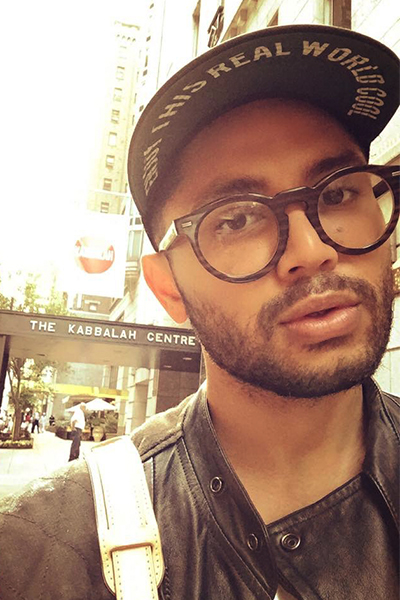 1:07 PM
Stop by the Kabbalah Centre to meet my teacher, Roni. I pick up some Kabbalah water (my poodles drink it too; don't judge), some books and candles as well. Their bookstore is a treasure trove. I love it so much.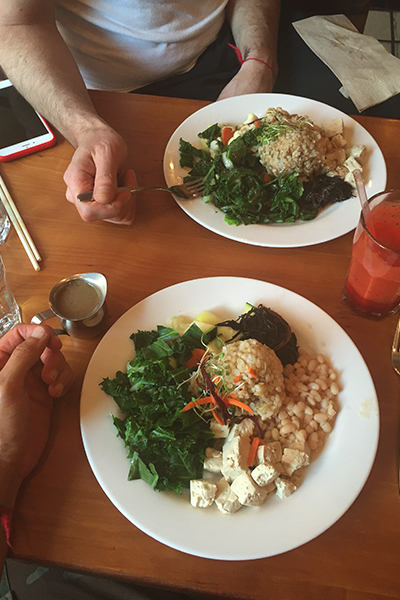 2:16 PM
Had to grab a proper lunch, so I met my boyfriend, Kristofer, at our favorite vegan restaurant in the city, Angelica Kitchen. It's a downtown staple and an absolute gem. All the food is organic and my favorite dishes are macrobiotic. I always order a carrot, apple, beet, ginger juice and the dragon bowl: tofu, beans, greens and brown rice. It sounds bleak, but it's actually A+ amazing. The staff is incredible, even though they give me sharp glances when I mention that I ate eggs for breakfast. Oh well, I can't subsist on just lentils anymore! I try to resist the slice of organic carrot cake. Ok, one bite...maybe two.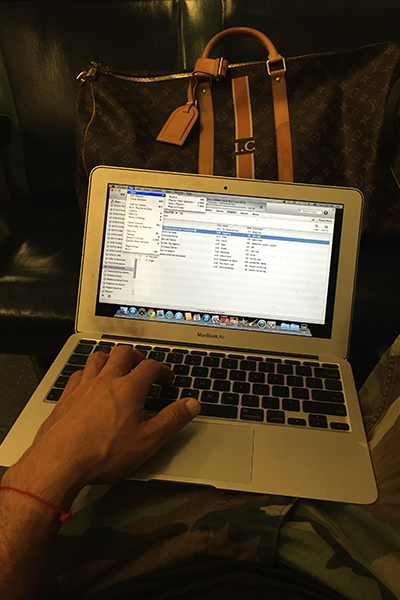 4:24 PM
On Metro North, on my way to Bronxville to teach the 6:00 PM at SoulCycle. I use this ride to sort out my playlist for class and also to catch up on emails... and by that I mean, I stalk Instagram and Twitter. I am obsessed with Cher's Twitter feed. It is simultaneously hilarious and confounding. Do yourself a favor and follow her. It's utterly entertaining (and bizarre) and follow me too, duh. @isaacboots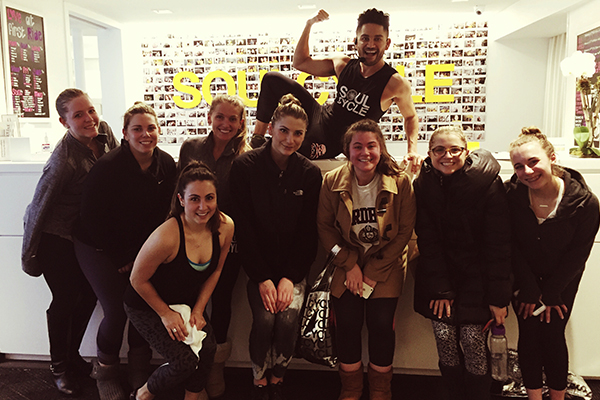 6:59 PM
I love my Bronxville squirrels (affectionate term for people I love). They make the trip worth it — such great energy and passion. I grab a coconut water and a handful of cashews. A squirrel's gotta eat. (I may or may not eat some Mike & Ike's on the train. I know it's not healthy and it's processed sugar, but I don't live in LA anymore, ok? I need at least one vice.)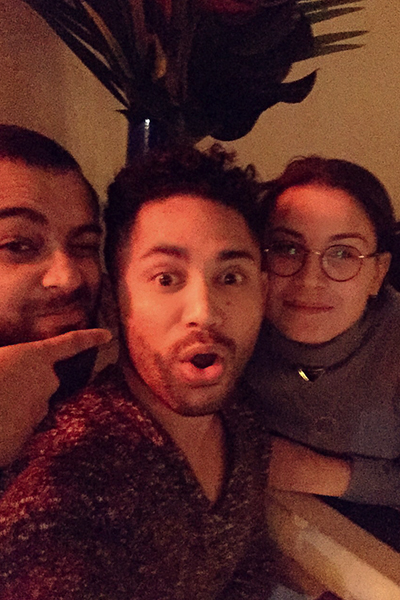 8:31 PM
Back downtown! At my favorite local restaurant, Rintintin, on Spring Street. The food is over the top good (I usually get the grilled fish of the day and a mesclun salad), but I have to confess that the main reason I love it is that the waiters are from France. They speak to me exclusively in French, so I can practice. They are constantly correcting my bad grammar, and I adore them for it. Ils sont les meilleurs! That's me with Aref and Stella (above) from Paris! Je les adore!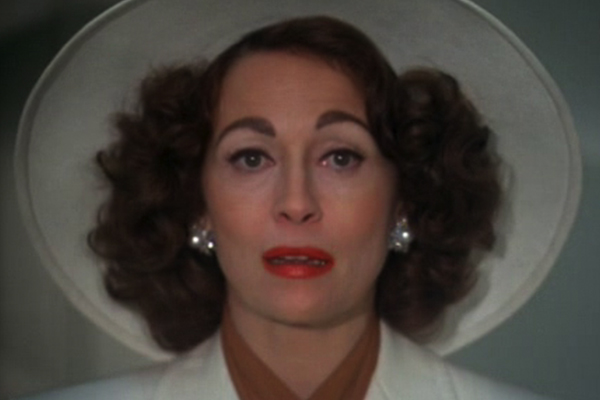 10:02 PM
Time for bed. But I can't resist watching a bit of TV to decompress. I rotate between Game of Thrones, Downton Abbey, Scandal and Old Hollywood movies. Tonight's selection: Mommie Dearest, also known as the best movie ever made. (Side note: Faye Dunaway is a personal friend and past client. She calls me on my birthday. I still pinch myself whenever I watch this film. #Legend)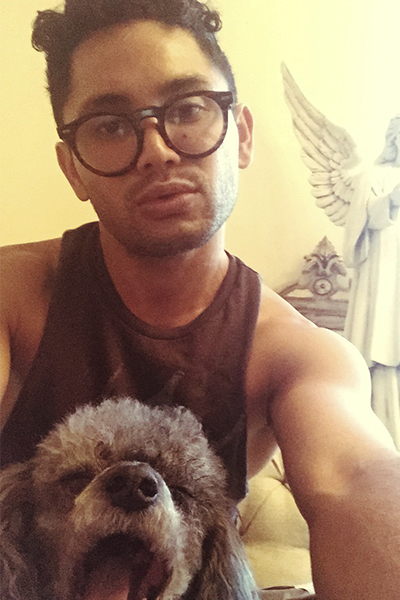 11:58 PM
Now it's really time for bed. I've succumbed to duck face selfies. Ugh. Oliver is clearly over it. Had a cup of dandelion tea. (And maybe a gin and organic grapefruit. Just sayin') Listened to some Edith Piaf as I showered and brushed my teeth. Setting my alarm for 6:30 AM to teach tomorrow's 8:00 AM in Bryant Park! Good luck.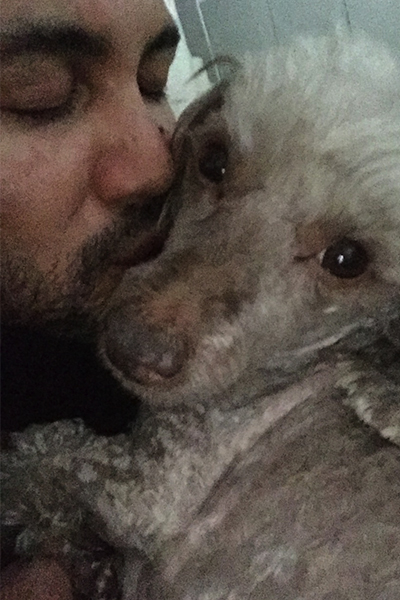 12:20 AM
Duckie needed a good night kiss too. <3 bye guys. See you on a bike! #SweatWithIsaac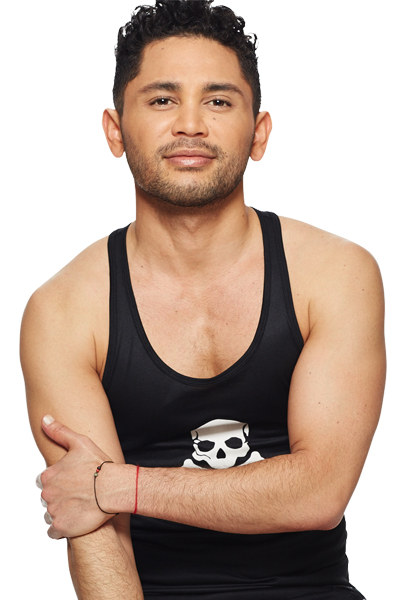 MORE FROM SOUL