Daniela Dib's Favorite Athleisure Looks
February 12, 2016
My love for Soul goes far beyond the 45 minutes on the bike. From the hours of music research, playlist making, eating well and getting enough sleep, the phrase "sorry I can't, I have SoulCycle" is basically becoming my catch phrase.
When I'm not sweating in my favorite SoulCycle lululemon leggings, I'm usually at home… well you guessed it, making a playlist. Thankfully, SoulCycle keeps me feeling cozy during all occasions. One of my besties, Amy Gardner, snapped some pictures of me on a typical morning in my Brooklyn apartment, lounging and gearing up for a day of classes.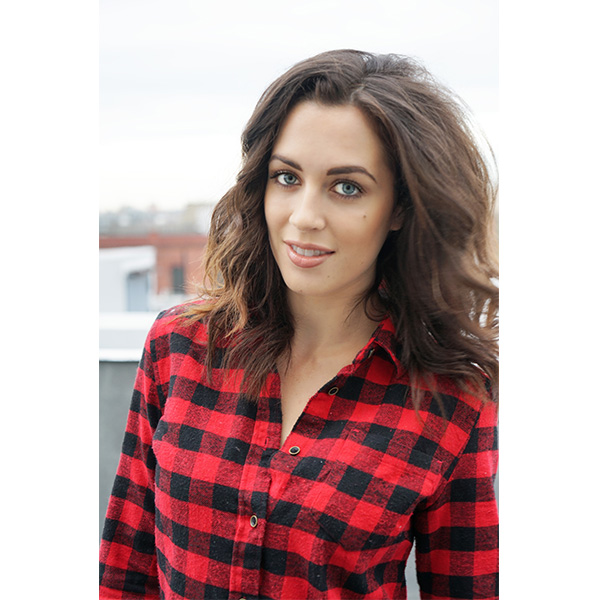 #rooftopchillin'
I love my plaid SoulCycle shirt…it also really brings out the "Canadian" in me — don't you know, eh? This top is great to throw over your workout clothes or to pair with black leggings and boots to wear out and about! (Pronounce "about" with a Canadian accent for good measure).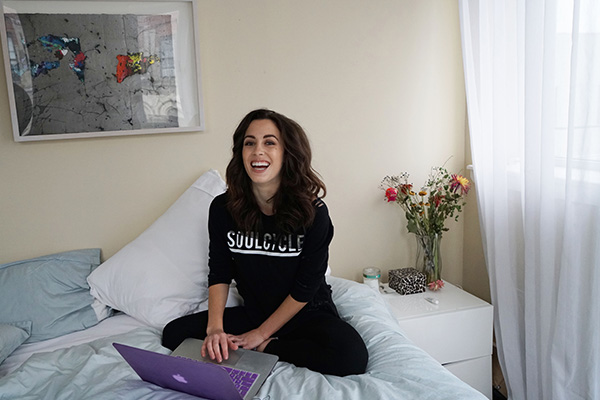 #bedroomeyes
Ya, ya…everyone gets it. I'm making a playlist. (I'm toying with the name DJ Ela. Cute, right?) But I love this distressed SoulCycle sweater. I usually pair it with black leggings because I just roll like that. But this is also great with tight leather pants as well to dress it up. Now that I live in NYC, it's black on black on black all the way.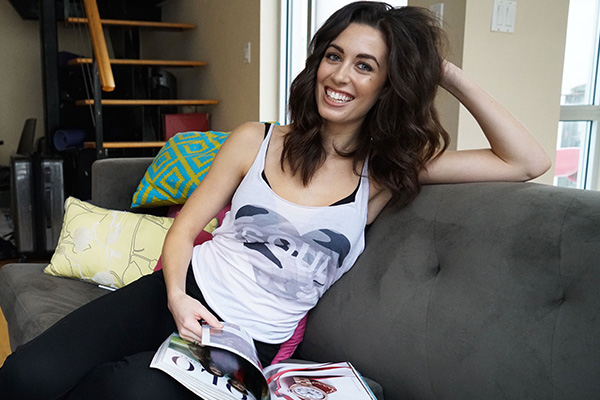 #toovogueforyou
I've got more issues than Vogue (boom bang). But really, I love this tank. Sweat in it, wear it to lunch, lounge in it — you can never go wrong with a sexy white spaghetti strap of any kind.
SoulCycle is more than just a workout; it's a lifestyle. Live it, wear it, love it.
MORE FROM SOUL