Casi Reali's Beauty Essentials
February 5, 2016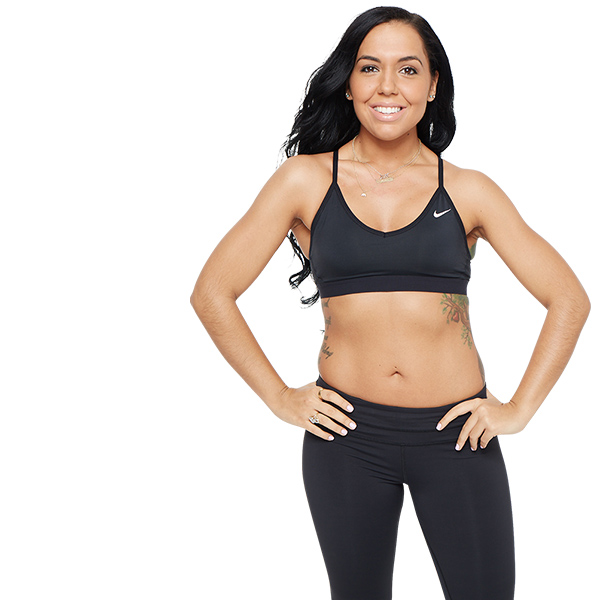 Beauty must-haves are one of my favorite things to talk about, so GET READY!
HAIR
My hair is usually out of control, which I don't mind! The crazier the better, honestly :) Here's the breakdown of my hair product must-haves!
First things first... I swear by Oribe products. All day, EVERY DAY! Even in the dead of winter (like right now) I love to have that beachy look.
I start with Oribe's Surfcomber Tousled Texture Mousse. Than I flip my head over and spray Oribe's Apres Beach Wave and Shine Spray excessively all over. I allow my hair to air dry, and straighten the ends and random pieces of my hair. Then I hit it with Oribe's Dry Texturizing Spray. Twist it up in a top knot for about an hour or so, shake it out and voilá! Beach waves for days!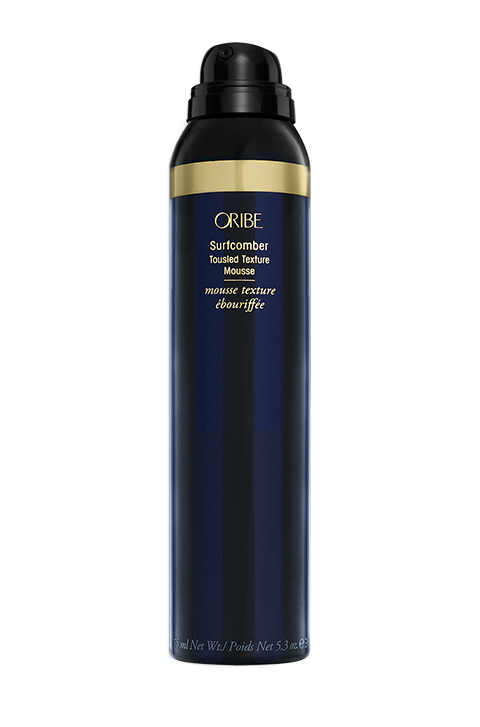 BODY
LUSH Fresh Handmade Cosmetics is what I'm currently obsessed with (thanks to my beautiful friends Ashley Petroso and Alexa Donofrio). Here are the products I currently use by them:
It's Raining Men shower gel is infused with honey, lotus flowers and tiger lilies. The smell is so beautiful and it leaves your skin feeling really soft and super moisturized!
Celebrate Hand and Body Lotion has an almond oil and cocoa butter base, and is super hydrating lotion, which is so important during the winter. If there's one thing I can't stand... its dry skin! This leave your skin feeling AMAZING!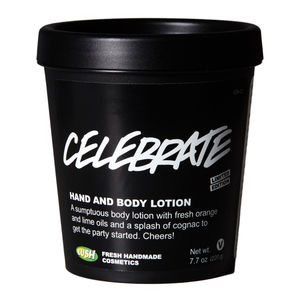 I love Ocean Salt Face And Body Scrub. This sea salt scrub has avocado and coconut mixed in — which makes it hydrating — as well as a sweet grapefruit infusion. It smells super "beachy," which (again) I love anything that brings you back to that beach feeling. This product is basically amazing and I like to use it at least two times a week to leave my skin feeling extra soft!
FACE
LUSH's Angels On Bare Skin is my FAVORITE CLEANSER EVER! Not even kidding (again, I've tried so many!) It's made up of ground almonds, lavender flowers and lavender oils, so it's exfoliating, soothing and cleansing all at the same time. It's also gentle enough to use every day! With all the sweating that goes on all over my face from class, this is the perfect balance for it. LOVE!
Breath of Fresh Air is a soothing seawater spray. I like to use this after I cleanse my face. Close your eyes... give your face a couple of spritz... smells like your on the beach (do you see a pattern here?) It's made up of sea water, seaweed extract, vitamins, minerals, rose & aloe vera. It's like a magic potion that leaves your skin feeling rehydrated and refreshed!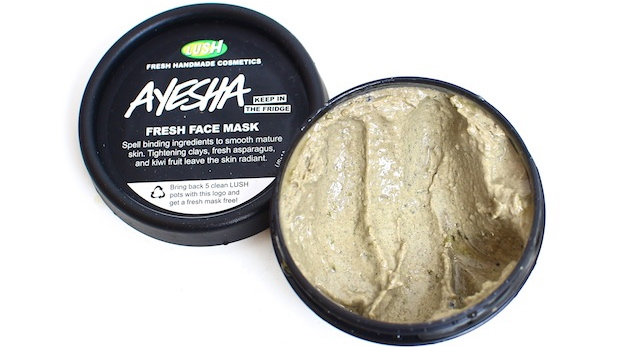 Ayesha Fresh Face Mask. I just started getting into face mask & when I tried this one I fell in love! Its main ingredients are kiwi, Vitamin C and honey! Leave this bad boy on for 10 minutes and once you wash it off it leaves your skin looking brighter & tighter! A MUST TRY!
Gorgeous Facial Moisturizer. This is made up of orange blossom honey, extra virgin olive oil and wheat germ oils. It's also infused with pineapple juice! I've honestly have never found a facial moisturizer that I LOVE until I started using this one. It truly leaves your face feeling super moisturized without that oily feeling! It's amazing. It also brightens your complexion as well... I mean what more could you ask for?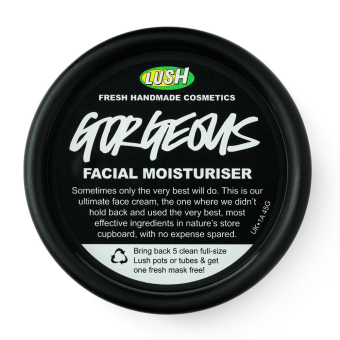 I've been a makeup artist for about six years now, so trust me when I say I've tried it all! But to keep it short and sweet, here are some of the products that are ALWAYS in my makeup bag...
Foundation! I have two favorites: MAC's Studio Water Weight Foundation for the fall/winter because it's light enough where you don't feel like you have much on your face but it still covers at the same time. I don't like the feeling of actually having makeup on, so I always go with a light weight finish. For spring/summer, I use Laura Mercier Tinted Moisturizer. Again, its SUPER lightweight and moisturizing at the same time. I love looking sun kissed all day during the summer, and this product does just that!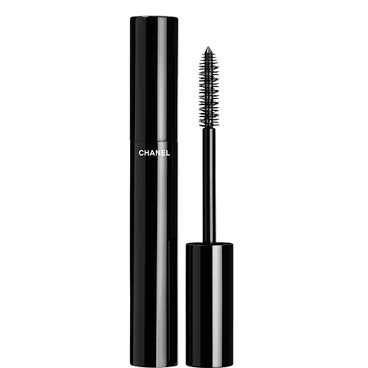 Oh, how I LOVE mascara. My absolute favorite one is Chanel's Volumizing Mascara. It's basically instant false lashes in a shiny black tube. Not even kidding. You have to try it. Pairing it with Shu Uemura eyelash curler makes the perfect team. Done and DONE!
MAC's Feline Eye Kohl is something that should be in everyones makeup bag, too! It's super pigmented and soft so it automatically gives you that sexy smoky eye in one swipe. Like really sexy… it only comes in black. #AllBlackEverything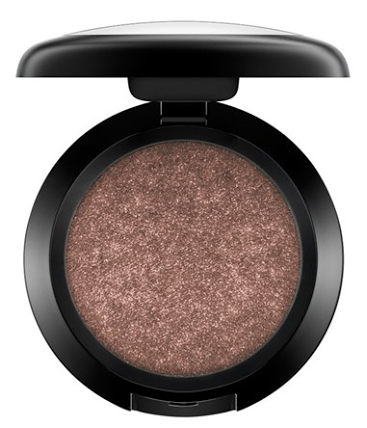 MAC's pressed pigment in Deeply Dashing is my favorite (I have A LOT of shades that I love, but this one takes the cake!). This brown sparkly shade brushed over MAC's Feline Eye Kohl is every girl's smokey eye dream. It's all you need and it has just enough sparkle to it. Need I say more?
Chanel's Mat Lumière Luminous Matte Powder is a game changer. I use this powder all year round (obviously needing several shades darker come summer time!) But this is one product that is ALWAYS in my makeup bag or when I have a night out, it's in my purse. Also great for touchups without making you look "cakey" — it just leaves your skin looking flawless.
Bronzer and blush are two of my favorite products to use! I live for NARS Laguna bronzer and Orgasm blush. Again, I use these shades all year round, so you can't go wrong! Laguna gives me the best contour and than I finish it off with Orgasm on the apples of my cheeks… sun-kissed and obsessed!
If you told me I had to pick three shades out of the drawer that I have filled to the top with lipstick at home, I would pick MAC's Peachstock, Cherish and Angel — you can mix and match them or wear them alone. Nude lips are my favorite, but sometimes I like to have a hint of pink to it, so that's where angel comes in! Super pretty.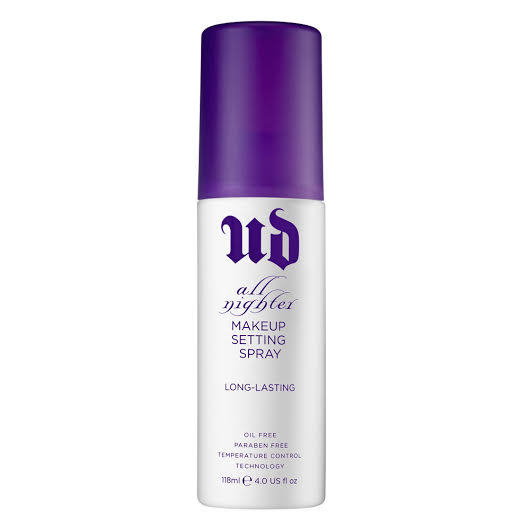 Urban Decay's All Nighter is the perfect setting spray. Just spritz your face with this once your done with all your makeup and it will legit last you all night! This spray will save your life for a night out, party or special event. This is a must-have of mine!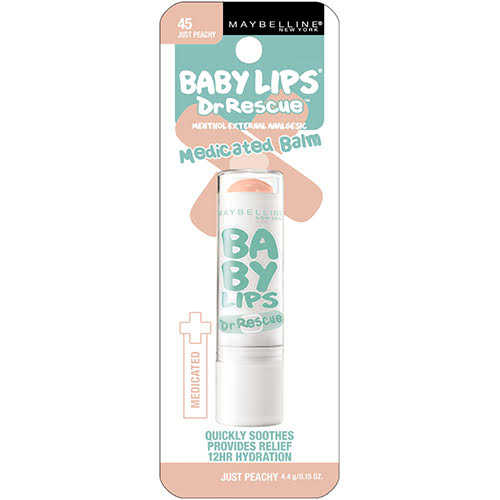 I really only wear a full face of makeup when I go out at night or parties; usually, I like to just be in my bare skin! So if I had to pick only ONE beauty product to wear out of my collection, it would be Maybelline's Baby Lips in Just Peachy. It's honestly the perfect shade for my complexion, and it's also a lip balm! I usually always have one in the pocket of my jacket and one in my bag. This shade is definitely harder to find, so when I do find it I usually buy two (or three!)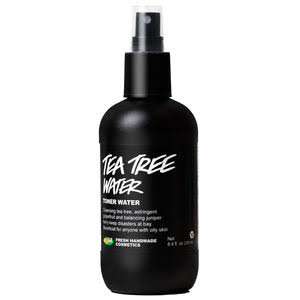 I don't ride with any face makeup (foundation and such) on because I think it's important to let our skin breathe with all the sweating we do in those 45 minutes! The only makeup I ride with on is my Chanel Volumizing Mascara, which holds up REALLY nicely, even with all the sweating (super important for me, it's a huge bonus!) and Baby Lips in Just Peachy — I can't teach class without this duo!
Right after class, I splash my face with some cool water. After that I take my Tea Tree Oil facial toner and spray it all over and wipe it off with a few cotton balls. Then I head right into the shower! As crazy as it might sound, I actually enjoy a colder shower right after class to help me cool down. Nothing is worse then sweating after the shower while trying to put your clothes on! NO FUN. It actually feels super refreshing!
I think the best beauty secret is doing whatever makes you feel pretty or feel good in your own skin is key. For me, it's making sure my skin looks clear and refreshed, lashes are curled, mascara is layered on and my lips are glossed. Also, I always feel good when my hair looks good. FEEL GOOD, LOOK GOOD! That's my beauty secret that I swear by.
Catch classes with
CASI
at SoulCycle
Roslyn
and
Woodbury
, and keep up with her on Instagram @casi_reali and Snapchat at casireali! Want to ride? Grab a series
HERE
and book a bike!
MORE FROM SOUL