A Day In The Life with Sam Scaffidi
February 3, 2016
NYC instructor SAM SCAFFIDI takes through a typical day in her shoes, from rooster classes to the snacks that power her day...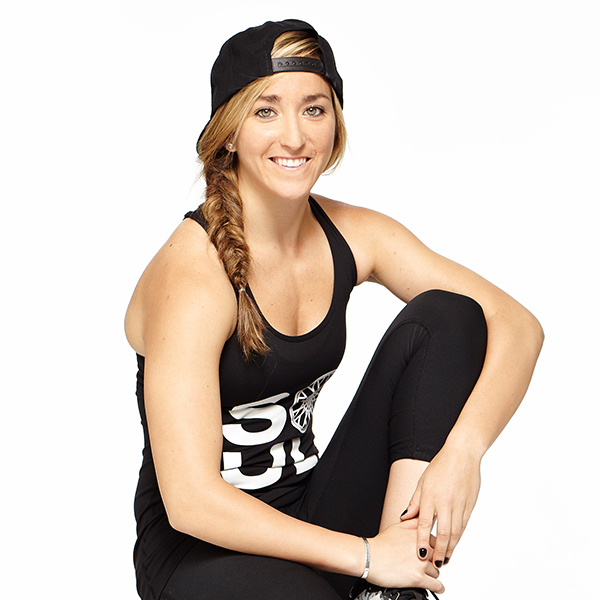 5:00 AM: My alarm goes off and I'm quick to get out of bed to get ready for my rooster at E83. I give myself about 20 minutes to really wake up before I leave so I'm ready to teach. I recently swapped coffee for tea to improve my sleep, this also shortened my "getting ready" time drastically. Before I leave, I have five ounces of matcha LOVE matcha tea, vitamins (of the chewable variety) and a Larabar for the road.
6:00 AM: ROOSTER ride at E83
7:00 AM: I swing by Juice Press for a bottle of Clean Green Protein for breakfast before heading to work out at Equinox between classes.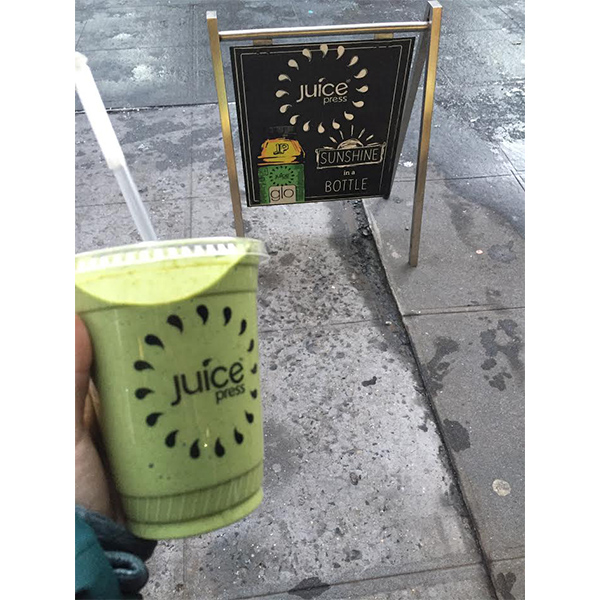 7:30 AM - 8:45 AM: Equinox E54 street is right next to the studio so I get a strength training session in and 15 minutes in the steam room before my next class. I grab a matcha tea latte with almond milk on my way out.
9:30 AM: Class at E54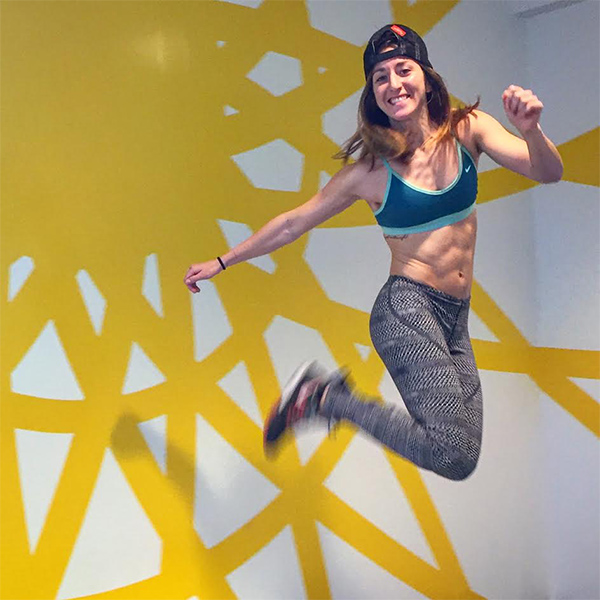 11:45 AM: I take a short walk towards my apartment and my local sushi spot for an early lunch after a busy morning of fitness-ing - two spicy tuna rolls and one spicy salmon roll with brown rice and lots of green tea!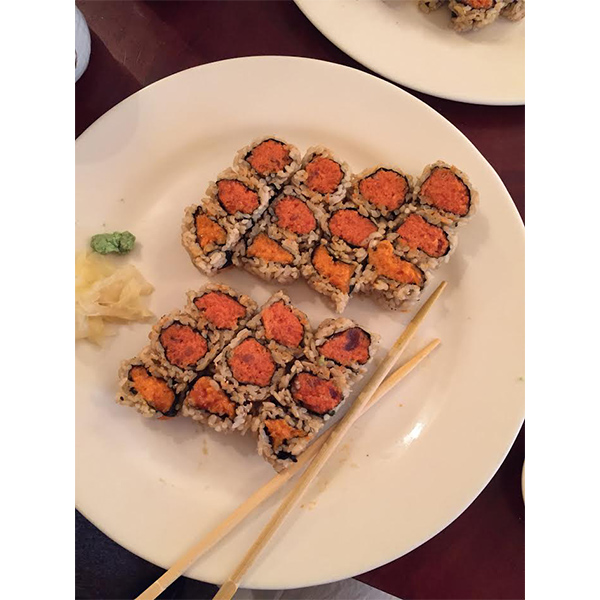 1:00 PM: I'm back at my apartment and finally catching another episode of Making A Murderer on Netflix.
2:00 PM - 4:00 PM: NAP TIME! I've adopted the habit of taking a nap and making rest a priority (almost) every day (especially on three class days!).
4:00 PM - 5:45 PM: SNACK TIME (apple + dates + almond butter) and make another playlist for 6:30 PM class at E54!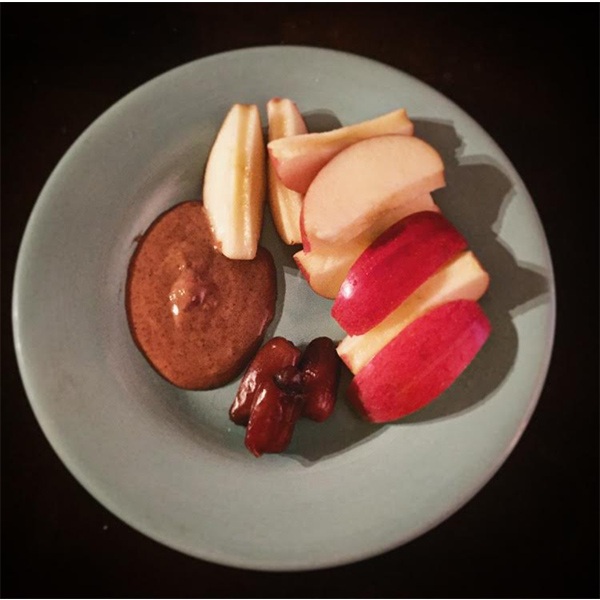 6:30 PM: Last class of the day at E54!
7:30 PM: I have a quick post-class juice meeting with some of the girls at Lululemon Athletica for an event at the Madison Avenue location in February.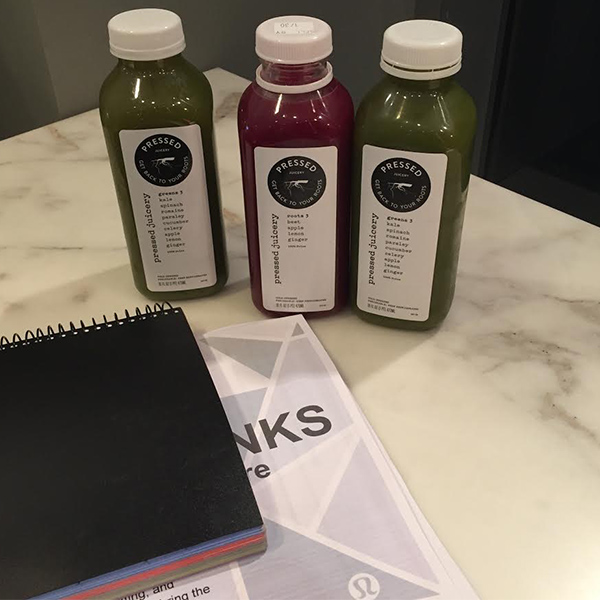 8:00 PM: Dinner at Treadwell Park just a few minutes away from my apartment (I forgot to take a photo, but I had half a burger sans bun, fries and a cider).
9:30 PM - 10:30 PM: I am back home, gathering my things for Tuesday morning, watch a bit of TV (admittedly The Bachelor) and before I know, it I'm setting my alarm to do it again!
PS: I drank A LOT of water throughout the day - close to, if not, a gallon - but photographs of water are quite boring so I spared us all!
MORE FROM SOUL