5 Instructors Who Changed My Life: LULU LERNER's SOUL Story
March 17, 2016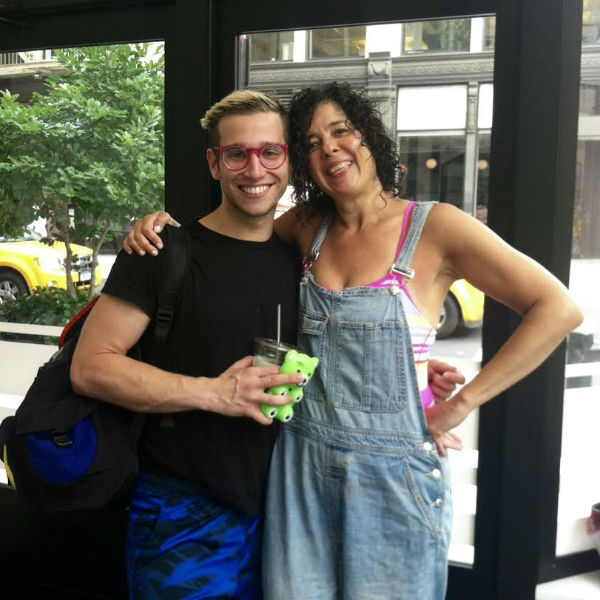 In June, my 28-year career came to an end when I was let go from a job I loved. I knew the end was coming for close to two years, as my company was relocating to Raleigh, NC. There were many reasons not to go -- one of which was the absence of SoulCycle.

It would have been easy for me to live off of my severance package, to be frugal and minimize or even eliminate SoulCycle when I was unemployed. But the thought of that made my outlook even darker, and I'm glad I didn't submit to living in fear.
I waited until November to start my job search, as I needed the time to grieve my old career and take the opportunity to really assess what I wanted going forward. It was the SOUL community who supported me mentally and emotionally for those eight and a half months.
I always say that picking a SoulCycle instructor is like going for ice cream at Baskin-Robinn's; all the ice cream is yummy -- heck, it's ice cream -- but personal preference is based on flavoring. And I really want to acknowledge those flavors, a.k.a. instructors, who supported me the most, whether they knew it at the time or not. Here they are in the order I was introduced to them:
Rique was the first instructor at SoulCycle who made me pay attention to whose classes I was signing up for. I was introduced to him when I was very out of shape. It would have been easy for me to retreat at the challenge posed by his classes, as he was kicking my ass week after week. Instead, his style really helped me find my strength and bring out the fighter in me.
He's the embodiment of both a pole dancer and Bob Fosse. Danny brings such a sense of delight and wheeeeeeeeeeeeeee!!!! to SOUL. I could go on and on about how his passion and inspiration are a constant fuel for me in and out of class. His support has been ineffable.
I felt such a connection with Lauren the second I took her class. I remember thinking that this young, amazing instructor had a wise old soul. I was delighted when she returned to us from her sojourn in California. Lauren always reminds me to not take myself too seriously which, needless to say, was critical during my transitional period. I like taking Lauren when life is hardest and during the high points; after my first appointment with a career services agency, I ran to her class to release my anxiety and feelings of overwhelm. As soon as I received the call that I landed a job, I booked a class for that evening with Lauren. I guess that makes her the Alpha and the Omega!
Marvin is my SOUL shaman. He comes up with these profound metaphors that speak to my soul and my psyche. It feels as if he is speaking directly to me and not the 60 other people in the room. And of course he is a phenomenal teacher. His playlist make me feel like I'm in a dance club instead of an exercise studio!
I have loved Matt since his days managing the front desk at UNSQ. When he became an instructor, I went to his first community ride. I remember thinking, Oh god, I hope he's good, because I don't want to have to lie if he asks for feedback. Well, we were barely through the second song when I thought, Wait, isn't this a community ride for new instructors? This is great and hard. I wasn't expecting this!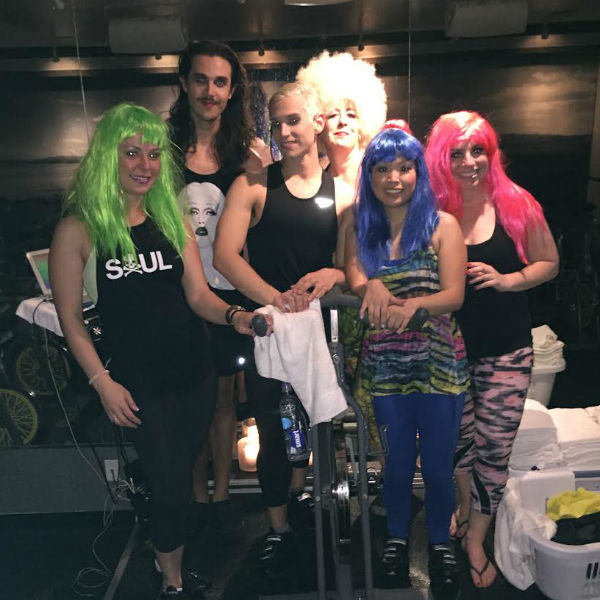 Do you have a Soul Story to share? Email blog@soul-cycle.com! Want to ride at SOUL? Grab a series
HERE
then book a bike!
MORE FROM SOUL: