21 Questions with Nina
August 13, 2014
Instructor NINA RUTSCH, who teaches in NYC, Short Hills and Greenwich, talks about the food she's obsessed with, her all-time hero, the best advice she's ever received, and more….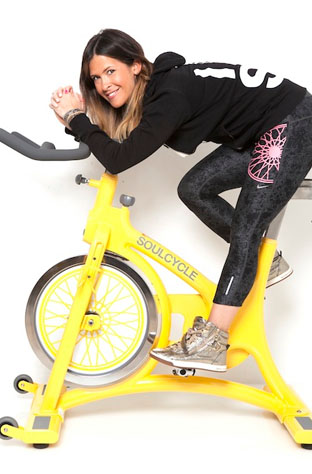 1. What's your favorite color?
Gold.
2. What's your sign?
Taurus.
3. TV show you can't miss?
I just completed every season of The Walking Dead in order.
4. Who would play you in a movie?
I would want Marisa Tomei to play me in a movie. What an actress, she has so many layers.
5. Food you can't live without?
PB Acai bowl from Juice Generation is the perfect after-Soul meal.
6. Last book you read?
The Alchemist: "I don't live in either my past or future. I am interested only in the present. If you can concentrate on the present, you'll be happy. Life is the moment we are living NOW." — Paulo Coelho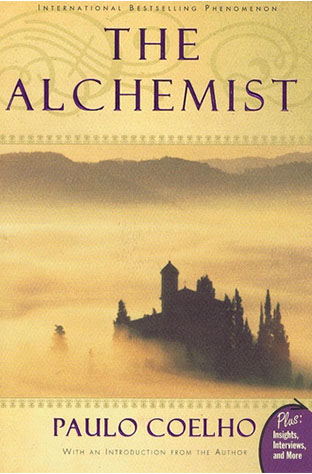 7. What would you be doing if you didn't teach at Soul?
I would be back out pounding the pavement as an actress and working on my fashion blog!
8. Biggest indulgence?
Getting a mani/pedi is my alone time and I get to catch up on Vanity Fair, Elle and Vogue... and Us Weekly.
9. Beauty product you swear by?
NARS lip gloss in Chihuahua, the perfect nude shade with a hint of pink.

10. App you use most?
Instagram: I come from a family of fine artists who taught me to see art everywhere. I have always been the person shouting "look at that!"... then along came Instagram! Now I have a place to store all my "look at that's" you can follow me : NINAinNEWYORK
11. Song that instantly puts you in a good mood?
Sweet Nothing by Calvin Harris/Florence and the Machine. It's a reminder that "words are empty air" ... you have to take action.
12. What's your screen saver?
On my phone, it's a picture of my dog Nicky. On my computer, it's the galaxy. It looks dope when it's the only thing lit up in class. I love stars.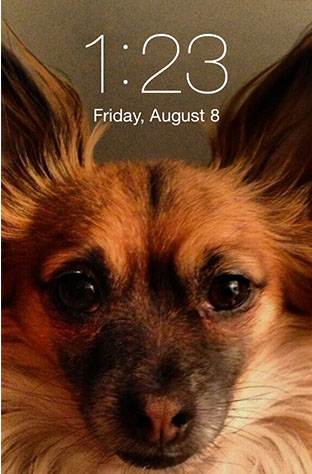 13. Who is your hero?
My father was my hero. He passed away when I was 21. He truly lived what he loved as an artist and had a prolific career. It's amazing to have all his art still surrounding us... www.alexanderrutsch.com.
14. Best best advice you ever received?
From my dad: "Smile, and the world will smile back at you."
15. Favorite gift you've ever gotten?
A rose gold ring from my friend Kiki. A spiritual friend in L.A. told us when you wear a ring, each finger represents what you want to attract, and your pointer finger attracts direction.
16. What's your favorite cocktail?
A spicy jalepeno margarita. I first had this gem at El Carmen when I lived in L.A.
17. Item you wear most in your closet?
In my past life it used to be my zipper back Gucci stilleto boots. Now it's sports bras! I recently posted a pic on Instagram: I have a million. Nike, lululemon, SoulCycle.
18. What's on your bedside table?
* A photo booth picture strip of a happy day in Malibu
* A Palmers cocoa butter chapstick... obsessed
* Kindle. I'm currently reading Super Sad True Love Story, it's crazy
* Elle magazine
* A little Jonathan Adler ceramic dish that looks like a fox which holds my jewelry
* Water in a blue mason jar
* A mini notebook and pen... if my mind wanders, i can write stuff down
* Bliss vanilla bergamot body butter it smells amazing!
19. What makes you laugh?
Kristen Wiig on SNL.
20. What makes you cry?
Animal cruelty.
21. Who's on the list for your dream dinner party?
Meryl Streep, Kristen Wiig, Florence Welch, Katy Perry, Shawn White, Kelly Slater, Lance Armstrong, Jay-Z,
Kanye West (Bey & Kim can stay home). It would be my perfect combo of music, laughs and fitness. (I left out fashion... It's a dinner party, wear sweats!)
Catch Nina's classes at Soul NoHo, Soul TriBeCa, Soul West 77th, Soul Greenwich and Soul Short Hills. Questions or comments? Email blog@soul-cycle.com!