20 Instructors' VMA Spirit Animals
August 27, 2015
Can't wait for MTV's Video Music Awards? Neither can our instructors! Before the big show this Sunday, 20 shared which VMA nominee, past and present, is their spirit animal...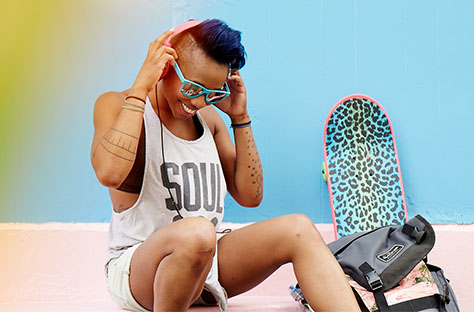 CHARILYN MOTTA
Beyoncé… she's redefining what it means to be a strong, sexy woman.
DJ GERRISH
Definitely Taylor Swift. We're both blonde, a little clumsy, and neither of us can seem to make a relationship work.
RACHEL GOLDMAN
Lil' Kim is my spirit animal because of this:
ANDRES QUINTERO
That's easy. Bruno Mars.
ARIEL PADILLA
I'd have to say Rihanna is my spirit animal. She is completely unapologetic for all of her choices and actions and lives her life to the 1,000,000,000th degree. I like to think of myself that way (after a margarita) #badgalriri #badgalAri
GUNNER
Taylor Swift! I'd like to think I'm relatable — we've all dealt with things like friendship, love, family, heartbreak, fitting in, building confidence, etc. And I like to make friends with everyone!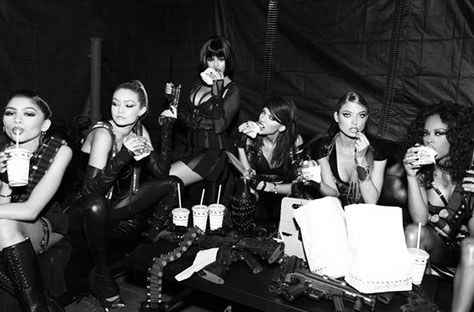 MICHELLE POLERA
Ellie Goulding! Her voice. Her hair. Her clothes. Her boyfriends. Basically, I want to be her.
AUSTIN COPE
Without a doubt, BEYONCÉ! She is the queen and can get anyone up dancing and inspired by her performances.
REED
Bruno Mars! He effortlessly makes old school current and has a great voice!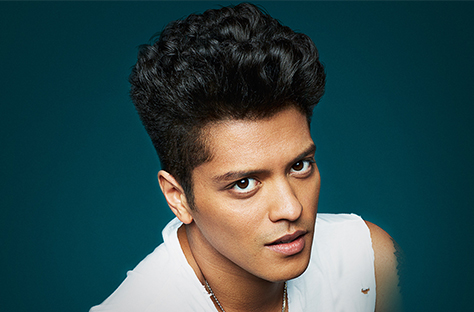 PAIGE HOWELL
I'm like a mashup of Gwen Stefani and Taylor Swift.
CHRIS CHANDLER
This is a hard question... It came down to Bruno Mars or Walk the Moon, but Walk the Moon wins, because, "Shut Up and Dance." It's my life motto. Let's all just dance a little more.
SAM SCAFFIDI
Beyonce — "7/11" — because I'm always spinning, I'm spinning, I'm spinning while my hands up!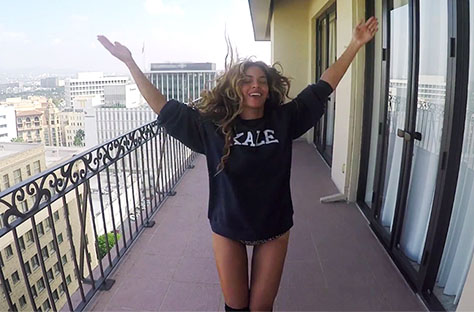 ABBY EFFRON
Anyone who takes my class knows that there is a very obvious answer to this question. My VMA nominee spirit animal is the one and only Taylor Swift! I can't wait to see what awards she takes home and the premiere of her "Wildest Dreams" video.
ROGER GARCIA
So, here's the thing. Bey always brings it, and every single one of her performances seem to out do the ones before — just think of Queen B's performance in the 2009 VMAs. It began with a sexy, sultry, and strong vocal performance and ended with a stage filled of amazing dancing all dancing in sync to the iconic "Single Ladies" choreography!
And that's just it, she doesn't overcomplicate thing and gives fans just what they want… and that's exactly what I love to channel while I'm on the podium. I may not have the wig, makeup and leotard, but I can still turn out a great performance by evoking Bey.
ISAAC CALPITO
As lovely and talented as this year's VMA nominees are, nothing truly compares to VMA royalty and most awarded (20 VMAs to be exact) legend, Madonna. Her performances and videos reinvented the award show as we know it and continues to be the golden standard for artists today. So, strike a pose, there's nothing to it.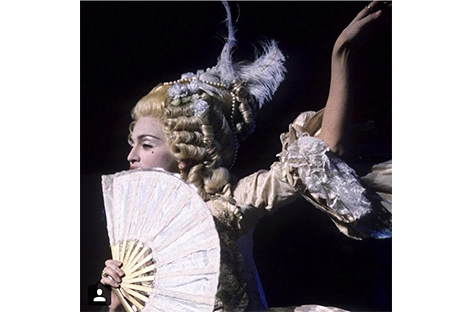 GRACE RAO
Spirit animal straight up goes to Florence! She has an incredible foundation of strength and artistry while maintaining a sense of play. The girl is a raw badass in full costume!
LUIGI ALDON
I'd love to say that my spirit animal is Beyonce, but in truth, no one can be "Bey" except for her. I'd have to say my spirit animal would be Taylor Swift with a touch of Nicki Minaj.
My personal style is normcore with a twist (a lot like Taylor's) and I think I have an inner Nicki in that I have a spontaneous need to twerk and am damn good at it. I also recently saw Taylor Swift in concert for the 1989 World Tour with two of my best friends, and we quickly realized we could TOTALLY be part of her super-model friend group #squadgoalz (...or at least take care of her cats?)
NICKY BOCCUZZI
I don't know about "spirit animal," but Ed Sheeran seems like a really cool guy that I feel like I can relate to! He appears to be quite humble despite his success, which is something that I admire and respect.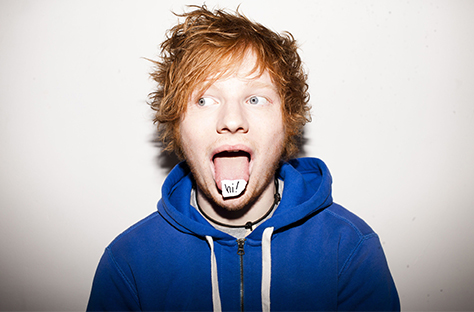 DANIELLE ROLLINS
Easy! Skrillex! He has tons of energy, dances around like a chicken with his head cut off, and he just seems like a really cool dude. In class, I also have a ton of energy (thank you coffee!), dance around like a chicken with my head cut off (thank you Dad), and I like to think I am cool(ish).
BEVIN PRINCE
My answer is short and sweet: Rihanna. She chills.
Clip in for one of our VMA theme rides this week in preparation for Sunday's awards show! Questions or comments? Email blog@soul-cycle.com!
MORE FROM SOUL