The Music That Made Sydney Miller
July 29, 2016
nstructor SYDNEY MILLER shares the songs that motivate her, why you'll find them on her playlists and how the beat of the music helps her find her center on and off the bike...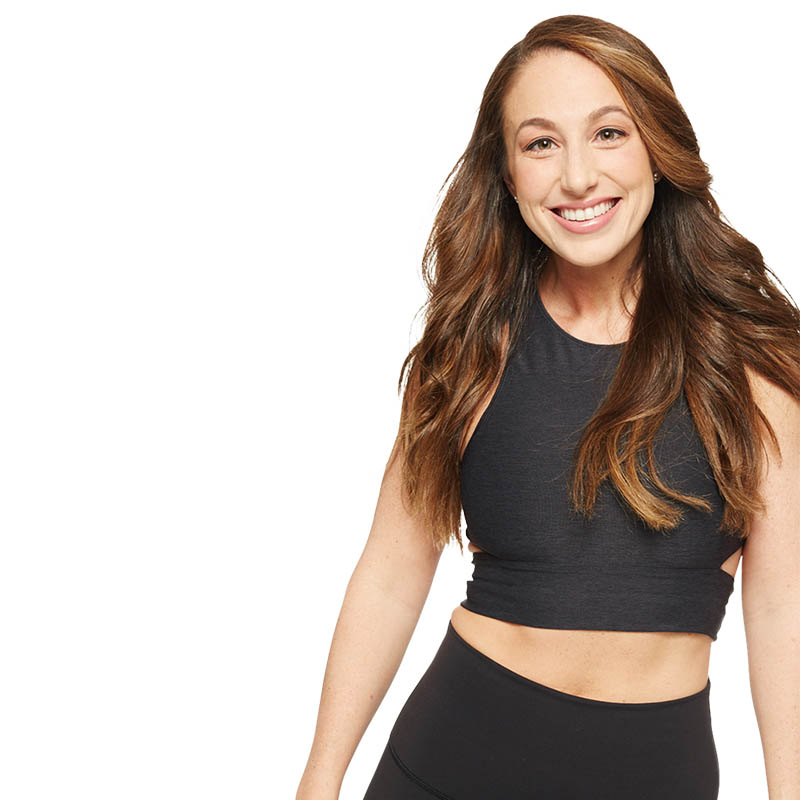 Music is a huge part of who I am and, naturally, an even bigger part of who I am as a SoulCycle instructor. The songs I play in my class are songs I would want to dance to at a party — the songs I want to (and do) sing at the top of my lungs and others that make me feel something so deeply I want to close my eyes. Here are the Top 10 songs that influence and inspire me:
1. "Pressure (Alesso Remix)" by Nadia Ali, Starkillers and Alex Kenji
This is my anthem, hands-down. When I hear this song I feel like I can totally let go and just dance like nothing else matters.
2. "Battleflag" by Lo Fidelity Allstars
The first time I heard this song was in Clare's SoulCycle class years ago — and it was love at first ride. It was around the time that I started to dream about becoming an instructor and I eventually used this song in my audition. It's one of those songs that makes you unleash your inner rockstar every single time.
3. "Greyhound" by Swedish House Mafia
I love SHM (please get back together!) and they used to start every set with this song. It gives me that feeling of anticipation and excitement, like you know something amazing is about to happen and you can't wait for it.
4. "Clarity" by Zedd featuring Foxes
This song came out when I was training to be an instructor and I still play it — all the remixes, the original, a mashup, etc. — whatever it is, it makes me feel like there is infinite love and joy in this universe and sometimes that's really all you need.
5. "Something Something Champs" by Kaskade and Zip Zip Through The Night vs. Moguai
Kaskade is my No. 1 favorite DJ! It's hard to pick one song for this list, but this song makes me feel something in my core, and every single time I hear it I feel like I could fly off the bike.
6. "Sweet Disposition" by Temper Trap (Axwell Dirty South remix)
I can't even handle how good this song is — talk about a song that makes you feel, lifts you up, makes you smile and could make me even cry. The lyrics remind you to appreciate the little things in life, "a moment of love, a dream, a laugh, a kiss." Definitely Top 10 for me.
7. "Something About You" by Hayden James (ODESZA Remix)
I love how gorgeous and subtle this song is and then when it drops, it's pure magic. I usually use this on the bike as a fast song and even though it's impossibly quick, we figure it out because it's that beautiful.
8. "Show Me Love (Extended Mix)" by Steve Angello and Laidback Luke
This song came out in 2010, which was about the time I became totally obsessed with EDM. I love how this song starts out really quiet and dramatic and then the beat comes in and makes you want to dance. I will never get sick of this song.
9. "Alive" by Empire of the Sun (Zedd Mix)
When I hear this song, it makes me feel alive (duh) and present. Sometimes you just need to tune out the world and sing at the top of your lungs, and this is that kind of song for me.
10. "Sweet Nothing" by Calvin Harris Ft. Florence + The Machine
I remember hearing this song for the first time in Janet's class when I first started teaching in 2012. I LOVED the way it felt and the way it inspired me, and I still love to play it.
Questions or comments? Email SOULlife@soul-cycle.com! Want to ride? Grab a series HERE and book a bike!