SOUL Q&A: Erin and Sara Foster
July 13, 2016
efore SoulCycle pops up on VH1's Barely Famous tonight, we caught up with the masterminds behind the addictive show, ERIN and SARA FOSTER. The sisters — who play social-climbing reality stars on TV — open up about what's in their fridge, which Instagram accounts they're obsessed with, their most hilarious Hollywood moment and more…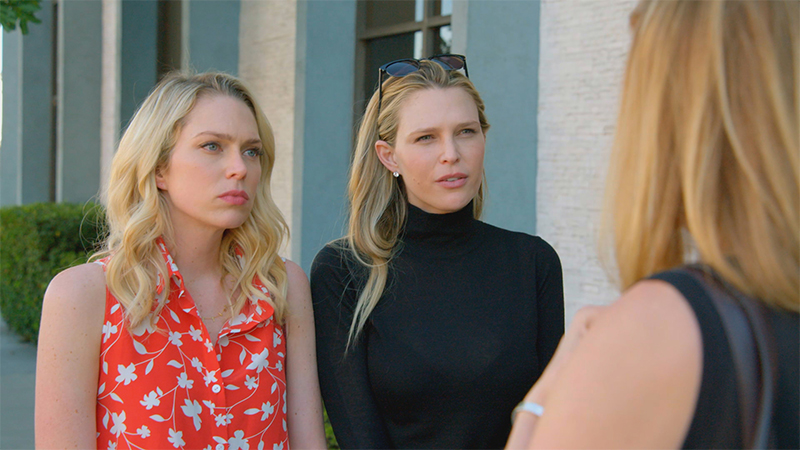 How would you describe Barely Famous?
SARA: Barely Famous is a half-hour comedy mockumentary that parodies reality television. We, "Sara" and "Erin," play the worst versions of girls in Los Angeles who will go to any lengths to attain fame and relevancy.
Thus the name Barely Famous...
ERIN: Right. These girls are trying to be famous but aren't quite there and probably never will be. We wanted the title of the show to make it clear that this is a comedy and not a reality show. The best way to do it was to have a fun title that lets everyone know what the joke is.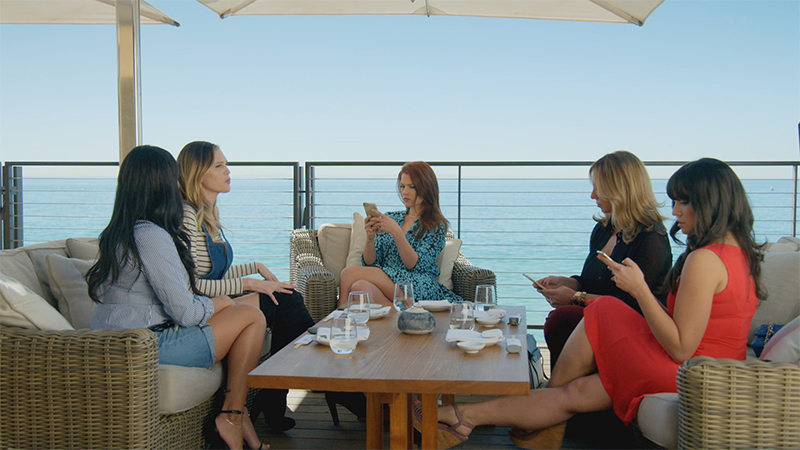 What's been your most famous "Barely Famous" moment?
SARA: I was getting out of the car for the premiere of Spiderman and thought I was a really big deal. I had just been in a really big movie that turned out to not be a big movie at all and was dressed to the nines. I had been in hair and makeup all day and was wearing an amazing dress. As I got out of the car I heard tons of people screaming "Sara, Sara, Sara," and was so ready to hit the red carpet. As I stepped on I quickly realized that Sarah Michelle Gellar was behind me. I got shown to the side and escorted to the fill-over theatre on the other side of the street. It was actually hilarious.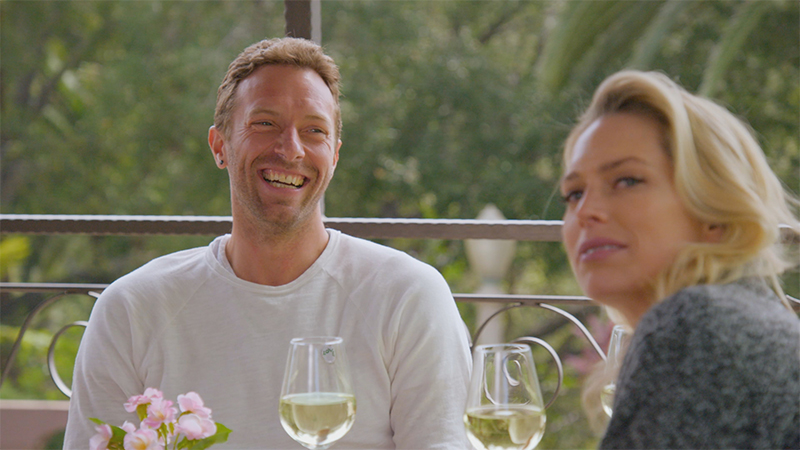 Oh, wow. What's something about LA that most people misunderstand?
ERIN: I think most people don't understand the work ethic in Los Angeles. People are exercising at noon and it seems like no one actually gets anything done. But I don't aspire to live a life that is filled with stress and only work. I like the fact that I can get work done on my phone and also live a relaxed life. People get things done in LA, we're just more calm about it.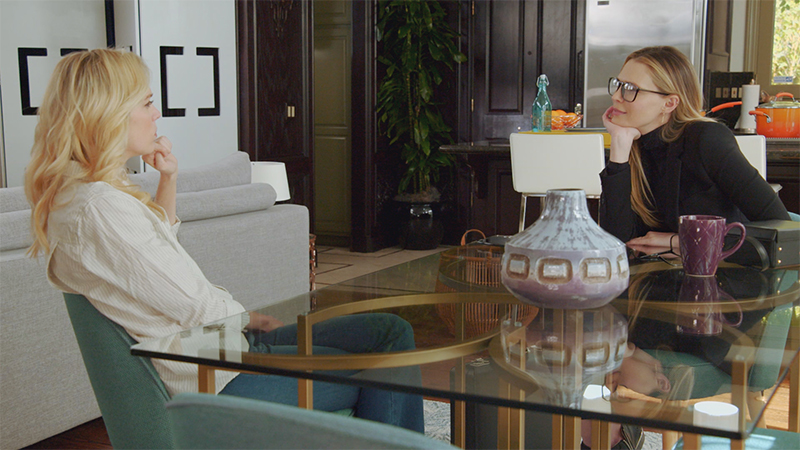 There's another famous Sara Foster out there — who writes cookbooks in North Carolina. Do you have any signature recipes?
SARA: Yes, I'm aware. It's always annoying when I'm Googling myself having to weed through her articles. Far more out there on her than on me! I do actually love cooking. People request my chicken tortilla soup the most. It's my sister Jordan's recipe from an ex-boyfriend's mother but I usually lie and say it's just mine.
Good idea. What's it like working with your sister?
ERIN: It's a challenge working with family – Sara and I fight a lot. But it's also the greatest gift to be able to share this amazing process where a show we created is in its second season and we did it together. We're on a plane to NYC right now to do press and if I was flying alone I would be so bored and sad!
Besides Barely Famous, what shows do you love on TV?
SARA: I'm a big HGTV lover. I'm obsessed with a before/after home makeover. My favorite is Love It or List It. Dear God, please let a producer from that show see this and contact me to be featured on the next episode! I also love Dateline and my last binge watch obsession was The Affair.
How would you describe your signature style?
ERIN: I'm pretty low-key with fashion. I hate any rules or snobbery about brands. If I like the way something looks I will wear it regardless of if it's considered fashionable or not. Last year we hosted an Amazon party and I wore this sexy dress that cost $50 and if someone thinks that's lame, that's okay with me. I like to dress a little tomboy, but add a red lip. I like opposites. And I never want to be uncomfortable or look like I'm trying too hard. I think you should never be afraid of fashion and wear what makes you feel good.
Sara, you just had your second baby last fall: How did becoming a mom change you?
SARA: I have a 5-year-old so it wasn't my first rodeo. Two kids is insane. They say one is one and two is 10. B.S.. Two is 20! I'm tired all day long. But being a mom is by far the most rewarding feeling in the world. My kids are my life.
Who should we be following on Instagram?
ERIN: @theorganicheart for easy and healthy organic recipes that even I can do; @sweetbabyjamie for fashion and laughs, everything she does is likable; @donatiennela for really cool pics of her bags and great summery inspo; @daddyissues I repost from here a lot, it's always on point; @cleowade when you're feeling feelings; @iamsarafoster because she would kill me if I didn't say her.
And which book should we be reading this summer?
SARA: Kate Hudson's book Pretty Happy… She is the happiest person I know and I just want to drink what she's drinking.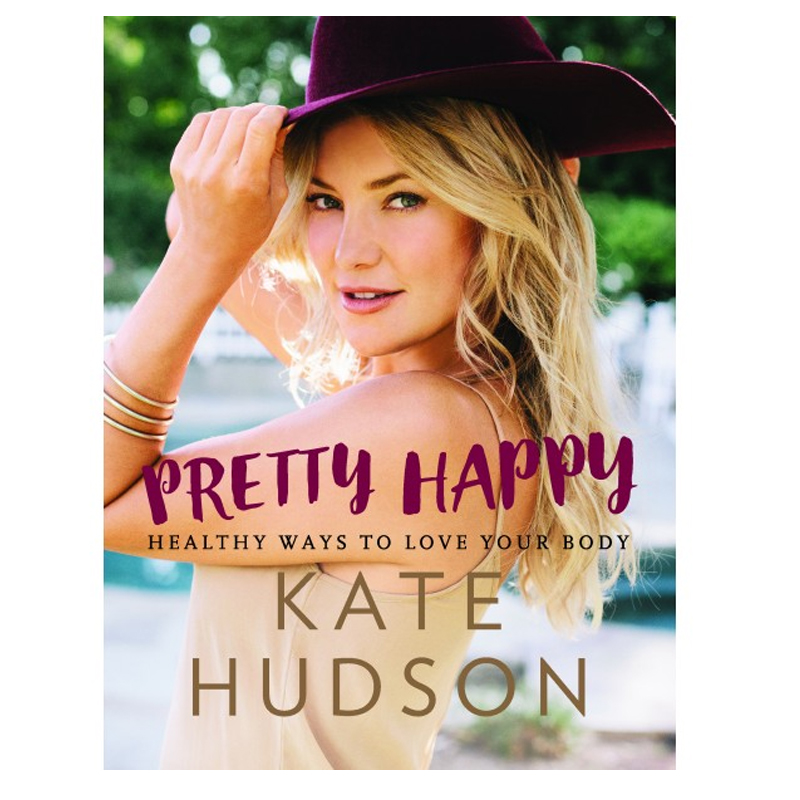 One word to describe your sister is…
SARA: Auntie.
Where is your happy place?
ERIN: The nook in my kitchen at 9:00 AM.
What's the most surprising thing in your refrigerator?
ERIN: Most people would be surprised to find ANYTHING in my refrigerator because I don't really cook. I consider my kitchen the place where the coffee is. Also I consider my refrigerator as the place that keeps my wine cold. So it's more like a wine cellar.
Any beauty products you swear by?
SARA: I swear by coconut oil. I put it in my hair, on my skin, in my nails, etc. There is no place that stuff can't go, ya know what I'm sayin'. It is a miracle in a jar. I also live for Honest Company 3-in-1 wipes. When I'm too lazy to do a whole routine, I use that wipe and it takes off makeup, cleanses and moisturizers all in one. It's the BEST.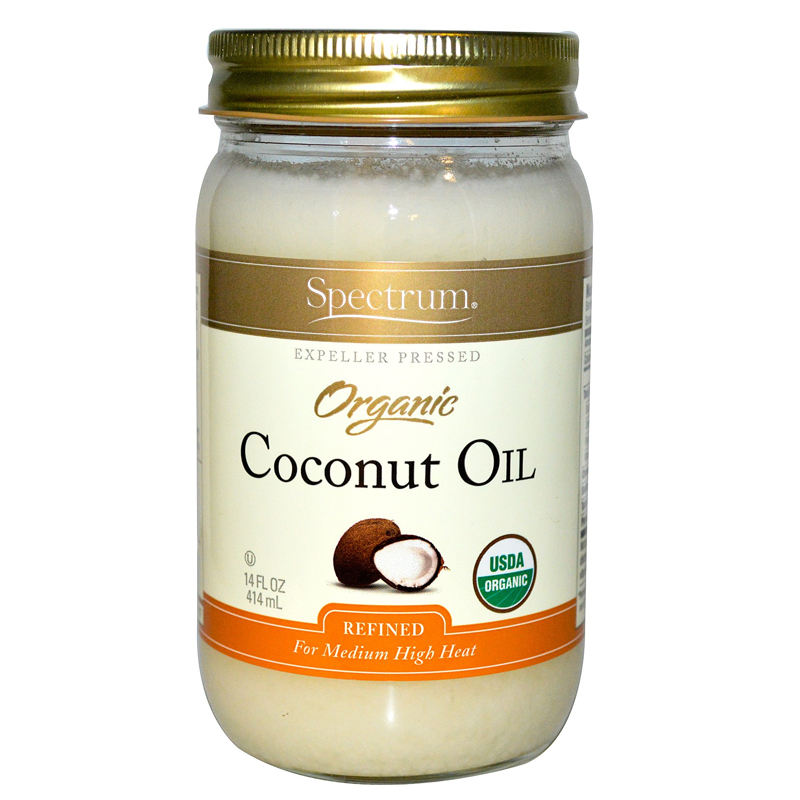 Top vacation destination?
SARA: Yellowstone, Montana
Current song obsession?
SARA: "Lost Weekend" by Pete Yorn.
Working out: Chore or more, more, more?
ERIN: It's definitely a chore but I enjoy being consistent with it because having a flat stomach just makes life easier.
Where do you find inspiration?
SARA: We are all living in a this new age of social media, reality television and the mentality of fame being attainable to the average person with no particular talent. This provides pure comedy to our writers room. I see shocking things at my gym, grocery store, kids school, auditions, and even the pediatrician's office. This whole town is a source of inspiration.
Name a person who always inspires you.
ERIN: Any female who is creating her own content instead of waiting for something to come to her.
Catch BARELY FAMOUS on VH1 — and see SoulCycle in its episode tonight, Wednesday 7/13, at 11:00 PM/10:00 PM C!
Questions or comments? Email SOULlife@soul-cycle.com! Want to ride? Grab a series HERE and book a bike!