SOUL ink: JENNA FIELDS
August 29, 2016
est Coast rockstar JENNA FIELDS shares the story behind her favorite ink, her plans for her next tattoo and more…
Pointe shoes
My first tattoo was a pair of pointe shoes my sister drew for me. It was for my intensive training as a dancer and also a tribute piece for my aunt Ilona, who was a prima ballerina.

King and Queen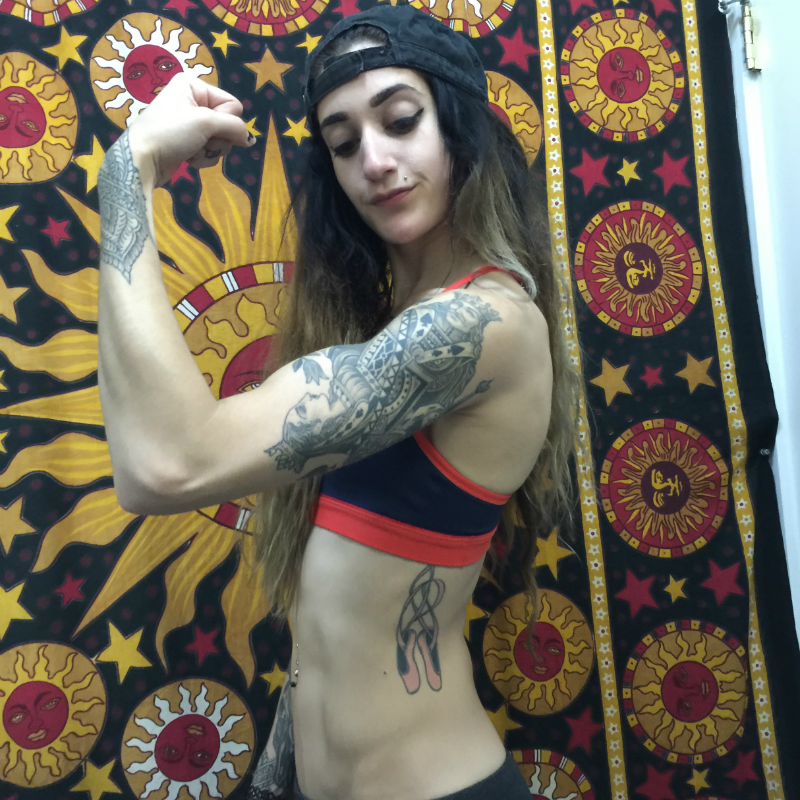 My king and queen tattoo on my arm is a huge deal to me. My poppy passed away when I was a freshman in high school, and he was my rock. I got the king and queen because he played poker with my sister and I when we were ONLY three! We used to play with pennies. It's a really fun memory I have with him. Why the spade? Because he told me "it is what it is" and you call a spade a spade.

"Stay True"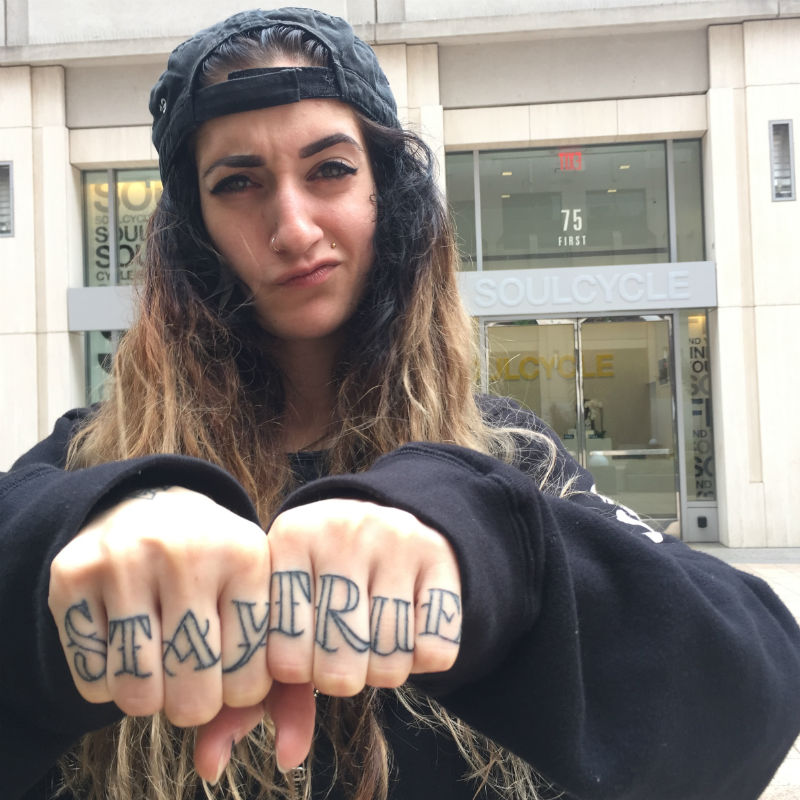 I just got "stay true" on my knuckles. When I was younger, I was bullied very badly. I was different, an old soul. I told myself back then that no matter what happened, I would make myself a safe space. If I couldn't feel that way in school, I would become what I needed! So this was a very emotional and cathartic piece for me as I've used this as my mantra throughout life.
On what's next…
I am getting a tattoo with my soul mate very soon. It will be a fried egg in a pan. One morning as we were eating breakfast I looked up and said, "Waking up is actually harder then loving you," and what I meant was waking up is so natural and so easy that we don't even think about it, we just wake up, so I finally realized that waking up was HARDER then loving this beautiful man who I moved across the country with! Bottom line: We are so in love and I wanted something stupid and simple to signify something so powerful.
Do you have a SOUL Story to share? Email SOULlife@soul-cycle.com! Want to ride at SOUL? Grab a series HERE then book a bike!
Photography by
Jenna FIelds