Mikki Hommel on Music, SOUL and Following Your Dreams
September 22, 2016
his summer, instructor MIKKI HOMMEL got the opportunity of a lifetime when musician Dweezil Zappa handpicked her to go on tour with him. She shares what it was like to travel the world with Dweezil and his band, how SoulCycle prepared her mentally and physically, that mantra that motivates her to follow her dreams and more…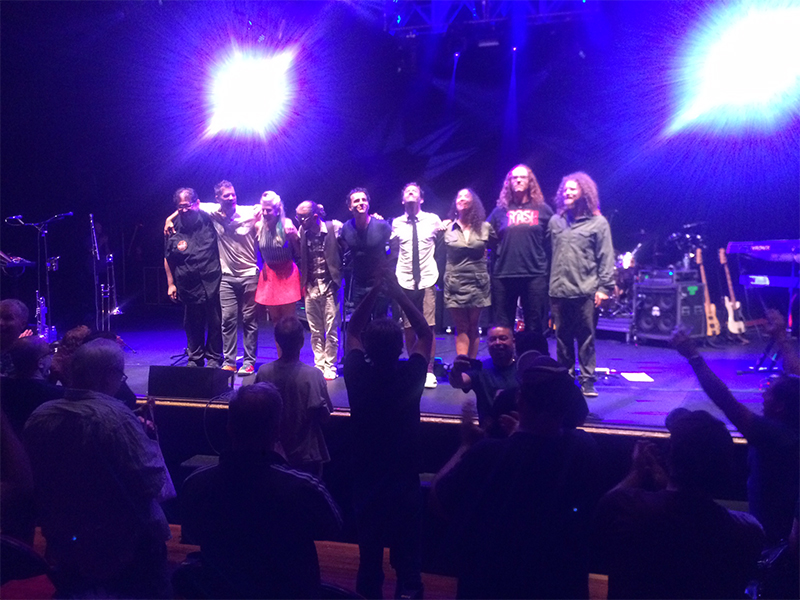 You've been performing for a long time. Tell us about it!
I've been singing since preschool but really started taking it seriously and taking lessons back in high school and now study voice with the greatest voice teacher — Ron Shelter. When I first moved back to New York City about eight years ago — after graduating from the American Musical and Dramatic Academy (AMDA) and then from Florida Atlantic University (FAU) — I started teaching myself piano. Since then, I have been writing and singing songs and performing through out the city and released a couple albums on iTunes.
How did you come to sing with Dweezil Zappa's band? What were your thoughts throughout the audition process?
It was actually pretty random. I was selected through this musician website called Reverbnation, where you can submit to perform in festivals and so on, and this one was an opportunity to open for Dweezil at his Gramercy Theater show back in May. I was lucky enough to be selected by Dweezil and got to open his show. He and the band were super sweet and supportive and after my sound check, Dweezil came up to me and asked if I had any interest in possibly learning some of his dad's songs and singing them with his band in the future. I just thought perhaps he was just being nice but he was completely serious. I also do some musical improv, which Dweezil was aware of, and during his set that night, invited me on stage to improvise a song on the spot with him and his band, which was pretty incredible! After the show he reached out to me about learning some songs and joining the band for his summer tour and I was floored, honored and so excited at the opportunity!
That's amazing! What was the first thought you had when you booked the gig?
I was pretty shocked to say the least! It also happened so quickly, I opened for him in May, rehearsals started in June and the tour was in July. But I was more so excited because it was such a dream opportunity and it had always been my dream to be able to go on tour. And to be asked to join such an incredible band, with such a well known professional like Dweezil and to be singing Frank Zappa songs — who is such a music icon — was a lot of pressure. The fact that Dweezil saw that in me was a complete honor.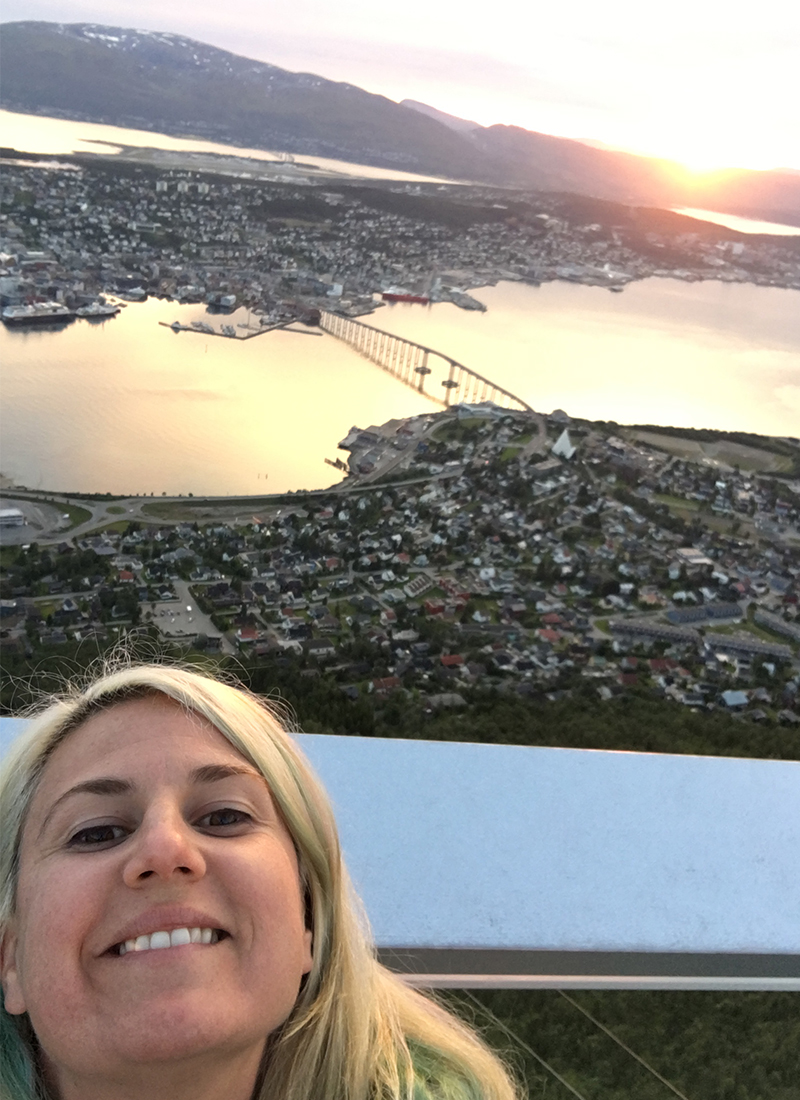 What helped you prepare for tour?
Voice lessons with my voice teacher Ron Shelter definitely helped me prepare vocally and mentally. I also believe that SoulCycle did as well. Every time I ride, I like to visualize where I want to be, that feeling of being where you want, riding with all that confidence and freedom, and taking it with you when you walk out.
Were you able to keep tapping it back in the midst of performing?
Rehearsals were in LA for two weeks, and I was so grateful that SoulCycle was so close and that I could ride often! I clipped in frequently with Julia Baggish, who was also in my training group. It was nice to reconnect, and taking her class in the morning also helped set me up for rehearsals, I felt I could walk in with a clear head and got all my nerves out in the room.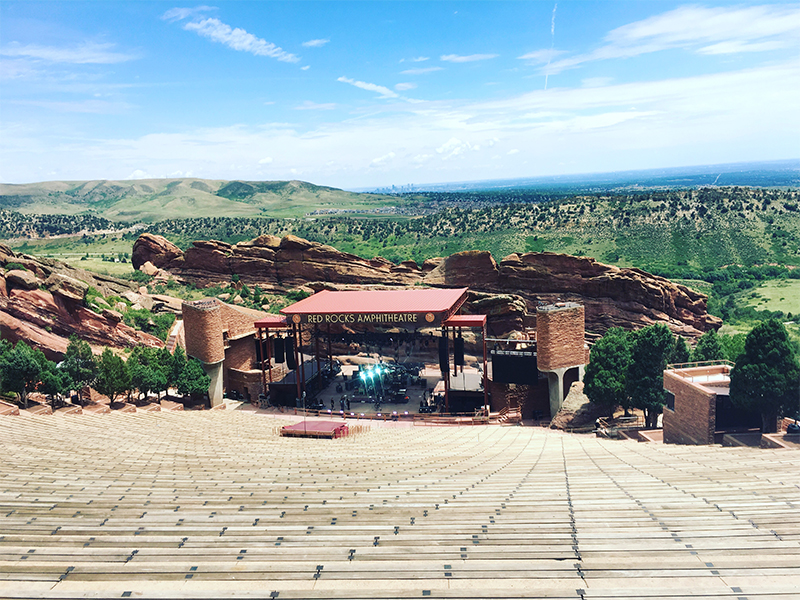 That's great that SOUL could be there for you and help keep you grounded. Where did the tour take you?
The tour itself started in New Mexico and from there we played Red Rocks Amphitheater (which was INCREDIBLE!), Detroit, Buffalo, Port Chester, New Jersey, Long Island and then we traveled to Europe and played Finland, Switzerland, France, Italy, Germany, Austria and Norway.
How do you maintain your body and voice's stamina through so many performances?
That's a good question! I would say rest and awareness. Listening to your body and knowing when to back off so you can keep your stamina up in a healthy way and, in return, make yourself stronger is one of the best things you can do. I feel like stamina on the road is a completely different animal. A lot of the musicians in the band could stay up super late and I would crash so early I felt like a grandma and by the end of the tour I was able to keep up a little better.
How does music inspire you when you lead the pack? Vice-versa?
To me it's ALLLLLLLLL about the music! I feel like music inspires the direction of class, the movements, the vibe it's such an incredible tool and gift when doing what we do. I feel like if you can capture the right song with the right feeling it can stay with you and hopefully inspire you or help you to get out of yourself and let go in a way you never thought possible. Music and artists inspire me outside of the room as well. Especially being on Dweezil Zappa's tour and submersing myself in so much of Frank Zappa's music, it was inspiring to see the passion the band members have for him and for music in general.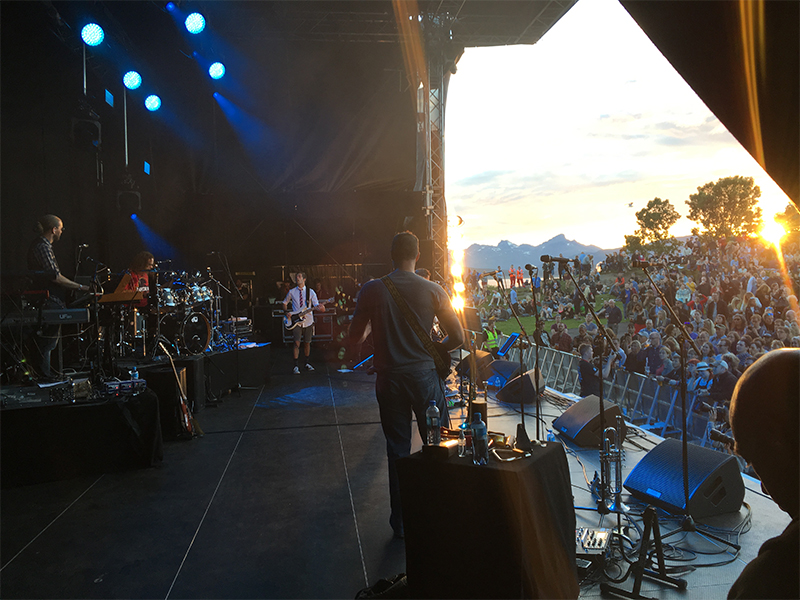 How has SOUL inspired or motivated you in pursuing your dreams on and off the bike?
I'm a huge dreamer and big believer that those insane crazy dreams of yours you never thought possible can and will come true. A lot of mine have and I think a lot of it has to do with SoulCycle. I always encourage riders to ride for something (there is nothing too big or too small), to visualize it, to be able to put that feeling into your body of already being where and who you want to be. At the top of the hill, the finish line was always a tour bus and it was so cool when I finally got to be on one.
Mantra that inspires you?
The only person that can tell you "no" is yourself. I feel like lots of times when you're looking for a "yes" but you keep hearing "no" it's really up to you what you do with it. You can let it stop you or you can tell yourself "yes" and find another way.
Photography by
Mikki Hommel