Jade Viggiano On Her New Movie, Being On Set and Life at SOUL
April 17, 2017
hen she's not rocking the podium at SOUL, JADE VIGGIANO takes the spotlight as an actress — and one of her films, Beautiful Garden, just landed at the Cleveland International Film Fest. The Long Island instructor talks about life on set, how she became interested in making movies and what brought her to SOUL.
Congrats on Beautiful Garden! Tell us about making the movie.
It was incredible. While everyone was off dorming away at college for their sophomore year, I was flown to Ohio by myself at 19 to live in a one bedroom apartment with my co-star. We were on set most of the days into nights for about 12 hours. We shot in this incredible abandoned mansion right on a lake. It was where I really did my growing up. I was the youngest of all the cast and crew and I learned so so much from all of them. Being on a set is just where I'm meant to be (besides the podium).
What's your role and what was it like to portray her?
I was the female lead who's named Lauren. She's a very innocent girl who flees from a broken home with her rebel best friend Stacey. She's very quiet and timid and super hesitant with a whole lot of naive in there. The total opposite of who I am so it was a real treat to play someone completely different! She goes into a very long downward spiral throughout the movie. I can't give away too much but I can say that getting my emotions severely drawn out of me was interesting!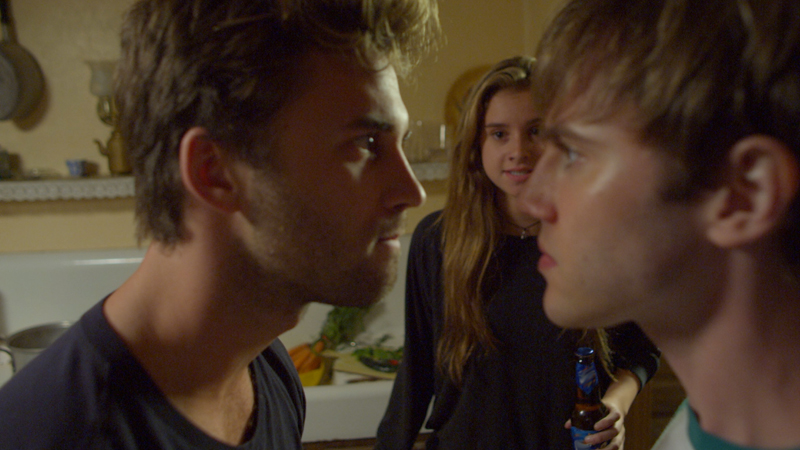 How did it feel to have it released this month at the Cleveland International Film Fest?
Did you always want to be an actress?
I started when I was 3 and I've never looked back. It's just a part of who I am, in my soul. My parents never pushed me — they told me to call it quits as soon as I felt it was too much. I am now 24 and, yes, SOUL has dominated the picture for me, which I am so satisfied with, but I would never turn down an audition.
And what first brought you to SOUL?
One of my good friends worked at the front desk in
Roslyn
and she told me that I had to come check out a place that embodied every single mantra I stand by. I told her okay and then fell in love.
What inspired you to become an instructor?
I got a job at the front desk at the Roslyn studio. I watched day in and day out the instructors teach. I experienced their classes and felt that all I wanted to do was change people's lives. Not just physically and not just mentally but both. To be very honest, I started very young and in the beginning it was about the energy and the cardio party with a mix of soul. But then tragedy struck: I lost my dad, my best friend. That's when my class grew into something WAY more. It became a safe house for so many riders. I am meant to do this.
What inspires you?
The sunshine. Smiling humans. Humans who aren't afraid to be themselves. My dad (my hero). How incredibly magnetic people's energy becomes once they clip in. Right now, though, something really important that inspires me that I want everyone to SERIOUSLY listen to is THIS MANTRA: "Kindness is the coolest." And the show 13 Reasons Why is my most recent inspiration. We all just really need to be nice, you know? Hug more. Love more. STOP JUDGING. Less mean girls and boys, and more friendly, supportive, uplifting and KIND girls and boys. We just all really need to start having each other's back.