How to Make a Flower Crown
August 22, 2016
This Saturday, the rockstars at B Floral hosted a flower crown station at Montauk. Want to score your own flower crown? Here are step-by-step instructions on how to make a flower crown at home…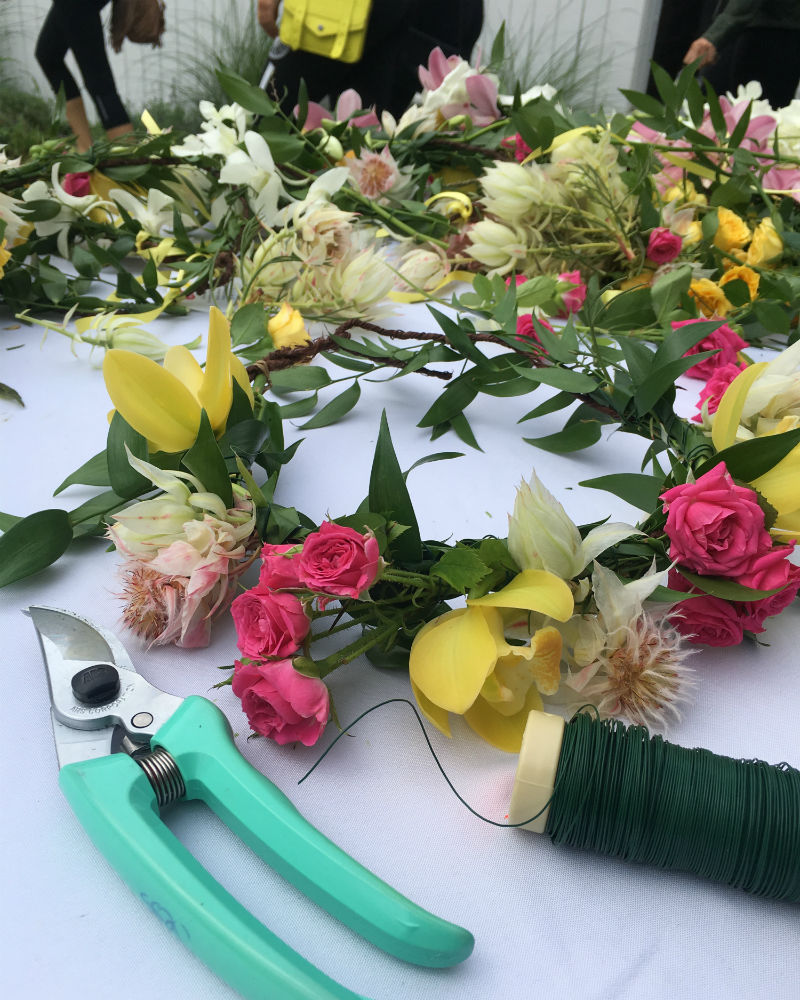 Step One: Measure Your Crown
Measure out the base of your flower crown with the rustic wire, wrapping it around your head where you want the crown to sit. Be sure to leave an extra two to three inches before cutting the wire. At B Floral, we've found most crowns measure 22-24 inches total.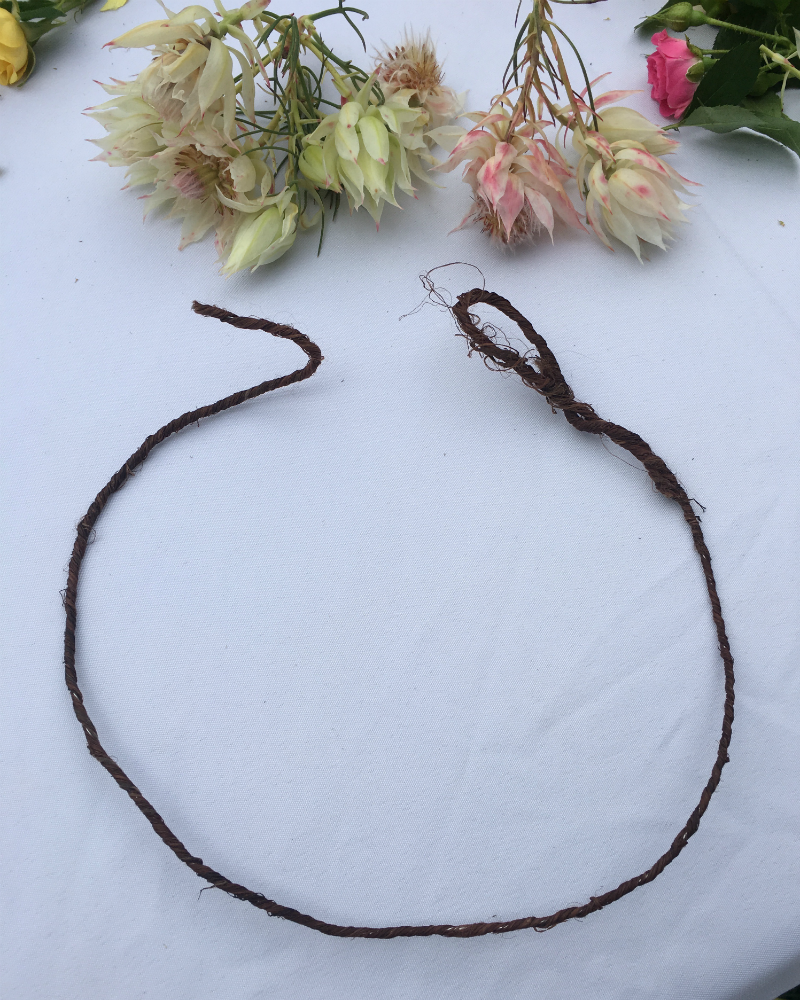 Step Two: Create a Clasp
Take one end of the rustic wire and form a small hook. Take the other and twist it into a small loop. This will ensure you can secure your crown together once it's finished!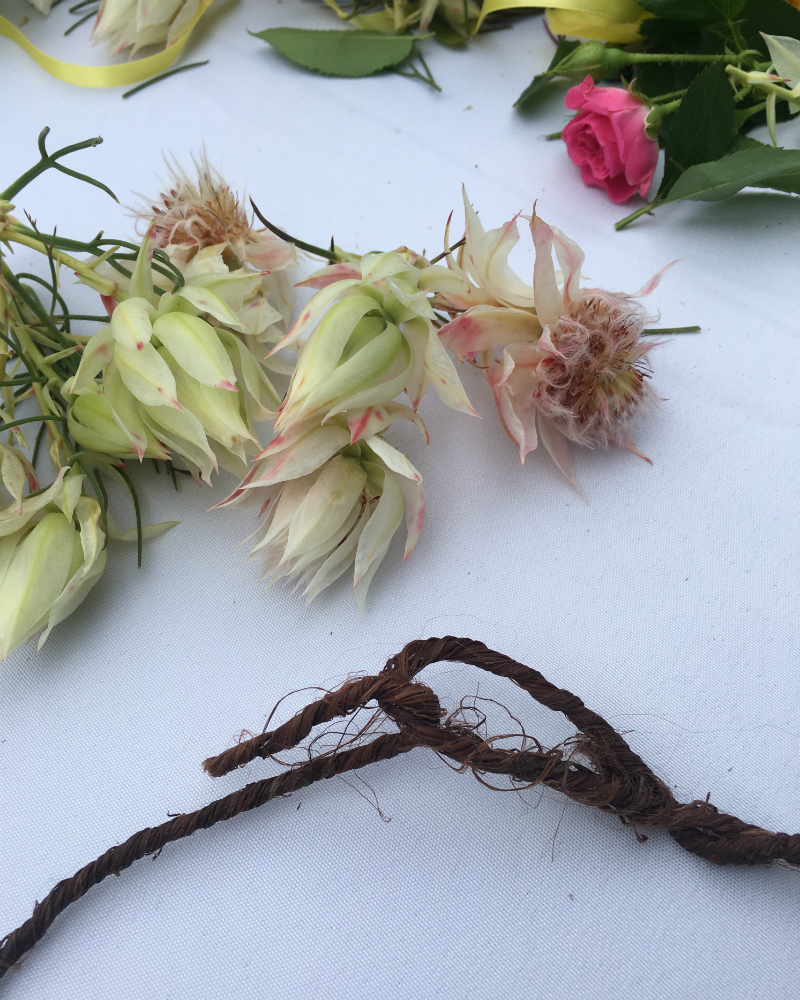 Step Three: Add Your Greens
It's time to add your greens! At B Floral, we typically use ruscus. Wrap your greenery around the rustic wire, starting with the base end – the one with the loop. Make sure to hold the greenery close to the rustic wire and slowly wrap until you reach the hook. As you wrap, secure the sprig with floral wire and twist multiple times as you approach the end of the crown's frame. Use as many sprigs of greenery as you need to cover the rustic wire. With the ruscus that we typically use, we average one to two sprigs per crown.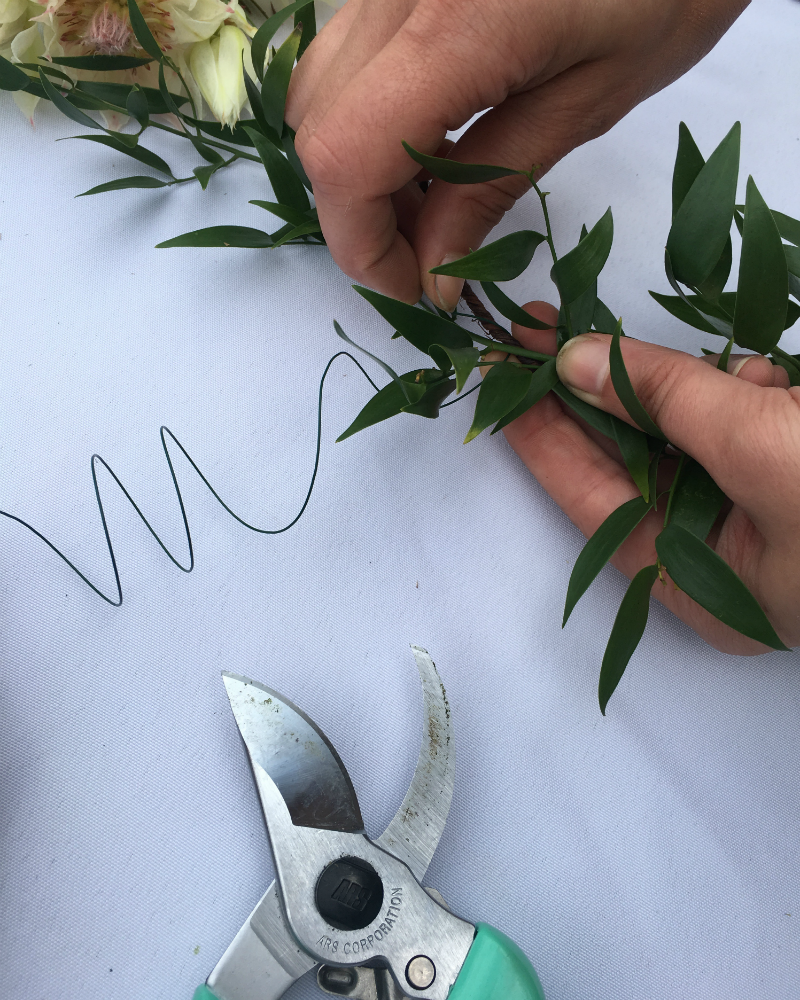 Step Four: Add Flowers!
Time for the best part…. the flowers! Choose the first two to three flowers you would like on your crown and cut your stems two inches from the bud of the flower. Lay two to three flowers on top of one another and gently place on the base of your crown frame. Wrap the stems of the flowers with your floral wire around the base of the crown. We always keep the flowers "flowing" the same way for a streamlined look.
Pro tip: Our favorite blooms for flower crowns include roses, ranunculus, freesia, spray roses and peonies!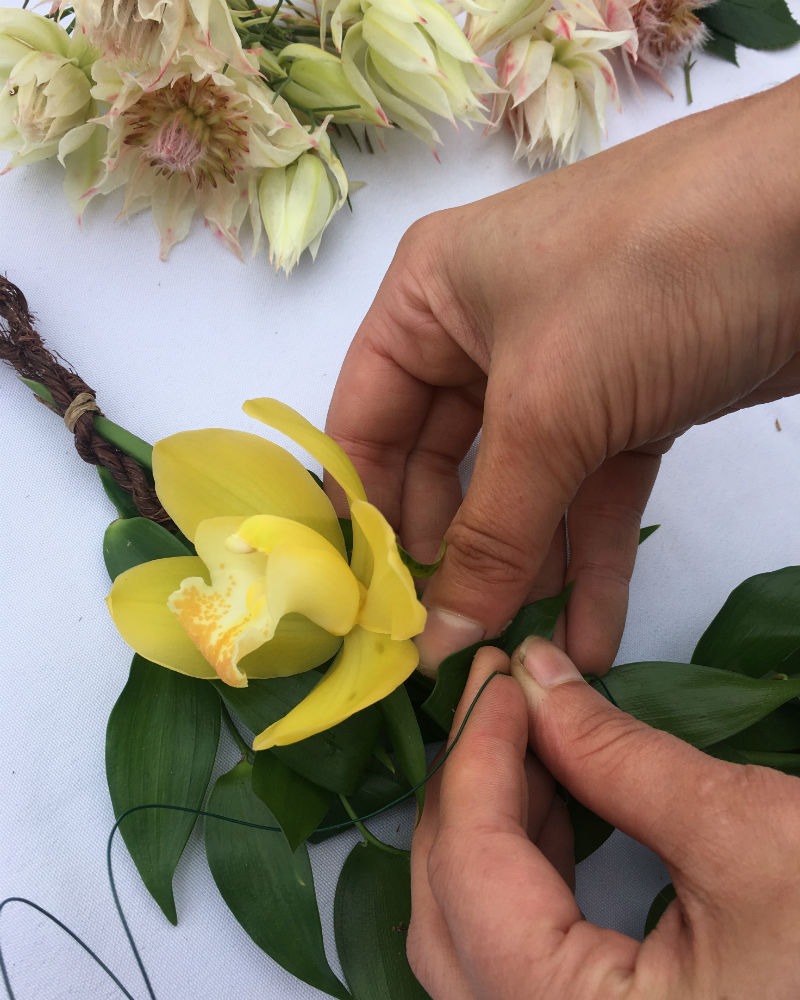 Step Five: Add More Flowers!
Repeat step four! Pick additional florals – roughly two to three stems -- and filler flowers such as sweet pea or baby's breath that you'd like on your crown. Cut two inches from the bud and wrap again on the crown base with your floral wire.
Pro tip: Always make sure the floral wire that keeps your greenery and florals secured is tightly wound so that no wires stick out. You can also cut any access stems once the flowers are fastened on your crown.
Depending on how full you would like your crown to be, continue to add florals like you did in steps four and five. Once you're finished, enjoy your beautiful crown!
Do you have a SOUL Story to share? Email SOULlife@soul-cycle.com! Want to ride at SOUL? Grab a series HERE then book a bike!