How Instuctor Joey Coppedge is Planning His "I Do's" — And Making the Best Wedding Playlist
May 13, 2016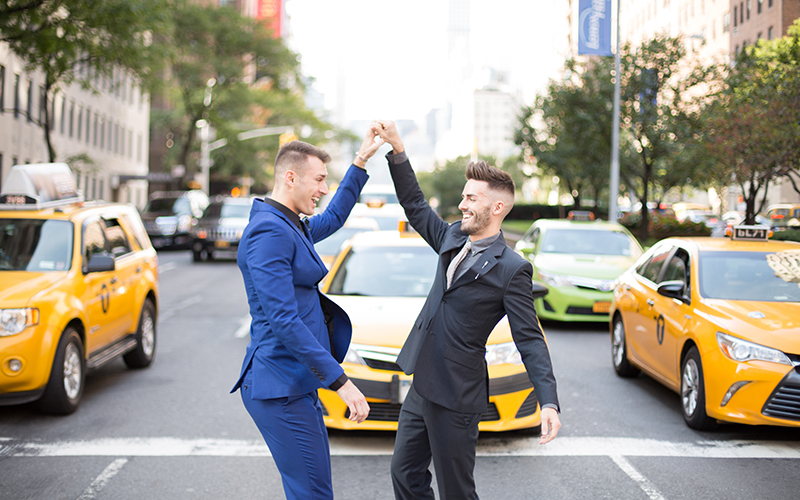 You're getting married in August — congrats! When and where? How are you preparing?
Yes! We're getting married on a roof deck in SoHo on August 12th. It's an evening wedding so the sunset will be ideal and the views will be beautiful overlooking downtown Manhattan.
Are you getting any help planning it?
My fiancé, Lucio is an awesome planner and has been looking forward to this his whole life so he loves weeding through the endless options and always ends up discovering the best of the best. Then I swoop in and help narrow things down; it's a good partnership. Luckily we got all the big decisions — like venue, caterers and honeymoon — out of the way early on so that now we can focus on the smaller creative parts like flowers (yes, we're doing them ourselves), music (that too) and decor.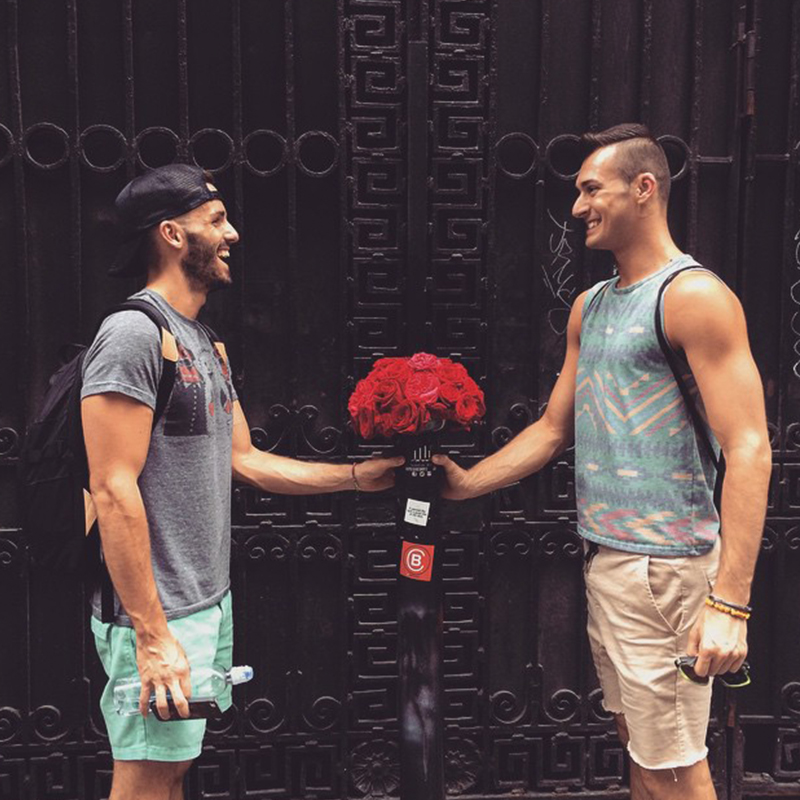 As a SoulCycle instructor, you're also an expert DJ... how are you creating a playlist for your wedding?
Pretty similarly to the way I curate my SoulCycle playlists. It's all about organization, really. At the wedding itself, we really don't want to fuss with music so my objective is to compile a playlist based on familiarity so that everyone in attendance is comfortable and entertained. You want the music to be a fixture to the environment so it needs to be familiar enough to guests that it isn't distracting while still being refreshing and exciting.
How are you choosing the songs?
I'm that guy who will totally pull out his phone in the middle of a dinner to Shazam a song and download it later! I'm lucky to have a job that exposes me to music non-stop so I'm always on the lookout!
Is it like organizing a playlist for a SoulCycle class?
Absolutely! For SoulCycle, I have separate folders in my iTunes library for each part of a playlist. As I discover and download new music, I file it accordingly. As I prep for each class, I carefully select music from each folder to curate a playlist making sure the songs blend seamlessly, creating an emotional arc and a kick-ass work-out! That method helps keep my creative process organized when I'm making playlists so I started using that same concept with this wedding playlist project. As I finalize the wedding playlist, I'll alter the song order to vary in genre, age and mood, ensuring 12-15 minutes segments of dance-worthy music as the night gets bumpin'!
Do you have any tips for people putting together playlists for special celebrations like a wedding?
• Keep your ears open throughout the day. Would you feel good if you heard the music you hear now at your event? If so, Shazam that song and download it later!
• Music can get really overwhelming so get organized. My iTunes playlist folders are organized by pre-wedding, cocktail hour and reception.
• Know this: You won't be able to please everyone but you can do your best to "cast a wide net" (that's what we call it behind the scenes at SoulCycle… shhh, don't tell anyone) by choosing different genres so everyone is happy and can sing along every now and then.
• Finally, find someone trustworthy of the task to understand the way you have things organized. They can deal with queuing any special songs or skipping around where need be. My dad will totally be into that!
Which songs that are always crowd-pleasers?
The best crowd pleasers are the romantic songs that our parents grew up hearing, like Motown and jazz. But you want to keep things fresh too so anything Top 40 from the past decade or two will be sure to have your nieces and nephews busting a move with your grandma and grandpa! Imagine the first cocktail down and literally everyone bursts out in song! Some examples:
• "I Wanna Dance With Somebody" by Whitney Houston
• "I Can't Help (Falling In Love With You)" by Elvis
• "I Gotta Feeling" by Black Eyed Peas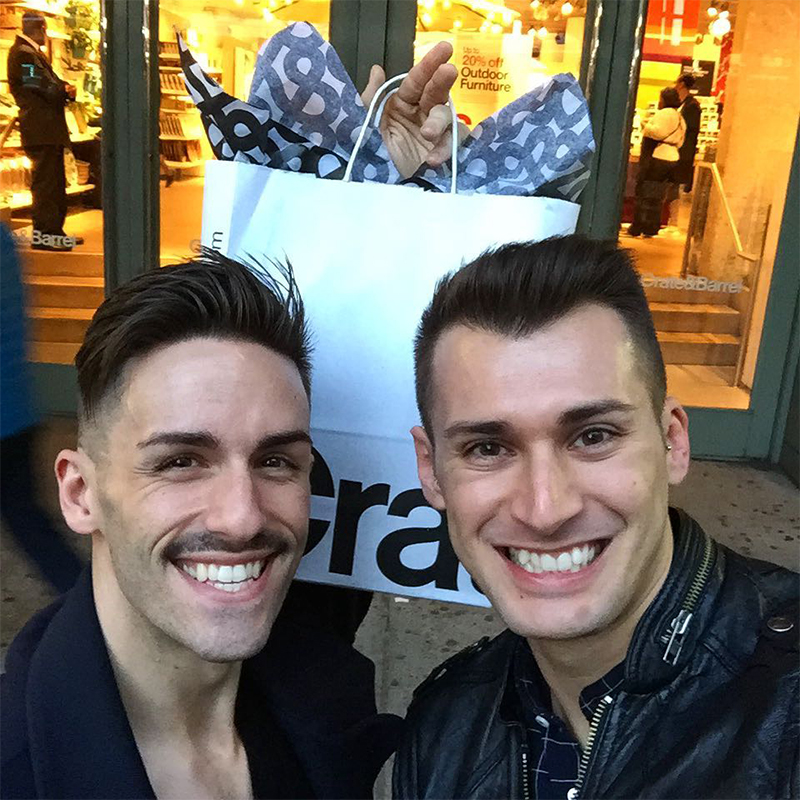 Anything to avoid? Any total buzz-kills?
Is there a dance for it? Then I'm not playing it. I get it, The Macarena, Shout and Cupid Shuffle are mainstays for weddings these days, but I'm over it. I say avoid anything that your drunk Aunt Barb is gonna make you line dance to. (Okay fine, maybe I'll sneak just ONE in!)
What songs are you currently obsessed with?
You can check out my instructor page on the SoulCycle website for my current obsessions. (#Lemonade) Otherwise, for the wedding James Bay, Van Morrison and Amy Winehouse and will certainly be making appearances — who doesn't love that?
Have you selected your first dance song yet? What is it?
We're trying to shy away from most traditions (although, if it were up to Lucio, we would have a full blown Disney Princess wedding), so we're actually not doing a first dance. However we are going to have a Mothers-of-the-Grooms-Dance to pay homage to the tradition of "giving away the bride." Think "A Thousand Years" by Christina Perri… everyone should cry. We both have really close relationships with our moms so we wanted to celebrate that somehow. (I love you too, Dad!)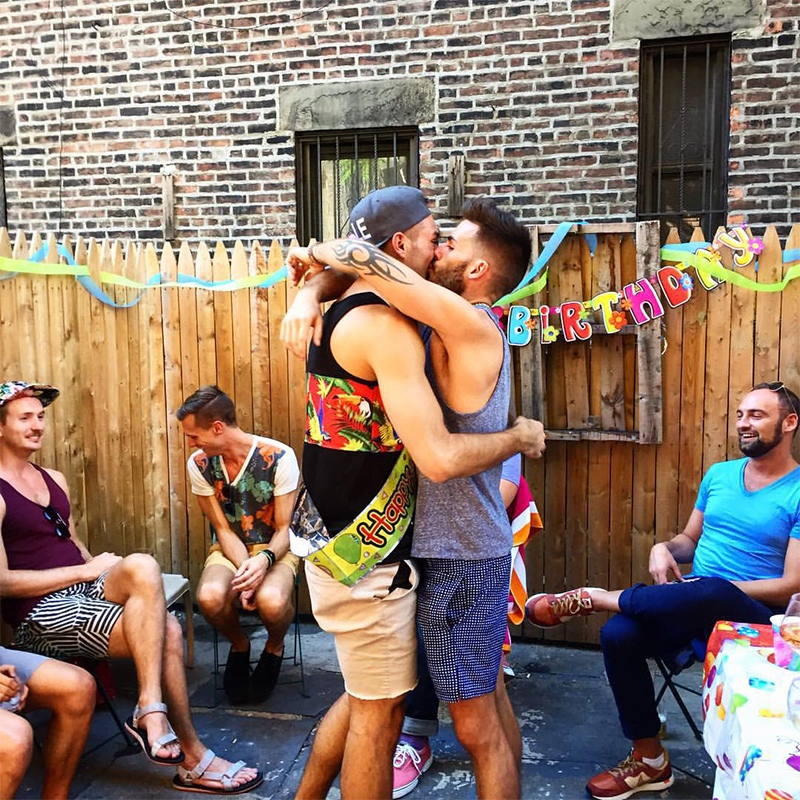 Why is music so important to a wedding — people often say that the DJ or band can make or break a reception!
I couldn't agree more! Imagine going to dinner without any music in the background. You might have wonderful company or delicious food but the environment isn't the same without the right music to complete the experience. Imagine a time you've felt sad and then you hear a song that completely saves you. Better yet, imagine a SoulCycle class that that made you work harder than you've ever worked out before without you even realizing you were! You don't need to notice there is music playing to recognize that it encourages emotion, creates calm, and permits excitement. Music is power. That's the magic I use in my class, and that's the magic I'm harnessing for my wedding, I want to complement how everyone feels as much as I can!
YouTube is filled with amazing videos of flash dance mobs or choreographed wedding performances — are you planning any surprises at your wedding?
Well, if I told you it wouldn't be a surprise now would it?! (Stay tuned…)
Anything you want to add?
I've met so many riders who are getting married this year who I've gotten to swap stories with and I'd love nothing more than to share my music with them! Check out my playlist below!



Questions or comments? Email blog@soul-cycle.com! Want to ride? Click HERE to grab a series then book a bike!
MORE FROM SOUL